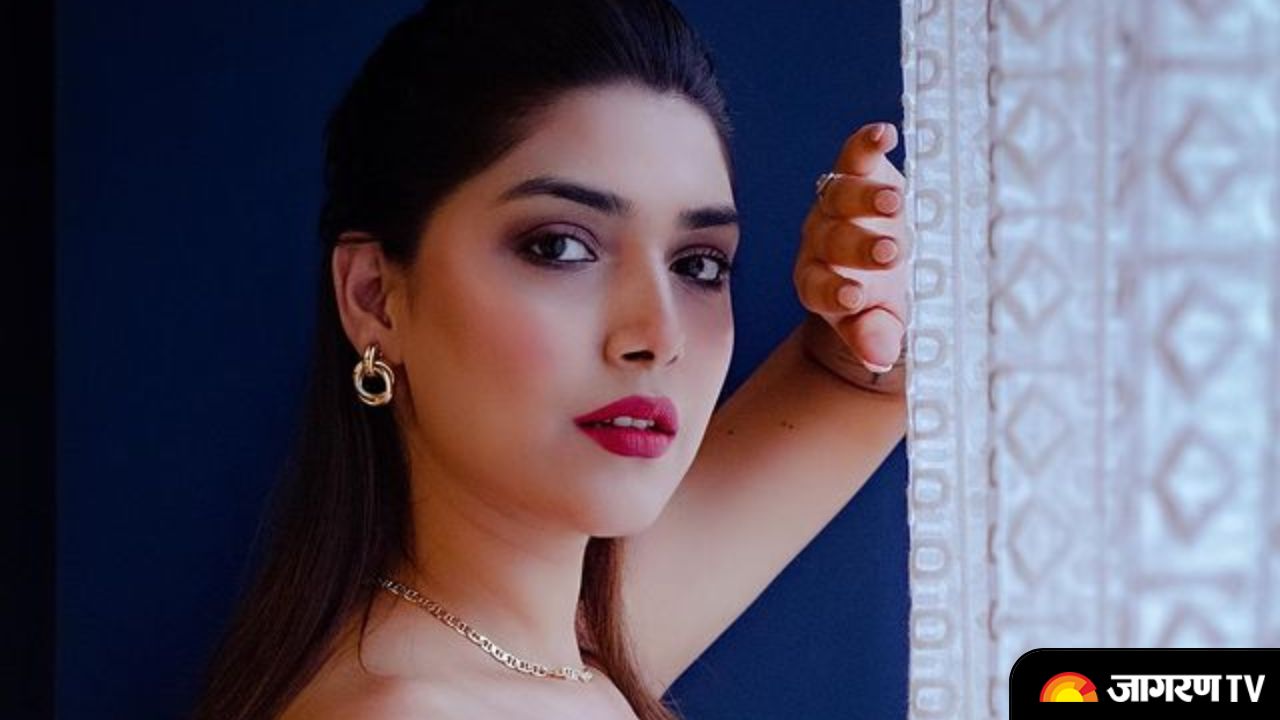 Sargam Kaushal Biography: Mrs India World 2022-2023 winner has been announced. Sargam Kaushal of India was crowned Mrs. India World this year. Sargam Kaushal was chosen from 51 contestants by a jury panel that included Soha Ali Khan, Vivek Oberoi, Mohammad Azharuddin, designer Masoom Mewawala, and former Mrs World Aditi Govitrikar.
"Hello everyone, I am Sargam Koushal, Mrs Indian World 2022," Mrs Koushal said after being crowned the winner. I'm overjoyed to be here. I can't put my feelings into words. I have this crown that I have desired for many years, and I hope to see you at Mrs World 2023."
Sargam Kaushal for Mrs India World
Sargam Kaushal was crowned by Navdeep Kaur, the National Costume Winner in Mrs India World 2021 and Mrs World 2022. Sargam Kaushal will now represent India in Mrs World 2022 after winning the title of Mrs India World.
What is Mrs India World Sargam Kaushal?
Sargam Kaushal revealed on her Instagram account that her husband works for the Indian Navy. She previously worked as a teacher in Visakhapatnam, Andhra Pradesh. Sargam Kaushal has completed his postgraduate studies in English Literature.
When Mrs Koushal arrived in Mumbai for the finale last week, she posted a photo of herself with the caption, "And so the journey begins." "High heels and even higher expectations."
Mrs. Sargam Kaushal has been named Mrs. India World 2022-23. Juhi Vyas was the contest's first runner-up, and Chahat Dalal was the contest's second runner-up.
Mrs Sargam Kaushal was named Mrs India World 2022 winner out of a total of 51 participants from across the country. Sachin Kumhar hosted the grand finale.
She also stated that she was honoured to be a part of the jury and was proud to be associated with Mrs. India Inc. Similarly, she expressed gratitude to Mrs India Inc. for providing a powerful platform for married women to showcase their talents and fulfil their dreams.
Mrs India World Pageant
Mrs World is the first beauty pageant for married women for the unserved. The Mrs. America pageant inspired the creation of the pageant in 1984. The pageant was originally called Mrs Woman of the World. Mrs World was only given that name in 1988. Mrs World has had entrants from over 80 countries over the years, with America having the most winners.
India has only won the Mrs World title once, in 2001, when Dr Aditi Govitrikar took the title. Dr. Govitrikar is now a judge for Mrs. India Inc 2022-23.