google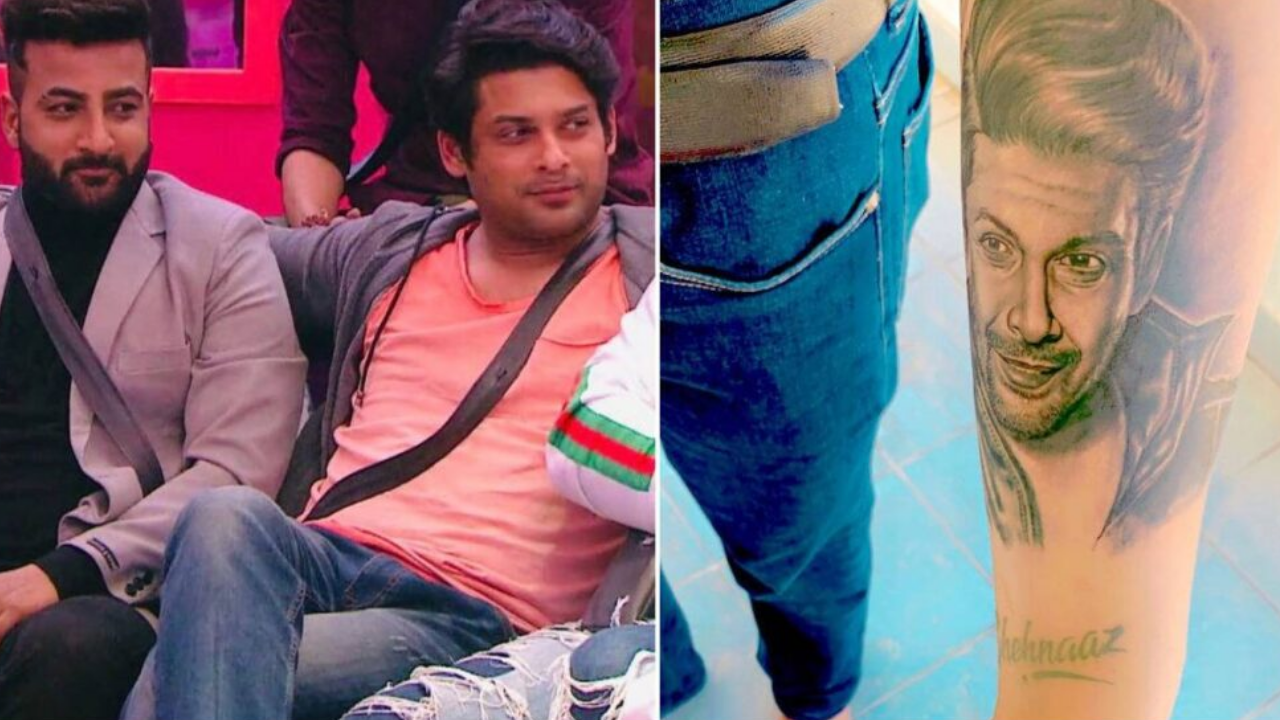 Siddharth Shukla the 40-year-old widely admired &  popular face of television whose untimely demise shocked the whole country and whose death  left behind an irreplaceable void in the Indian entertainment industry can never be forgotten for what he was and what he did for the industry. Apart from his die-heart fans who are still in state of shock, we also his lover Shehnaaz Gill and how devastated she was after the actor said goodbye to the world.
Shehnaaz Gill's brother Shahbaz got Sidharth Shukla face tattooed on his arms
We are all aware about how much Shehnaz Gill's family used to adore Sidharth Shukla after Shehnaaz first met him on the sets of Bigg Boss and soon fell in love with him. Shahbaz Gill who is the brother of Shehnaaz also respected Sidharth a lot and always treated him like his big brother recently he posted a picture of his arm on Instagram where he got Sidharth Shukla's face tattooed on it with his sister's initials on the top while posting he wrote "Your memories will be as real as you. You will always stay alive with me, You will always be alive in our memories THANX @manjeettattooz For this". 
 

 

 

View this post on Instagram
The moment he posted the photo on his feed, the comment section instantly got emotional and people were posting crying emoji, stating they too miss him a lot and cannot overcome to the feeling that he is no more with us. Earlier he also penned down an emotional note in the memory of the  late actor and wrote "I will try to be like you". He added, "U R always with us, and you will be always... will try to become like you. It is a dream now... and this dream will come true soon... I will not say RIP because you are not Love you." 
Shehnaaz Gill's film Honsla Rakh
After the incident, fans have not got even a glimpse of the actress Shehnaaz Gill since she has not made any public appearance after that. Earlier reports of her for not being well were surfacing on the internet. Fans are willing to see her upcoming release with Diljit Dosanjh in Honsla Rakh. Recently, Diljit stated that the teaser and trailer of the song will be released soon.