Lajpat Nagar Fire:
As per the recent reports, a major fire has broken out in Delhi's Lajpat Nagar market today. The fire broke out in a showroom in the Central Market, where, as many as 100 fire tenders reached to spot to curb the situation, as stated by the Delhi Fire Services Chief Atul Gard.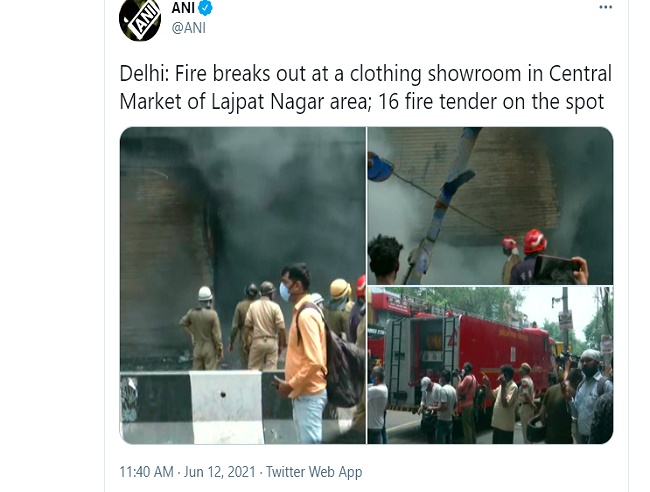 While the reports state that around 30 fire brigades were used to curb the major fire. And the news of a fire breakout was reported around 10:20 AM on Saturday morning. 
The fire was severe, as it burned the nearby shops too, however, no fatality has been reported at the incident.