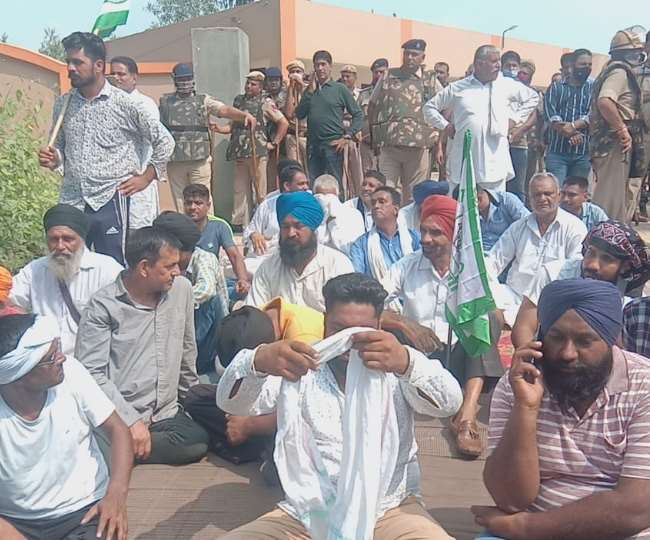 Shaheed Kisan Diwas will be observed by the farmers protesting against the three disputed farm laws on October 12, in memory of the four farmers who lost their lives in Lakhimpur Kheri Clash. The Samyukt Kisan Morcha has asked the farmers all across the nation to organise prayer and homage meets to pay tribute to the deceased farmers followed by candlelight vigils.
Tomorrow the 'antim ardaas' of the martyrs of Lakhimpur Kherimassacre will take place in Takunia at Sahebjada Inter College. SKM has also urged people to light 5 candles in front of their homes on Tuesday at 8 pm. 
Priyanka Gandhi to attend Antim Ardaas

Congress General Secretary Priyanka Gandhi Vadra will also travel to Lakhimpur Kheri to attend the 'antim ardas' on October 13,2021. Congress workers will join her convoy to Lakhimpur Kheri.
SKM To burn the effigies of BJP Leaders

SKM also criticised the Bharatiya Janata Party for not taking any action against Ajay Kumar Mishra, whose vehicle allegedly drove over the farmers. The body added that they will burn the effigies of BJP leaders to celebrate Dussehra on October 15,2021.
Farmers Protest

Farmers have been protesting at Delhi since last November against the three Farm Laws that were passed by the government in September,2020. The farmers have eben demanding the repeal of three contentious laws and the execution of a new law guaranteeing MSP.