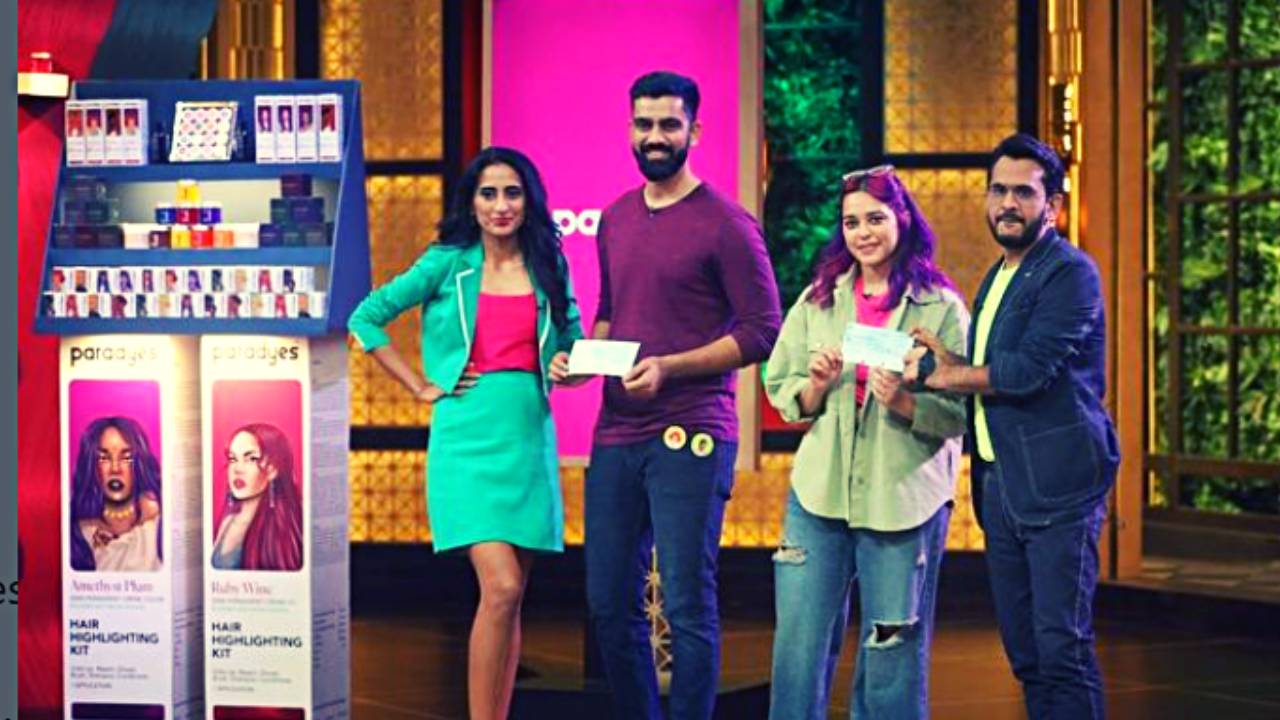 Shark Tank India 2: Ever since the second season of India's favorite business platform Shark Tank India has kick started, the show has garnered maximum attention from the viewers. Starting from Flatheads inventory being sold out to sharks fighting over to bag a deal a lot has already happened and of course a lot is to come. Just a day before we saw an ugly fight taking place between Anupam Mittal and other sharks where he was heard saying 'You played a dirty game'. Let us tell you about this fun loving color brand 'Paradyes' who headlined the 9th episode of Shark Tank India 2.
Shark Tank India 2 brand Paradyes
Hair coloring is the most sought trend these days among the youngsters and there is already a massive market and nearly every good salon offers these coloring options but the major concern is, are these hair coloring methods safe? Is it worth the price? What if you want it temporary? etc . Answering all these queries of youngsters in India who research to look for distinctive yet safe hair colour options, Paradyes stepped in to provide a one-stop solution. 
About Paradyes Yushika
Yushika is a National Institute of Fashion Technology (NIFT) grad and following the completion of her Masters in Design Management in London she moved back to India in 2019 with an idea to bridge the gap in hair fashion. Yushika made the choice to try her hand at creating hair colors and connecting it to a cause that turned great deal to her. After two years of efforts and research she came up with the brand Paradyes.
About Paradayes
Post her return from London, Yushika managed to set up a lab in Ankleshwar and started investing her time, money and experience in experimenting with different colors and formulations. Today the hair colour manufacturer Paradyes offers a wide range of colour hues for everyone. Yushika and Siddharth who met on Tinder and later got married assert that the company has expanded tremendously over the years.
Apart from the brand using natural extracts for manufacturing it makes sure that the color can be washed away in eight to ten washes without damaging the hair. On the contrary the makers of the brand claimed that the conditioner dye properties nourishes the hair and is perfect for those who want to keep experimenting with different hair colors.