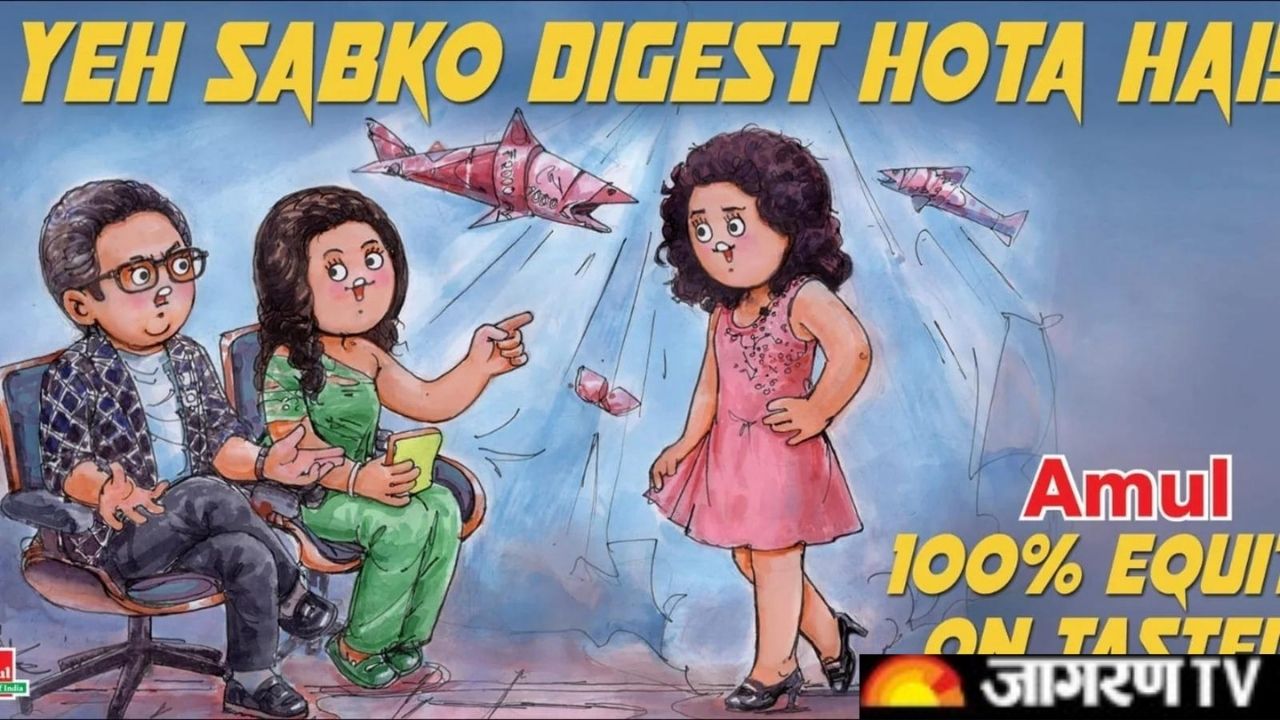 The famous, controversial and memelicious show Shark Tank India is getting more viewership on the internet's meme culture than on the television. Constantly getting trolled or quoted for their comments and ideas, they have now reached a new level. Amul India has featured the rude and hard headed Ashneer Grover and a contestant Niti Singhal in one of their cartoon advertisements. 
But that's not all to the story. The contestant Niti Singhal who is a designer, consultant and founder of the company TWEE in ONE was rejected by Judge Ashneer Grover for her idea of reversible clothing. Not only was she rejected, she was a victim of rude and blunt comments of Ashneer Grover. 
Slamming her idea for convertible and reversible clothing, he said, "It's very bad fashion. I don't think anyone will wear this. You should shut this down. Why are you wasting your time. Aap mummy ke saath baith ke lehenge bech loge toh do lakh ka bik jayega." But his harsh comments back lashed on him as Niti pointed out that Ashneer's wife Madhuri wore one of her designs during her appearance on The Kapil Sharma Show. Sharing a picture of Ashneer and his wife from the show, Niti had written on Instagram, "Never let anyone's words pull you down. Everyone has their own opinions. Don't stop believing in yourself."
Who is Niti Singhal?
Niti Singhal, a Popular Entrepreneur was born in Indore, Madhya Pradesh, India. Niti is known as the Founder of the reversible and convertible clothing brand 'Twee in One'. She came into controversy when she participated in the reality show 'Shark Tank India'.
Her linkedin is:- https://www.linkedin.com/in/niti-singhal-182690b4