'She Said yes' Man sends 'closure letter' to girlfriend for breakup, asks to sign it back, Internet thanks for the idea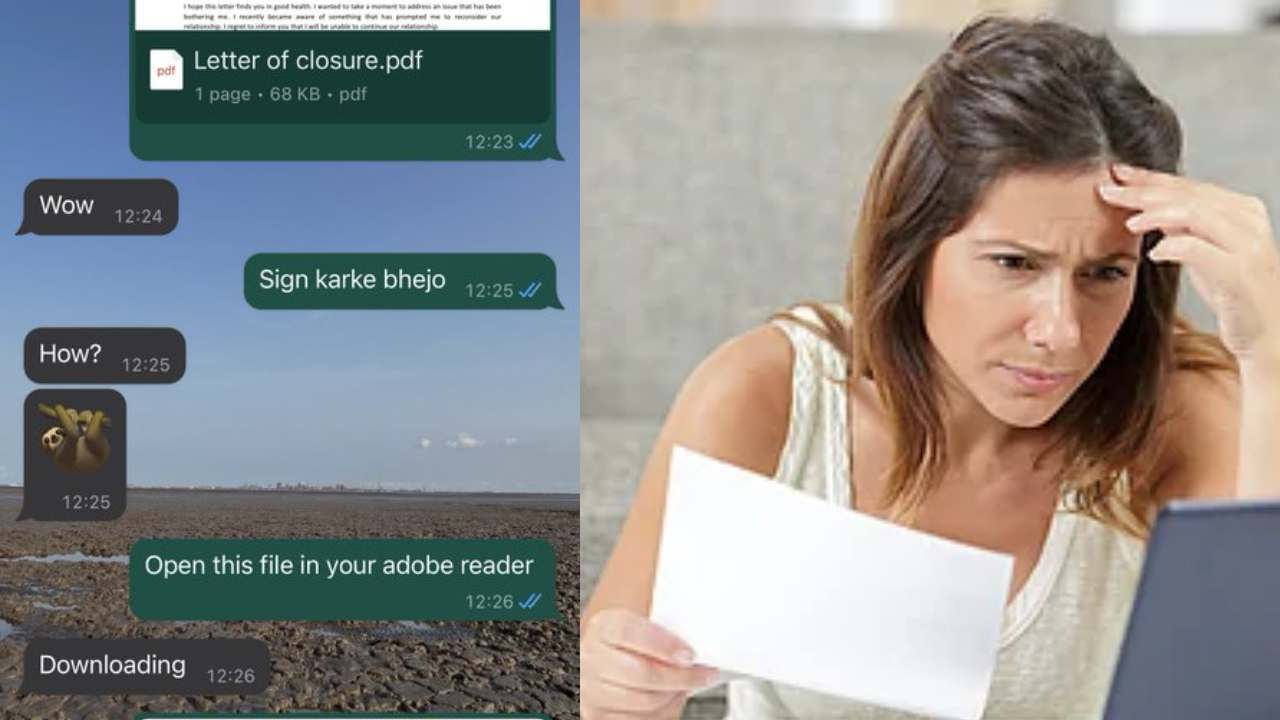 Viral news:
You might have seen a breakup done over call, text or by just ghosting and going AWOL but, in now viral news this man chose to offer a closure letter to his ex girlfriend before breaking up. Getting a closure in a relationship is one of the major concern these days and the lack of same often become concern for many people who face 'Situationship', Twitter is now praising this man for giving a perfect closure to his ex partner, while the half of viewers are definitely going ROFL over his professionalism and the Whatsapp Chat which the Man himself posted later saying 'She Said Yes'.
A Closure letter to the Girlfriend
Recently a twitter handle going by the name Veiln posted a caption alongside the Closure letter and said "Guys she said yes, and it's official now." Apart from the letter that he wrote before breaking up he also posted a screenshot of the whatsapp chat where he can be seen asking her to sign the documents back once she is done reading the same. At the end of the conversation he also wrote a cryptic note stating that he wrote this letter 'on behalf of his girlfriend as she wanted to end blah blah!!'


In a letter he said "I hope this letter finds you in good health. I want to take a moment to address an issue that has been bothering me. I recently became aware of something that has prompted me to reconsider our relationship. I regret to inform you that I will be unable to continue our relationship," 


"Please understand that my decision does not reflect on you as a person. You are a beautiful person, but the information I got made me uncomfortable and made me question the foundation of our relationship. I can't ignore this feeling as someone who values honesty and integrity."


"I hope you appreciate that this was not an easy decision for me to make. Yet, I believe it is critical for me to be true to myself and my ideals. I wish you the best of luck and hope you will respect my decision."
Guys she said yes, and it's now official pic.twitter.com/u0r2wW3o5H

— Velin (@velin_s) February 28, 2023
Twitter goes ROFL over the Closure letter
As soon as the tweet went viral twitter started getting crazy over this unique way of breakup. While some praised his efforts others thanked him for the perfect escape idea. A twitter user wrote "mein kyu letter of closure dekh rha hu mera toh letter of acceptance hi accept nahi hua abhi tak", "Send me this pdf," another said.