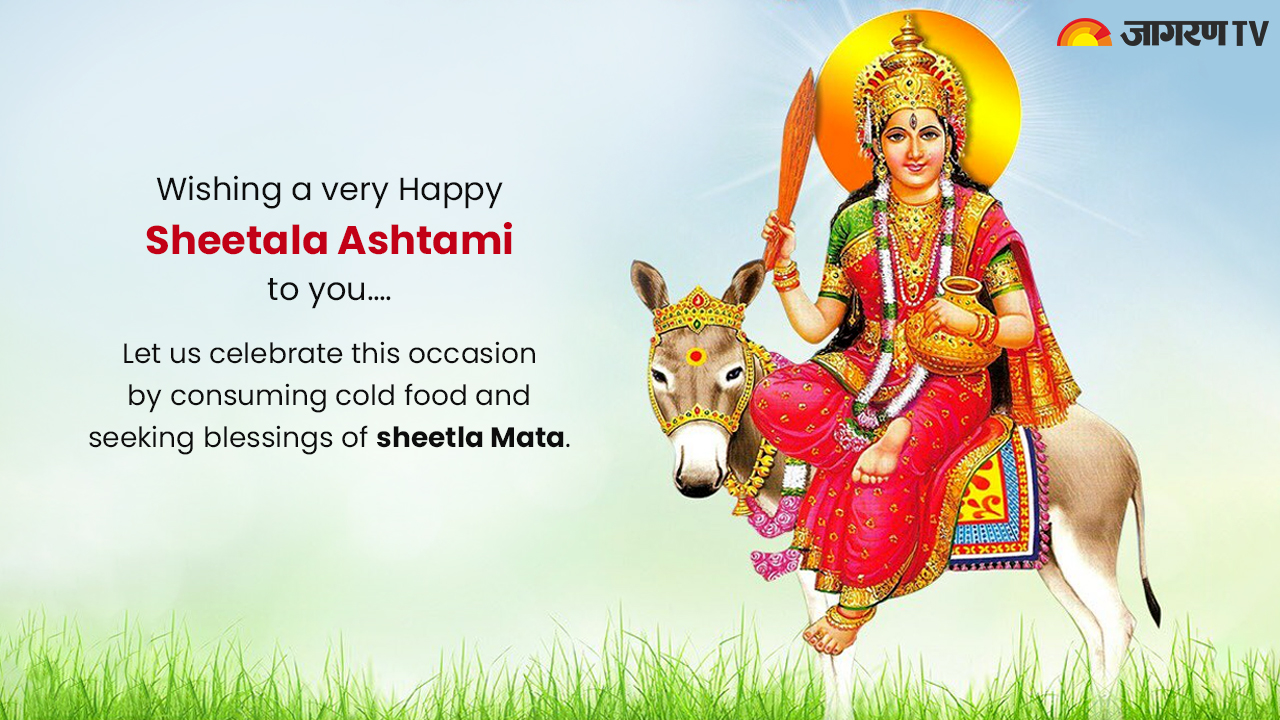 Sheetala Ashtami 2022: Every year on the eight day after Holi Sheetala Ashtami is celebrated. The festival is also called 'Basoda' or 'Thanda Khana' as on this day people eat Basi Khana. According to the Hindu calendar, Sheetala Ashtami is celebrated on the Eight Day i.e  Ashtami of the Krishna Paksha of Chaitra month. At many places it is also celebrated on the 7th Day or Sheetala Saptami. 
Why is Sheetala Mata Worshiped? 
Goddess Sheetala Mata is worshiped on this day and people offer her cold food including Raab, Dahi, Sangari and Pachkootey ki Sabji ect. Sheetala Mata has been described as the goddess of health in Hindu scripts. It is believed that on this day a woman who observes a fast and worships her reverently, her family and children remain healthy. The goddess is also said to cure diseases like fever, measles, smallpox, eye diseases etc.
Sheetala Ashtami 2022 Muhurat
This year the Sheetala Ashtami will be on 25 March 2022, Friday. The Ashtami date of Krishna Paksha of Chaitra month will start from 12:09 pm on 24 March 2022, Thursday and will end at 10:04 pm on 25 March 2022, Friday. 
Sheetala Ashtami Wishes 
Here are some Wishes for the holy day of Sheetala Ashtami you can share with your family and friends.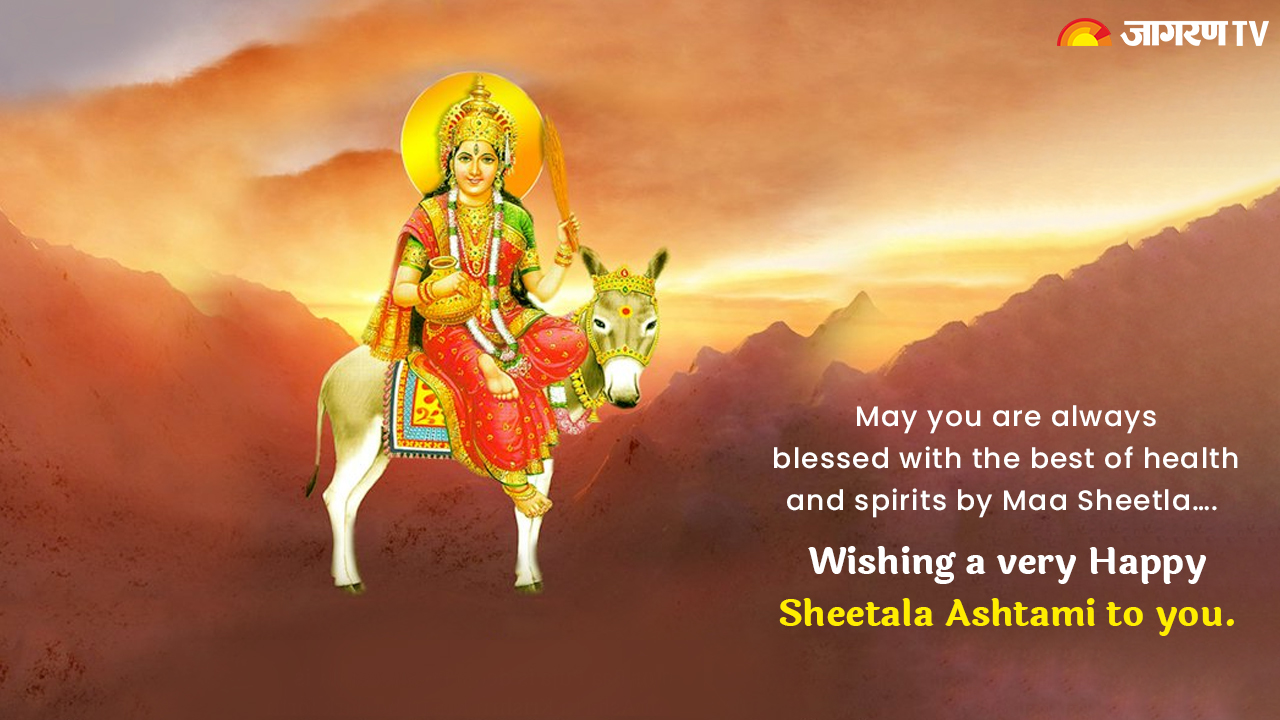 On the occasion of Basoda, I wish that you and your family are showered with the blessings of Maa Sheetala for a happy and prosperous life.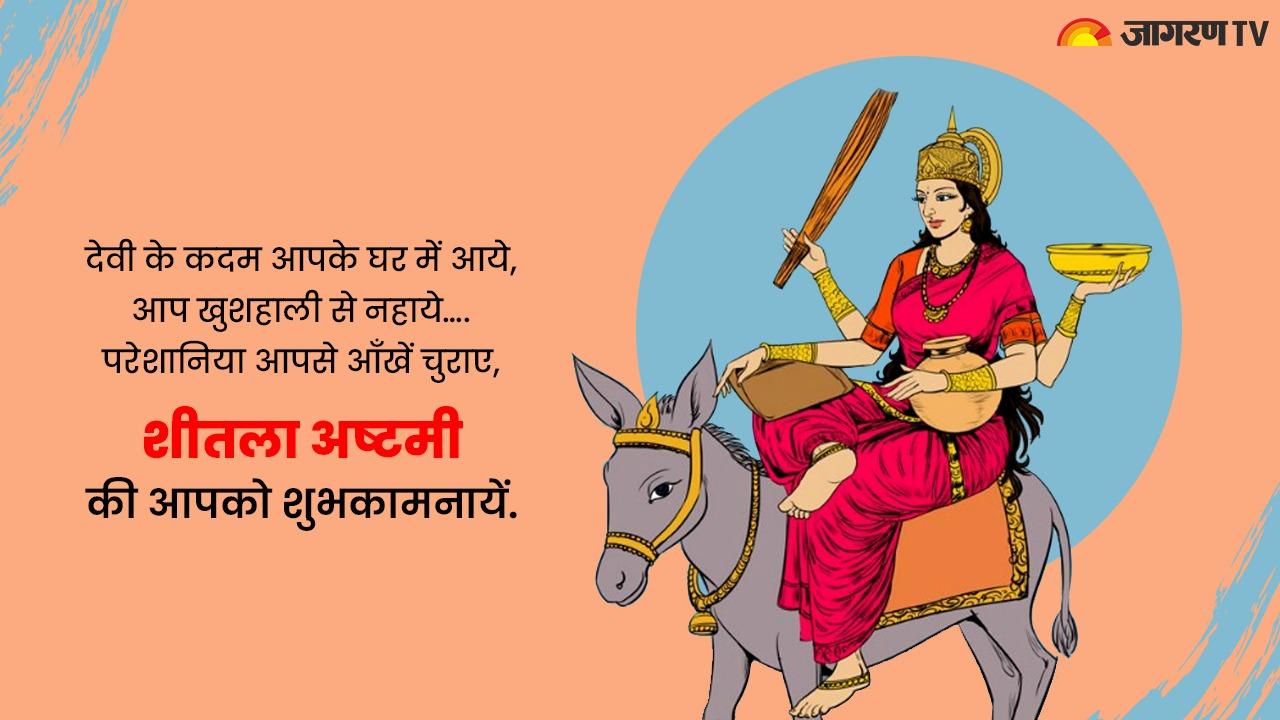 हे माँ तुमसे विश्वास ना उठने देना,
तेरी दुनिया में भय से जब सिमट जाऊं,
चारो ओर अँधेरा ही अँधेरा घना पाऊं,
बन के रोशनी तुम राह दिखा देना।
शीतला अष्टमी की शुभ कामनाएं !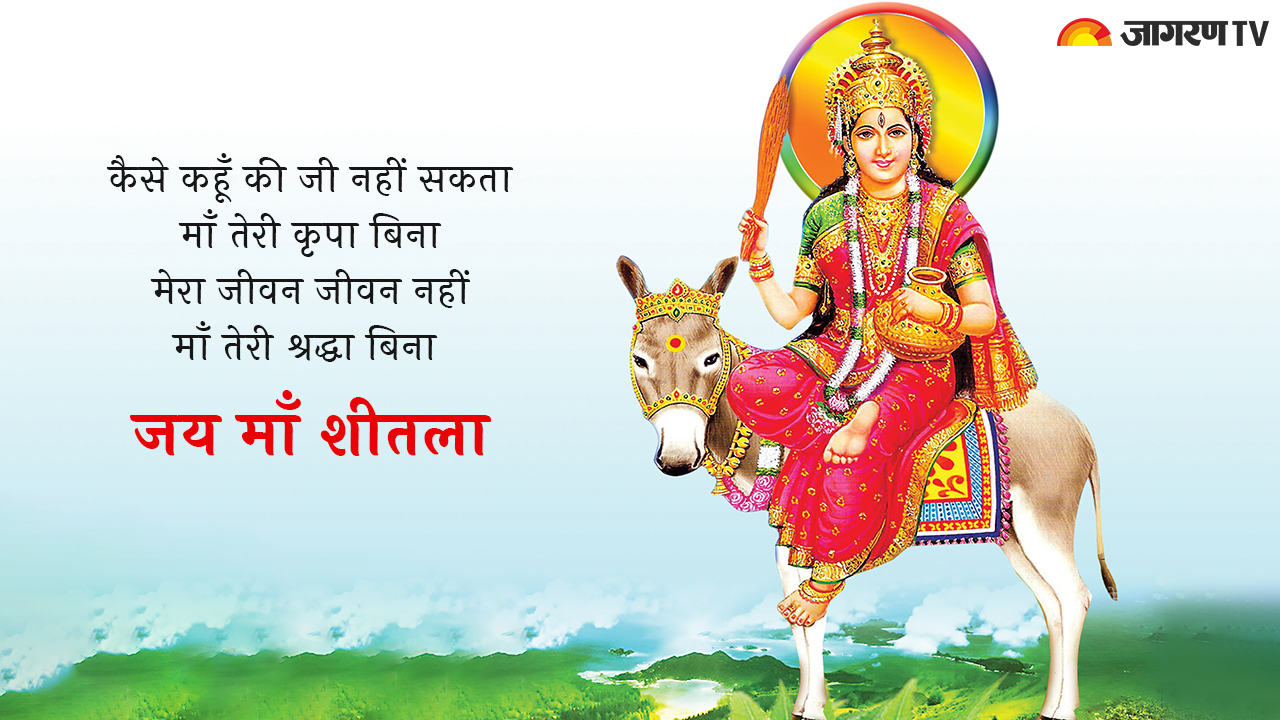 दूर की सुनती है,
माँ पास की सुनती है,
माँ तो आखिर माँ है,
वह तो हर मजबूर की सुनती हैं।
शीतला अष्टमी की शुभ कामनाएं !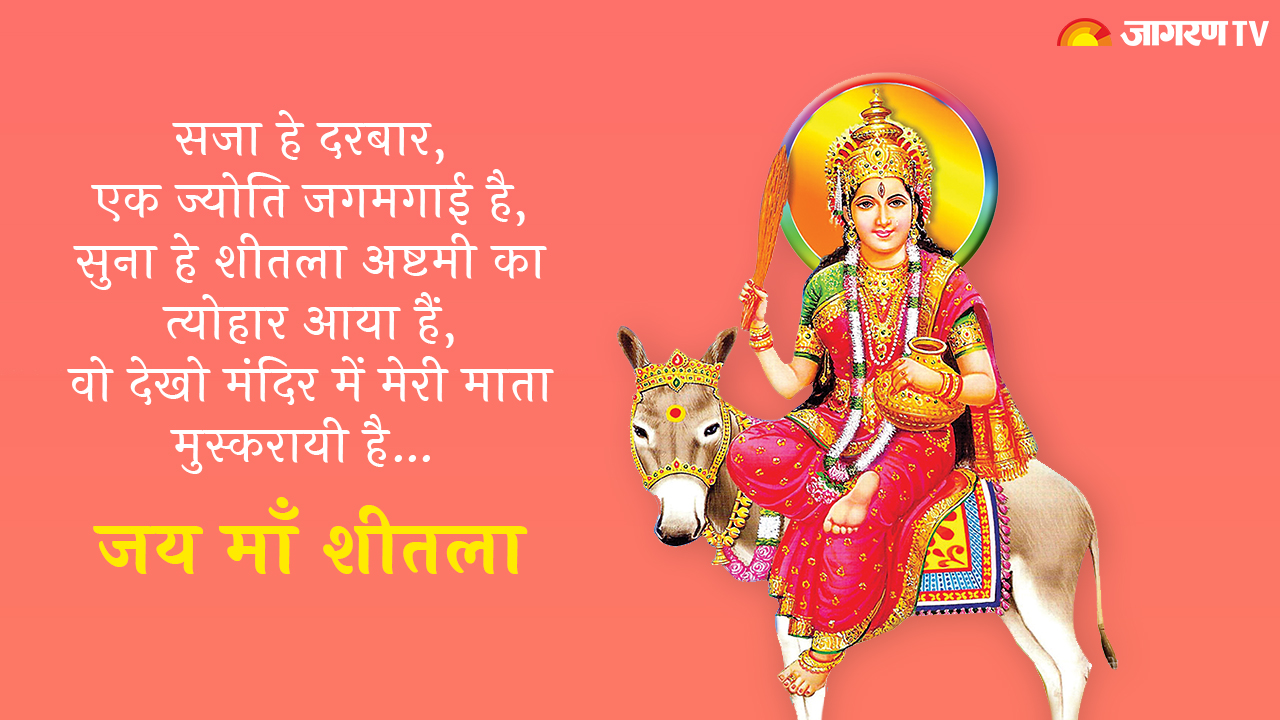 Wishing you and your family a very blessed and Happy Basoda.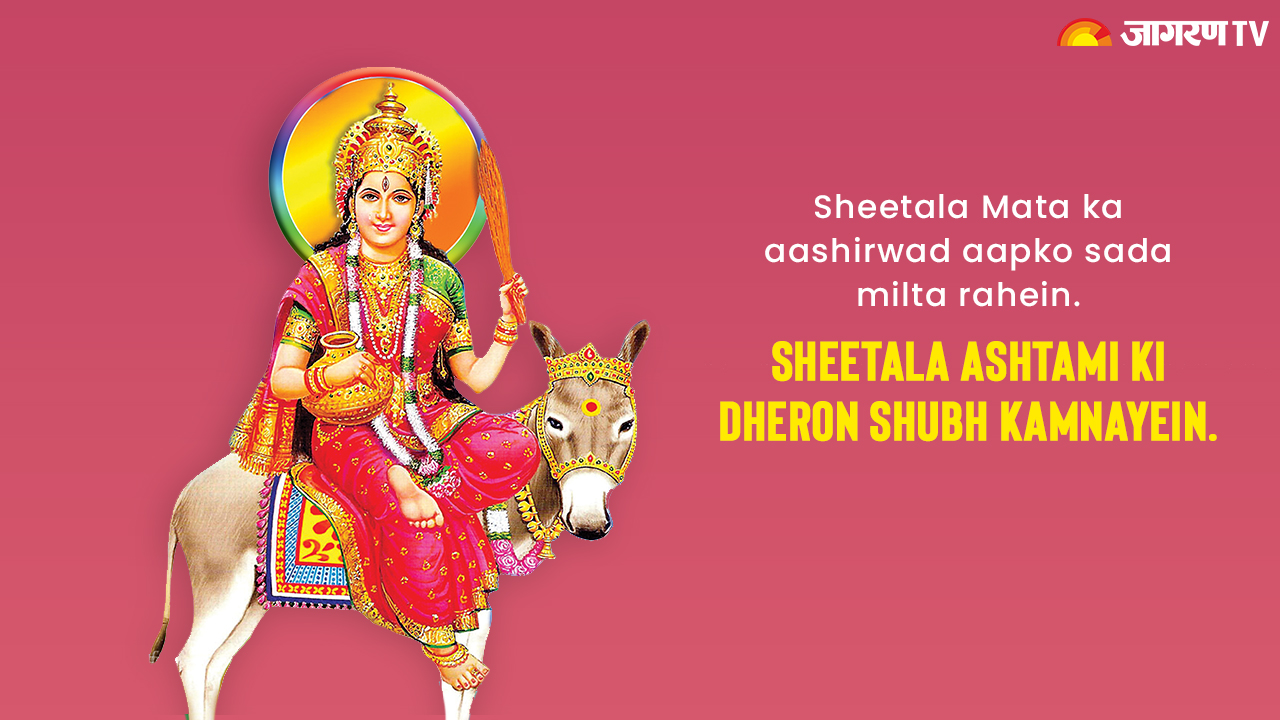 I am sending the best of Sheetala Ashtami wishes to you and your loved ones for a life which is full of good health and happiness.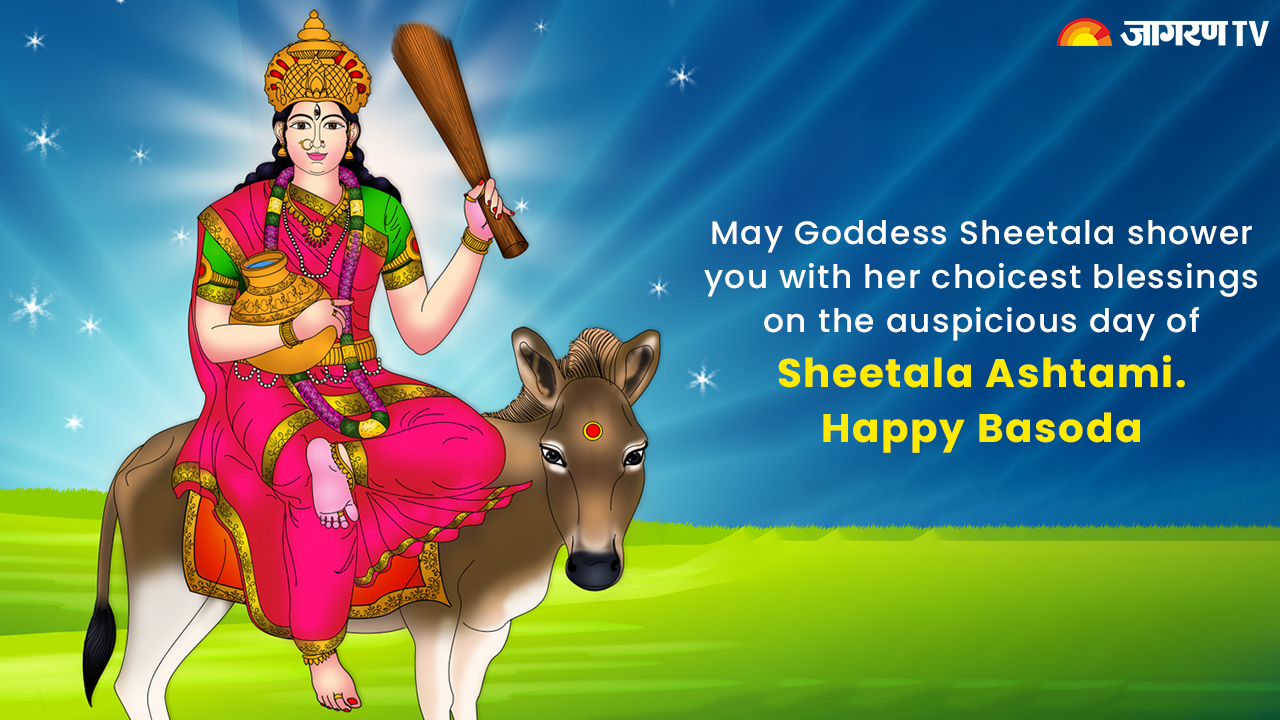 On the holy observation of Sheetala Ashtami, let us offer flowers and prayers to Mata Sheetala to always bless us with a long and healthy life.
Let us seek blessings of Goddess Sheetala for a healthy and prosperous life. Happy Basoda!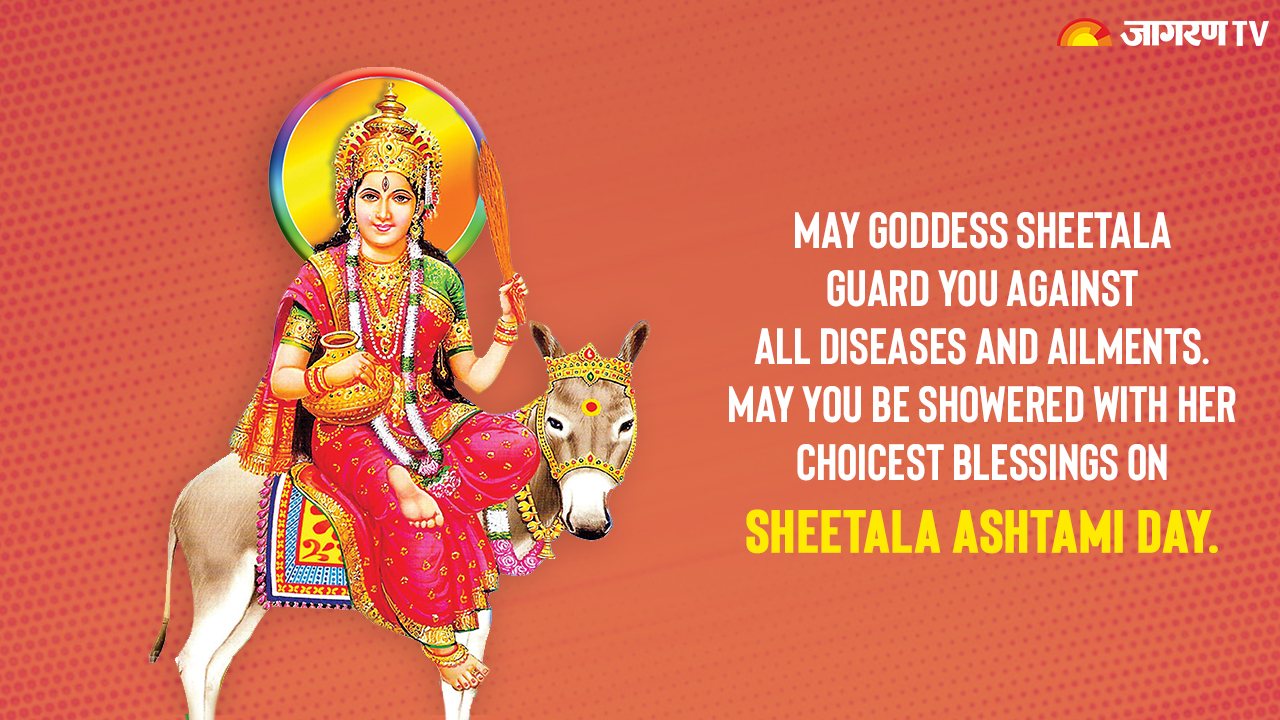 जगत पालनहार हैं माँ, मुक्ति का धाम हैं माँ
हमारी भक्ति का आधार हैं माँ
सबकी रक्षा की अवतार हैं माँ
शीतला अष्टमी की हार्दिक शुभकामनाये
दूर की सुनती है
माँ पास की सुनती है
माँ तो आखिर माँ है
वह तो हर मजबूर की सुनती हैं
शीतला अष्टमी की शुभ कामनाएं
दूर करे भय भक्त का, दुर्गा माँ का रूप
बल और बुद्धि बढ़ाये, माँ देती सुख की धूप
शीतला अष्टमी की शुभ कामनाएं