Raj Kundra a businessman who was earlier arrested by Mumbai police in connection to pornography case was finally granted bail on Monday. He was arrested on 19th July and alleged for creation and distribution of pornographic films. Minutes after the businessman was released his wife, bollywood actress Shilpa Shetty, who earlier gave a statement that she has no connection with whatever business his husband handles, couldn't hold herself back from expressing her happiness over his bail.
Beautiful things can happen after a bad storm- Shilpa Shetty shared a post:
Earlier, the actress and wife of Raj Kundra took to her Instagram to share an Insightful quote from Roger lee which states "Rainbows exist to prove that beautiful things can happen after a bad storm." Shilpa has resumed her dance reality show super dancer 3. Few days back she was spotted visiting 'Mata vaishno devi' and also celebrated Ganesh Chaturthi like and welcomed Bappa with her In laws.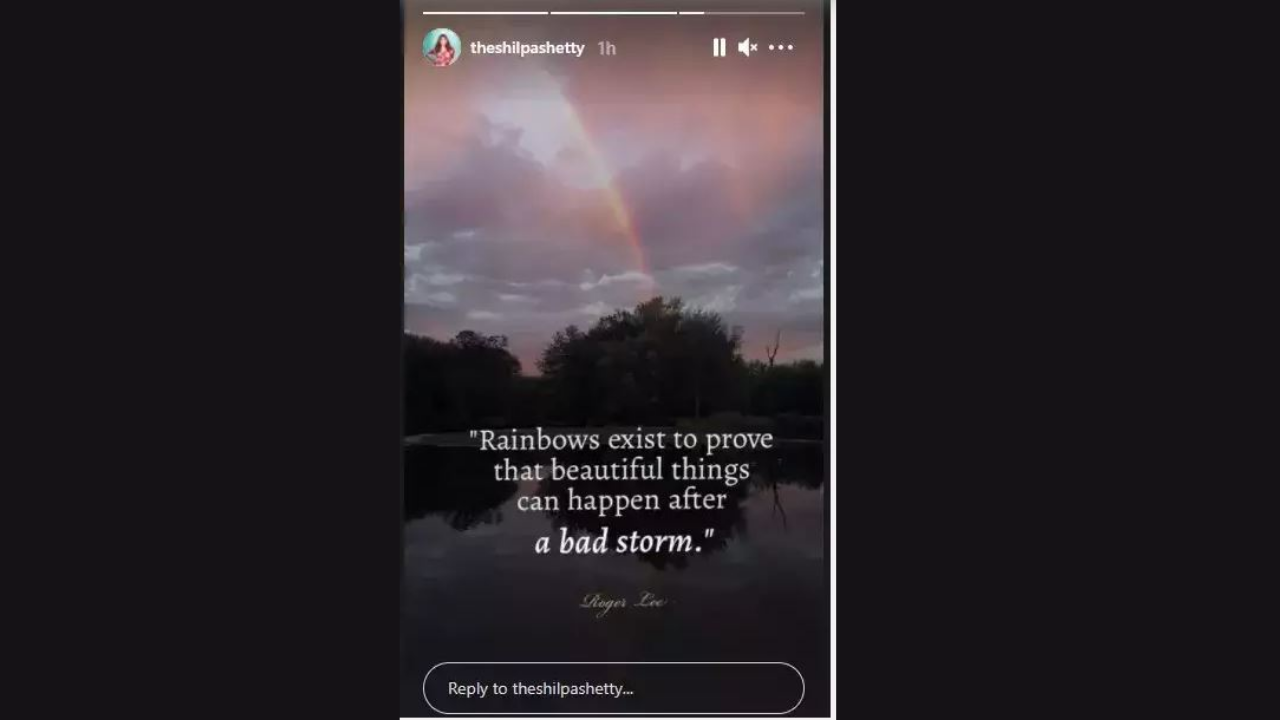 On Thursday it was notified that 43 statements in a 1500-page charge sheet was submitted before the court. Sherlyn chopra along with another models who are connected to the case gave their statements respectively. Shilpa Shetty's statements were also recorded in which the actress said that she has no connection with any of these case as she is no longer the director of the company and resigned way back before all these incident.
Raj Kundra Filed a new bail application: says no evidence found:
We had stated (before the court) that the charge sheet in the matter had been filed and that we are now filing for bail, which the judge has granted," said Kundra's lawyer, Niranjan Mundargi.
Kundra had filed a new bail application, claiming that he was being used as a "convenient excuse" in the case and that the extra charge sheet contained no record of him being actively involved in the creation or distribution of alleged pornographic content. The bail was granted on the surety of 50,000 rupees.