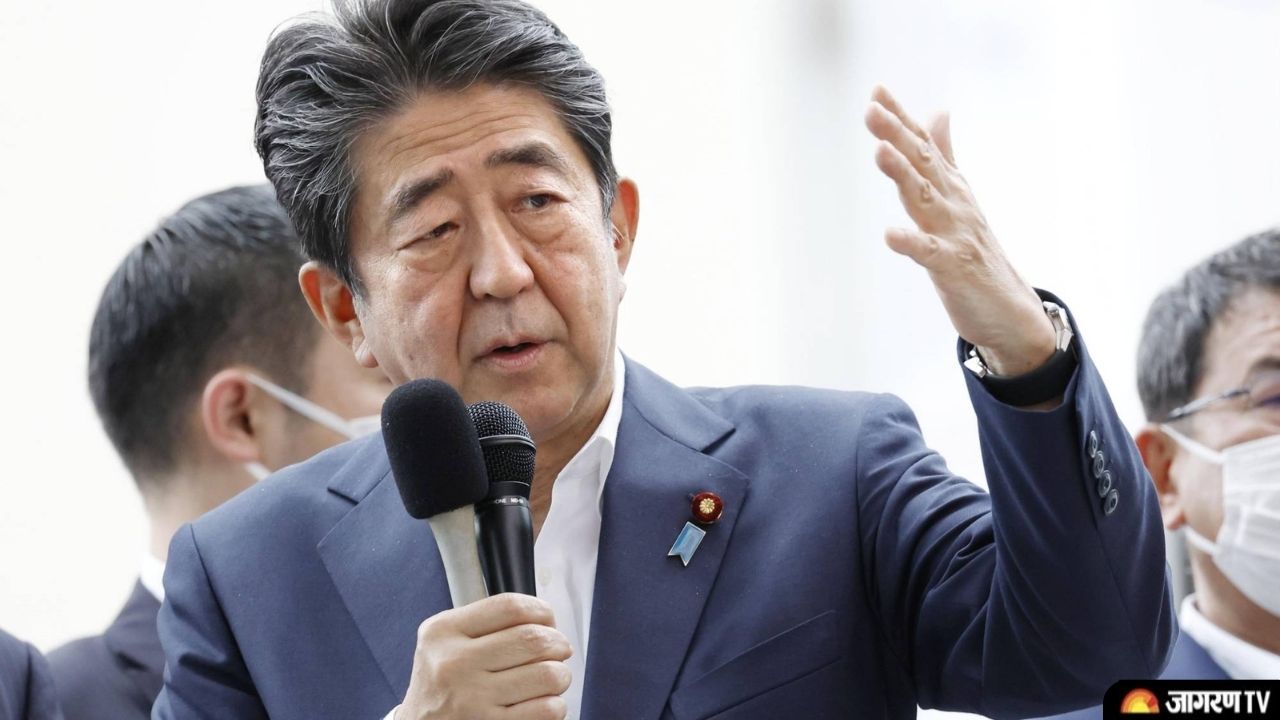 Shinzo Abe Biography: Shinzo Abe, the former Japanese prime minister, was shot twice in the chest while giving a speech in Nara on Friday morning at 11.30 local time.
As two gunshots were heard, Mr Abe slumped and started bleeding. Then, he was taken urgently to a hospital. He was shot in the chest, according to representatives of the LDP. One suspect has been captured by police. Prior to Sunday's voting for the upper house of the Japanese Parliament, Mr. Abe, 67, was delivering an election campaign address.
Who is Shinzo Abe?
Shinzo Abe was a conservative who has frequently been referred to as a right-wing nationalist in Japan. The economic policies of Abe's government, which further pursued fiscal stimulus, monetary easing, and structural reforms in the nation, made his time as Prime Minister of Japan famous on a global scale. In August 2020, Shinzo Abe made his resignation public due to a serious flare-up of his ulcerative colitis. Yoshihide Suga took over as Japan's Prime Minister in his place.
Shinzo Abe Biography: Age, Background, Early Life and more
He was born in Tokyo, Japan on 21 September 1954. He is 67 years old. His parents are Shintaro Abe (Father) and Yoko Abe (Mother). Shinzo Abe was born in Tokyo, Japan, to a well-known political family that exercised substantial economic influence in pre-second world war, second world war, and post-second world war Japan. His registered address is Nagato, Yamaguchi, and Shinzo Abe's family is from the Yamaguchi Prefecture.
Nobusuke Kishi, the maternal grandfather of Shinzo Abe, was vice minister of munitions in prime minister Hideki Tojo's cabinet during World War II and the de facto ruler of occupied China and Manchukuo, a Japanese puppet state in Northern China.
Kishi was detained at Sugamo Prison as a suspected "Class A" war criminal at the close of World War II by the US Military Occupation in Japan, but was later freed and de-purged as part of the occupation's "reverse course."
Shinzo Abe Education
Shinzo Abe went to Seikei Junior and Senior High School as well as Seikei Elementary School. After pursuing further studies in public administration, he earned a Bachelor of Political Science degree from Seikei University in 1977.
Shinzo Abe eventually relocated to the United States and spent three semesters studying public policy at the School of Policy, Planning, and Development at the University of Southern California. In April 1979, he began working at Kobe Steel, and he eventually departed the organisation in 1982.
Shinzo Abe pursued a number of posts in the government, such as executive assistant to the foreign affairs minister, private secretary to the secretary-general of the LDP (Liberal Democratic Party), and private secretary to the chairperson of the LDP General Council.
Shinzo Abe Family, Wife and Children 
In 1987, Abe wed Akie Matsuzaki, a socialite and former radio DJ. She is the daughter of the CEO of the chocolate producer Morinaga. She has earned the nickname "domestic opposition party" for her outspoken opinions, which frequently differ from those of her husband. She opened an organic izakaya in Tokyo's Kanda neighbourhood after her husband's first term as prime minister, but she is not actively involved in administration at her mother's insistence. Due to unsuccessful fertility treatments earlier in their marriage, the couple is childless. 
Shinzo Abe Net Worth
It is reported that the Japanese former PM has a net worth of $10 million in 2022.
Shinzo Abe's Political Career
1993: Elected to Japan's House of Representatives

1999: Became the Director of the Committee on Health and Welfare and also Director of the Liberal Democratic Party's (LDP) Social Affairs Division

2000-2003: Shinzo Abe served as the Deputy Chief Cabinet Secretary of the Liberal Democratic Party (LDP)

2005-2006: Chief Secretary of the LDP (Continued)
2012: Shinzo Abe won a run-off leadership elections for the leadership of the Liberal Democratic Party (LDP). Abe was elected the Prime Minister of Japan on December 26 in the same year.

2017: Shinzo Abe saw a resounding victory in a snap election on 22 October

2020: Shinzo Abe resigned as the Prime Minister of Japan on August 28.