Jagran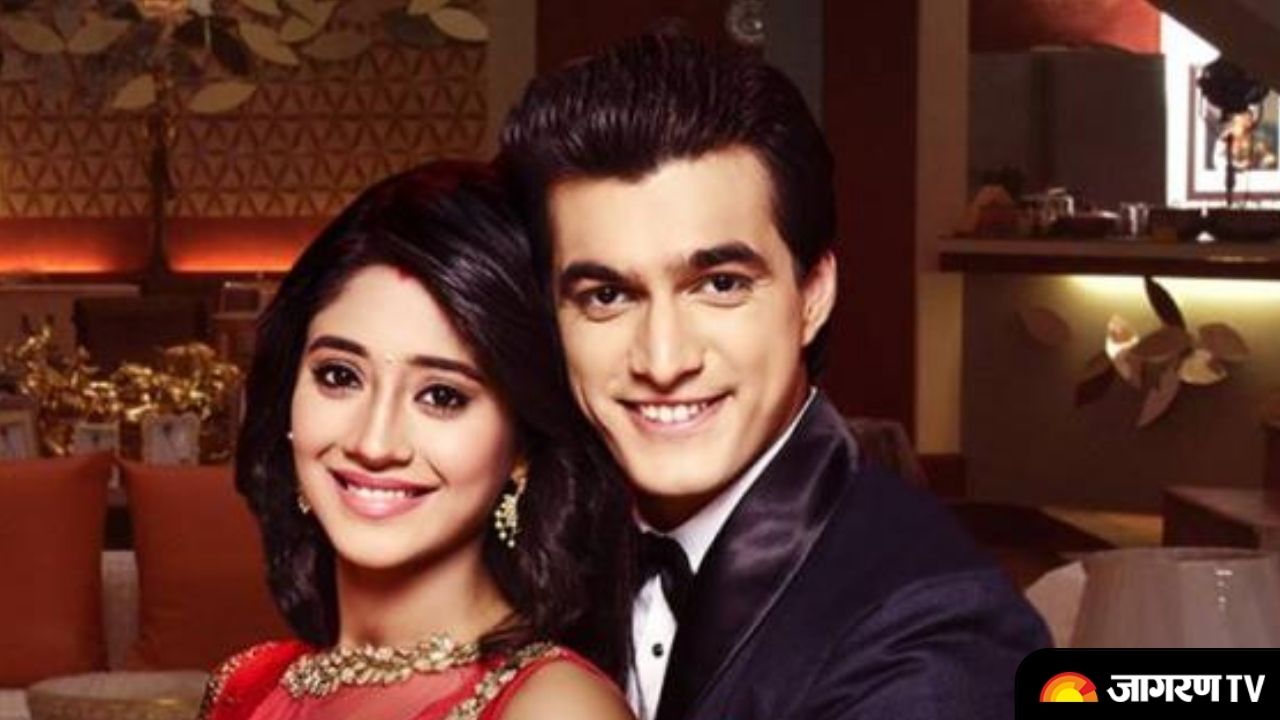 Yeh Rishta kya kehlata hai lead actors Shivangi Joshi and Mohsin Khan has reportedly left the show after finishing their final sequence. The reason behind quitting was the show's storyline which was soon going to introduce a major leap, after which the character of Kartik and Naira was set to be portrayed as an elderly couple. However, the actors didn't like the idea of doing an elderly role in the starting of their career, so they unanimously took a joint decision to quit the show.
Shivangi Joshi penned down an emotional note on leaving YRKKH
Shivangi wrapped her shot on October 25th and said her goodbyes to the show, in which she played the parts of Naira and Sirat. This is undoubtedly an emotional and trying time for Shivangi, as she conveyed in a touching note she shared on social media today. Shivangi is known to be a personal person who is not very active on social media but, since yeh rishta kya kehlata hai played a very important role in her life and career she opened up about her experience, life on set, all those happy moments she shared with the team's crew and described her last day as 'It feels like meri bidai ho rhi hai' (It fels like am getting married and leaving my home).
In a long note she shared on Instagram, she poured out all of her feeling and stated 'The day is such that tears are rolling down my eyes and I can't even stop them from coming. There comes a time when you meet some people in your life and they create such an impact that eventually ends taking a special place in your heart" She then described the feeling of joining Yeh rishta kya kehlata hai and how the show became her second home. Shivangi went on to say "It wasn't just a show, it was my life, my home. I have cried here, laughed here, giggled on silly jokes, danced randomly, played with kids, had food with everyone, gave silly expressions when I was supposed to give a serious look, got scolded by my director, got an applause from whole team when I gave a good shot, the list could be endles" By the end she thanked everyone and expressed her gratitude to those who made her dreams come true.
 

 

 

View this post on Instagram
Producer Rajan Sahi pens emotional note for Shivangi Joshi
It is not only Shivangi and Moshin who are affected after getting separated from the show but, also producer Rajan Sahi who is not very vocal about his feeling but penned down an emotional note for the actors before they said their goodbyes. "Thanks and gratitude Shivangi Joshi from all of us in DKP/ YRKKH team unit cast and crew. Yesterday was a day of saying Thank you gratitude for taking the benchmark of what it means to be. Truly a"professional " hardworking talent with utmost humility dedication patience and genuine real " time tested " unconditional faith respect for entire crew co actors production house channel fans and viewers. 29 years of my career as director producer in this industry have never come across a human and dedicated actor like u" See the post here
 

 

 

View this post on Instagram