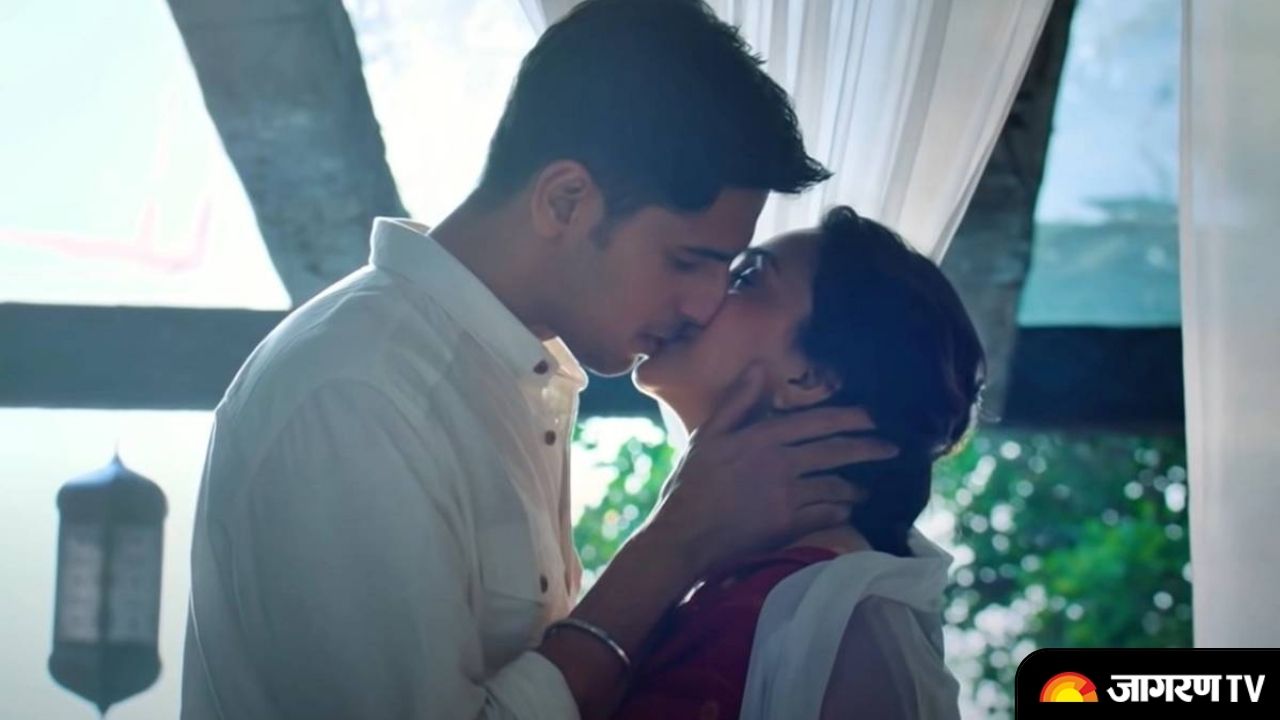 Bollywood rumored couple and Shershaah Lead actors Sidharth Malhotra and Kiara Advani recently appeared as guests on The Kapil Sharma Show. The duo not only talked about their film but also faced some quirky quotations shot by Kapil Sharma. In one of the questions Kapil even asked him about his Kiss with Kiara leaving both of them in blused. 
Sidharth Malhotra on Kissing Kiara Advani in Shershaah

Teasing Sidharth for his on-screen kiss to Kiara in the film 'Shershaah', Kapil asks Sidharth whether his Kiss was his own 'creative input' in the film.  "Yeh waise story mein likha tha ya aapki creative input thi? (was the kissing scene a part of the script or was it your creative input?) Kapil asked. 
Replying to this Sidharth in humor Sidharth gave 90% assurance to Kapil that everything in the film was related to Capt. Batra. However, Kapil got on his nerves and asked him about the remaining 10%. This counter-question left Sidharth and Kiara rofl and later Sid comments that 10% was also according to script and was fictional. 
"Nahi, nahi, woh bhi sab humne kirdaar ke liye… Karna pada, bohot mushkil se, forced… Zabardasti karna pada (No, no, it was all for the characters of the film. We had to do it with great difficulty and forcefully),``says Sidharth.
Let us tell you that Sidharth Malhotra and Kiara Advani are said to be dating each other. Although the two have not yet made it official, they are often spotted together on dates. Fans even liked their chemistry in the film Shershaah pouring more fuel to their affair rumors. Although Sidharth's reply to Kapil left everyone heartbroken as they were expecting some couple moments or a hint from Sidharth about his relationship with Kiara.
Earlier in an Interview with ETimes, Sidharth opens up about his relation with Kiara and reveals,"I think even personally, there is a sense of regularness to her, which we both connect on. I am a boy who is from Delhi and I am not connected to the industry per se, but now have been here for many years. She has been working for a couple of years as well. We both have lives away from the industry and that is something that we connect on and cherish. Sometimes you get so embroiled in all these things that you forget to have a regular life. I think both of us have regular lives and that's what we connect on."
On the other hand Kiara called Sidharth her closest friend and adds, "As a co-star, Sidharth is extremely driven and focused. He loves to prepare a lot and does a lot of reading. That's very similar to the way I like to work on a film. So, in that sense, we got along very well. As a friend, I'd say he is one of my closest friends in the industry. I think, even as a friend, he's full of life and always fun to be around."