Sikkim Statehood Day 2023: How Himalayan Kingdom Merged with India?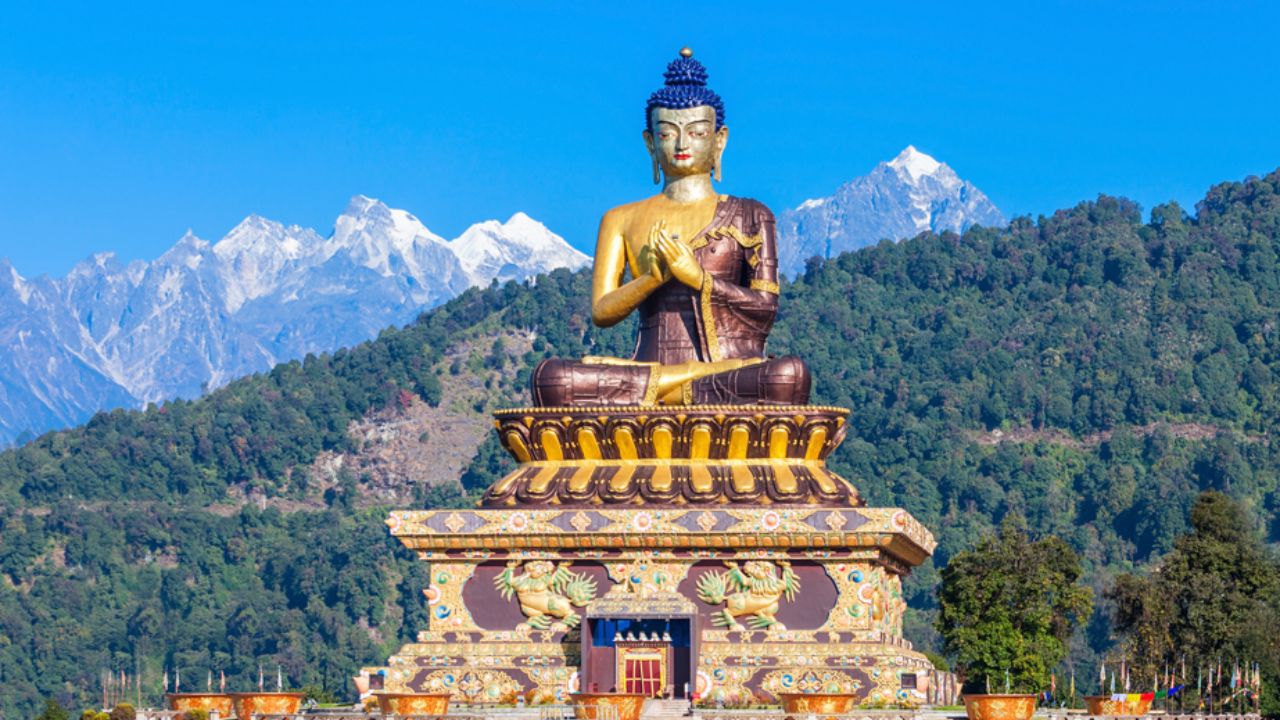 Sikkim Statehood Day 2023: To recognise its merging with India and its birth as the 22nd state in the nation, Sikkim observes its statehood day every year on May 16. Sikkim, a former monarchy in the Himalayas, saw several changes on the way to becoming a state. Examine how the area became a part of India as Sikkim Statehood Day is observed.
Greetings to the people of Sikkim on Statehood Day! Sikkim presents a blend of modernity and unique traditions. The state has pioneered organic farming, enriched biodiversity and created a model for sustainable development. I was touched by the warmth of people during my visit of…

— President of India (@rashtrapatibhvn) May 16, 2023
History of Sikkim
Three years after India gained its independence, in 1950, Sikkim and the Republic of India signed a pact. The former maintained its position as a "protectorate" state within the Union of India under the terms of the agreement. A smaller country known as a protectorate state is one that is guarded by a larger, sovereign state. A state in this situation is free to conduct its own internal affairs, but a larger nation oversees matters like communications, defence, and foreign policy.

By the 1970s, Sikkim's Chogyals had lost most of their support, and there were growing calls for India to annex the erstwhile kingdom.

The Chogyals called for a referendum in September 1974. Following a request by the Sikkim Prime Minister, the Indian Army entered the country in April of the following year and seized power.

As many as 97.5% of participants in the ensuing referendum supported joining India, while only 2.45% opposed it. 

The status of the Chogyal was also dissolved after then-Indian President Fakhruddin Ali Ahmed approved a constitutional amendment on May 15, 1975, making Sikkim the country's 22nd state. 

With its capital in Gangtok, Sikkim now has a population of more than 610,000. It celebrates its statehood day every year with a holiday and a number of activities.
Important Facts about Sikkim 
Sikkim is a totally organic state, which means that all of its agriculture is either natural or organic. Sikkim became the first entirely organic state in India in 2016.

The towering Kanchenjunga, the third-highest mountain in the world, is situated in Sikkim on the boundary between India and Nepal. The peak is 8,586 metres above sea level.

Religious travellers make up a large portion of the visitors to Sikkim. In Sikkim, there are numerous renowned Buddhist and Hindu monasteries, including the Rumtek Monastery, the Char Dham Temple, and the Kirateshwar Mahadev Temple.

Sikkim has 3,341 square kilometres of total forest cover, or 47.08% of the state's total land area. A UNESCO World Heritage site, Khangchendzonga National Park accounts for 1,784 sq km, or approximately half, of Sikkim's total forest area.

Teesta river, an important river of India and Bangladesh originates in Sikkim.