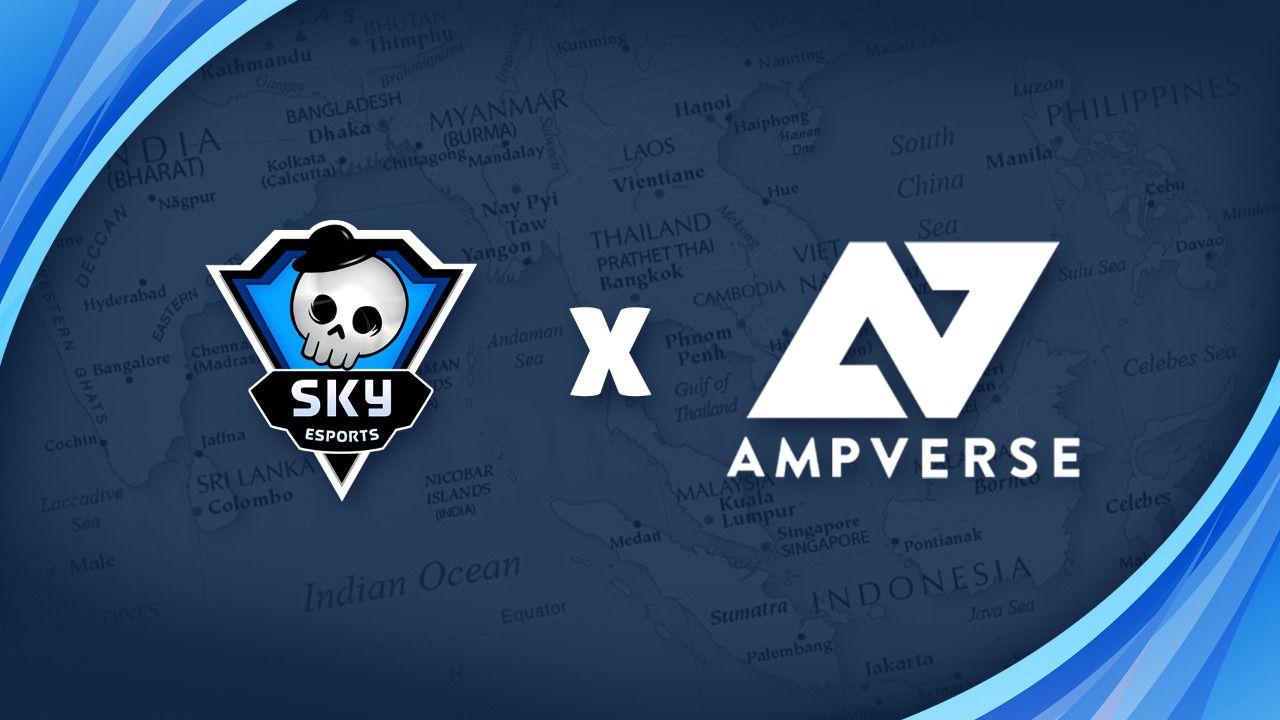 Skyesports in partnership with Ampverse: Esports is sweeping the youth off their feet and in the fresh new development the Southeast Asian operations of Indian esports event organiser Skyesports have been boosted through a partnership with Ampverse, an esports and talent management firm.
Skyesports to expand into SouthEast Asia
The largest esports event organiser in South Asia, Skyesports, is foraying into the booming Southeast Asia (SEA) industry. Ampverse, one of SEA's top leaders in the esports and gaming industries, will be the firm's partner in executing and co-ordinating IPs.
Skyesports will contribute $1 million USD to prize pools for various competitions in SEA in 2022 and 2023 as part of this co-beneficial agreement, including both online and LAN events. For marketing campaigns and promotional activities, the business will have access to Ampverse's vast pool of content producers from all around SEA.
Skyesports teams up with Ampversse
Skyesports will also be setting up a brand-new office in Bangkok, Thailand as it looks to expand aggressively into the region. 
Skyesports is known for grassroots-level tournaments and building valuable IPs in India and South Asia. Along with Ampverse's deep know-how of the SEA market, the company will be executing a similar strategy in the region. Skyesports will be creating more original IPs with a localized flavor featuring different esports titles loved by gamers in the region. 
Skyesports' first IP in the region will be the Skyesports SEA Championship, powered by Ampverse. Stay tuned to Skyesports' Instagram, Facebook, and Twitter handles for more information. 
Commenting on the partnership with Ampverse and the expansion into SEA, Shiva Nandy, the Founder and CEO, Skyesports said, "After touching millions of gamers across South Asia, it was high time for us to expand our horizons even further. We are entering the SEA market with a long-term commitment and our new office in Bangkok is indicative of that. I am thrilled to begin this journey with Ampverse, who are one of the leaders in the gaming and esports space in the region. Together, I am sure that we will be creating some of the most loved esports IPs in the region soon." 
Ferdinand Gutierrez, CEO, Ampverse said, "We're excited to be partnering with Skyesports to support their expansion into SEA while also co-developing new IP's for the India market. This is a very complementary partnership so we look forward to building new products together to both excite and entertain gamers across the region." 
Rajan Navani, Managing Director and Vice Chairman, JetSynthesys said, "Over the last few years, the esports industry has picked up quite the momentum in India. Our DOTA 2 team winning a bronze at the Commonwealth Esports Championship 2022 further strengthens the mainstream acceptance and popularity enjoyed by esports today. I am delighted with the impact Skyesports has continued to make in the Indian market, and it gives me great pleasure to now see it enjoying fandom in South East Asian countries. I believe this is a step in the right direction and wish the teams the best to make the most of this opportunity and further propel the growth of esports globally." 
Skyesports' expansion into SEA comes at a time when the market is seen as one of the fastest-growing for esports globally. SEA has more than 270 million gamers which is expected to compound strongly at a rate of 8.6 percent until 2025. More than 60 percent of the region's gamers are engaged in esports and 40 percent of the total gamers are female.*