Skyesports Masters on boards Zebronics as Peripherals Partner for India's Biggest Esports League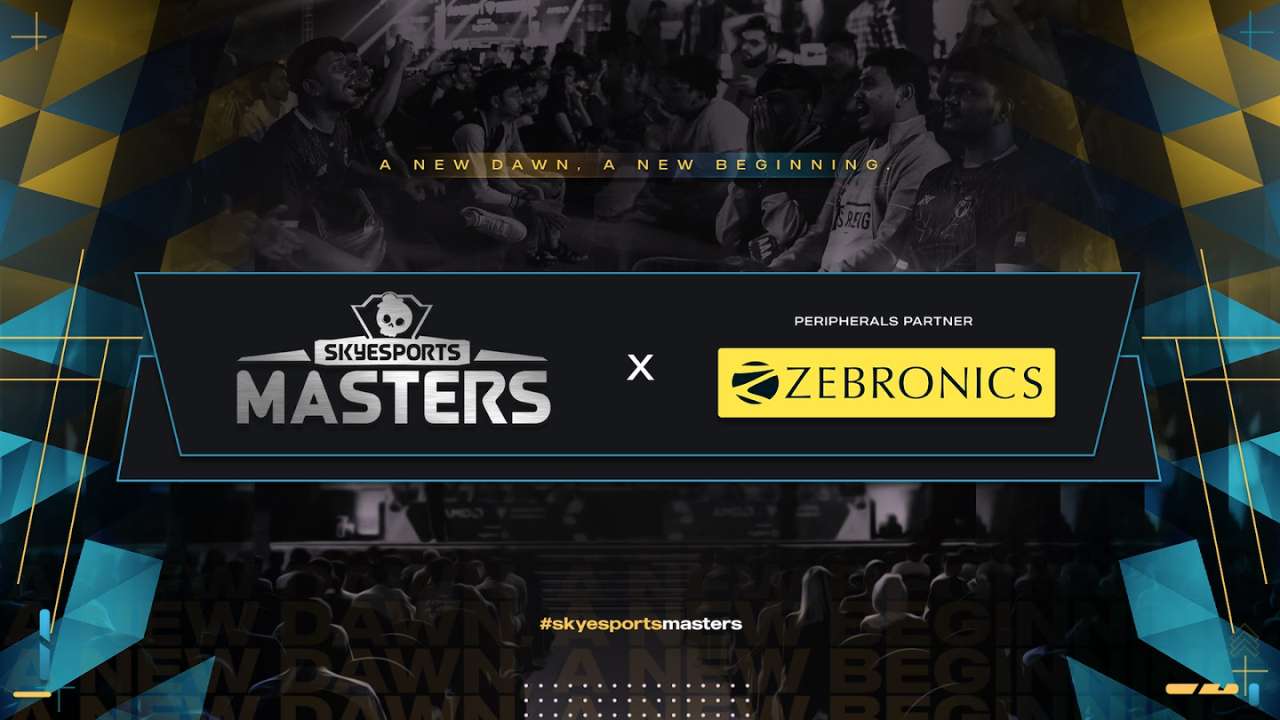 India's inaugural franchised esports league, the Skyesports Masters, boasting a prize pool of Rs. 2,00,00,000, has partnered with Zebronics, a prominent Indian brand known for its IT & gaming peripherals, lifestyle accessories, and home & personal entertainment products. Zebronics will serve as the official Peripherals Partner for the event, leveraging the opportunity to present its impressive range of Gaming Peripherals, including their latest Monitors, Mechanical Keyboards, and Headphones, to a wide-ranging audience. Through this collaboration, Zebronics aims to not only showcase its cutting-edge gaming equipment but also contribute to the advancement of India's gaming and esports industry.
Skyesports Masters welcomes AMD & Microsoft as Powered By Sponsors for Esports Tournament
Skyesports Masters venue
The Skyesports Masters, taking place in Mumbai in front of a live audience across several weeks, will set a new benchmark for Indian esports. Eight of the best CSGO teams will compete across a regular season and the playoffs to crown the champion while fighting for the Rs. 2,00,00,000 prize pool – making it the biggest gaming event in India to-date. 
Skyesports X Zebronics
Commenting on the partnership, Yash Doshi, Director, Zebronics, said, "We look forward to working closely with Skyesports and contributing to the success of the Skyesports Masters. The partnership reflects our shared passion for promoting esports and supporting the growth of gaming in the country while aligning perfectly with our goal of being always ahead and bringing cutting-edge and feature rich gaming peripherals for Indian gamers as an Indian brand since 1997. Excited to showcase our range to the fans at the Skyesports Masters." 
The tie-up between Skyesports and Zebronics, brings together two indigenous powerhouses in a remarkable partnership. The unique association will see India's leading peripherals and accessories brand become a part of the country's top esports league. 
Commenting on the association with Zebronics, Shiva Nandy, Founder and CEO, Skyesports said, "We are thrilled to welcome a homegrown brand into the Skyesports Masters. As we look to grow the league sustainably over the years to come, indigenous brands like Zebronics coming on board are a testament to the longevity of the Skyesports Masters. With the backing of Zebronics, along with our existing partnerships with AMD and Windows 11, we are confident that the Skyesports Masters will live up to its expectations of setting a new benchmark for Indian esports." 
About Skyesports Masters
The Skyesports Masters is powered by AMD and Windows 11. Before the league kicks off, Skyesports will be organizing qualifiers in gaming cafes in 20+ cities across India starting later this month to identify the best talent in Counter-Strike and to facilitate the growth of the game from the grassroots level.