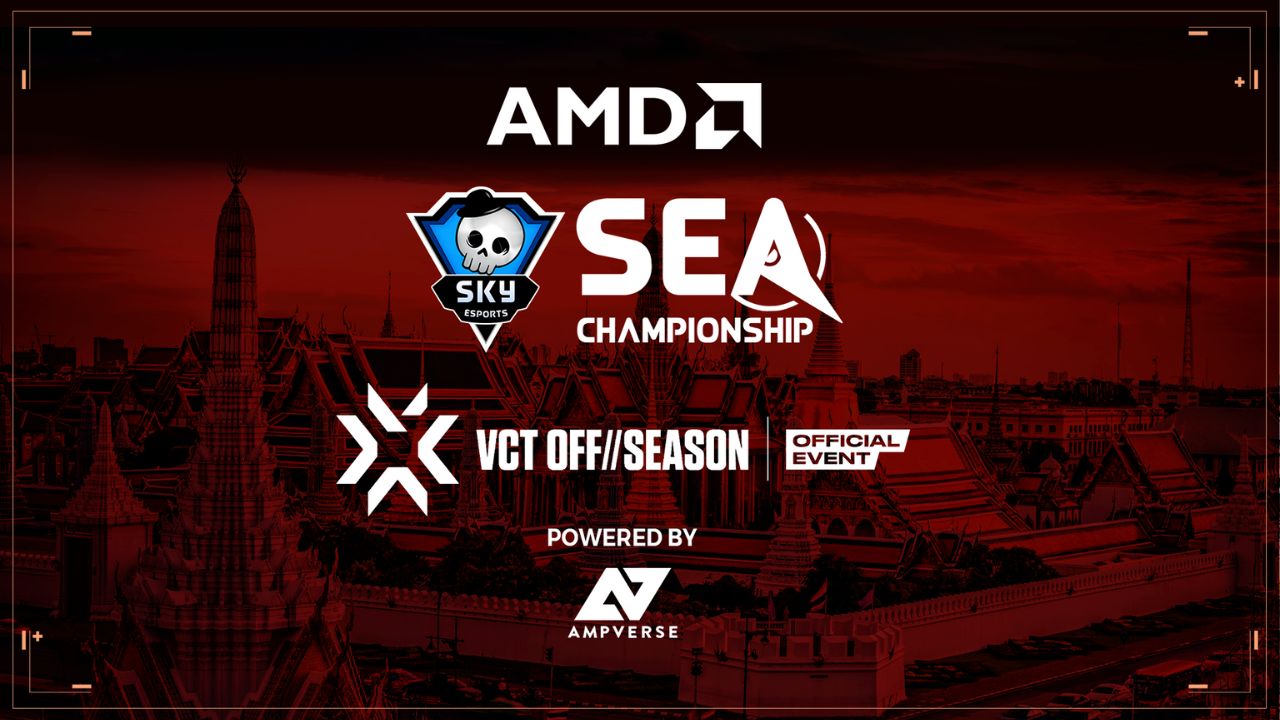 Skyesports has partnered with Riot Games to bring the Skyesports SEA Championship - VALORANT, an official VCT OFF//SEASON event, with a total prize pool of $30,000. After an intense qualifier stage, four teams have made it to the Playoffs, which is set to take place from Nov. 23 to 25. With four of the best teams from India and SoutheastAsia competing for the title, the event is set to be a spectacle like no other.

The Skyesports SEA Championships is presented by global semiconductor brand AMD.Gaming and esports brand Ampverse is powering the event.

Teams to play in the qualifiers
The four teams had to make their way through separate qualifiers for SEA and India to make itto the Skyesports SEA Championship Playoffs. They are as follows.
● GodSquad (Global Esports) - India
● Velocity Gaming - India
●Made in Thailand (MITH) - SEA
● Bleed Esports - SEA
Skyesports SEA Championship details & schedules 

To ensure an even playing field between the SEA and Indian teams, Skyesports will be flyingthe two Indian teams out to Bangkok, Thailand to compete in the Skyesports SEAChampionship Playoffs. They will be playing from a fully-equipped bootcamp. Bleed Esports andMITH, on the other hand, will play remotely.

Schedule Fans can catch the high-octane action on Skyesports' YouTube and Twitch channels in English,Hindi, and Thai. The four teams will be locking horns in a double-elimination bracket from Nov.23 to 25 to decide the champion. The bracket is as follows: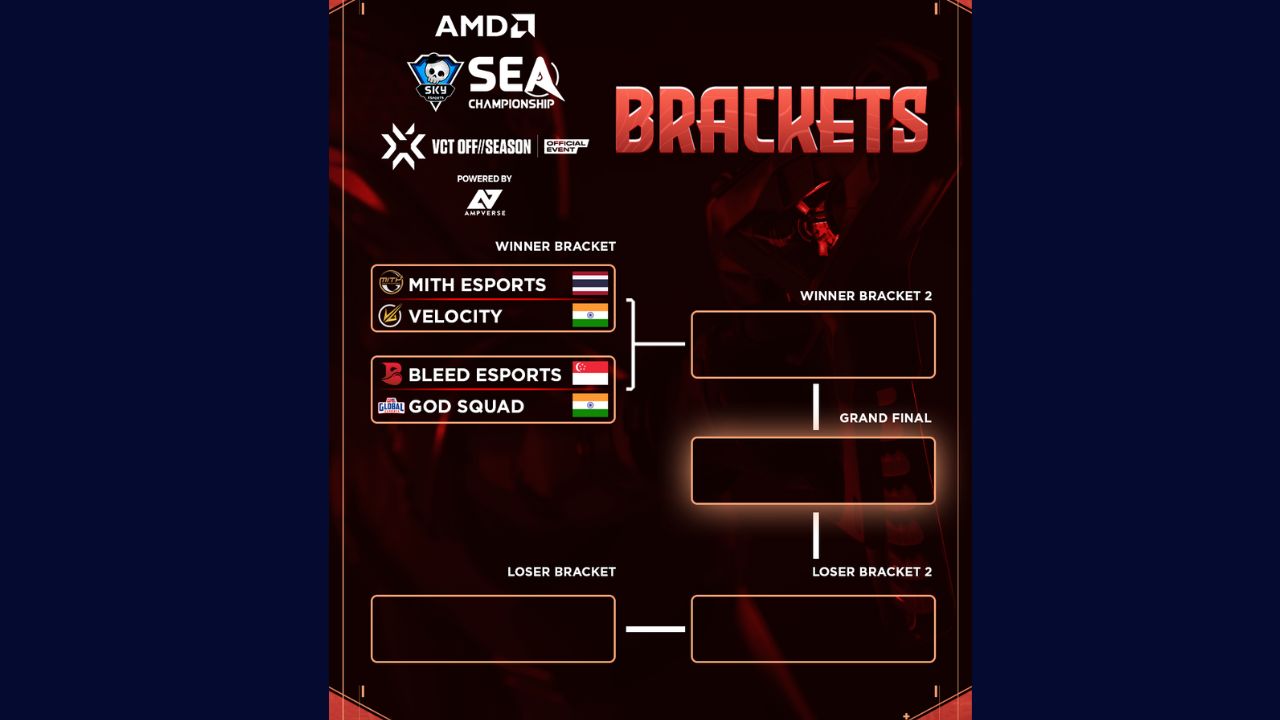 Skyesports will also be hosting the Skyesports SEA Championship Afterparty in Bangkokafter the event with Velocity Gaming, GodSquad, and MITH. Besides this, top Ampversecreators along with popular VALORANT personalities from India will be attending. Stay tuned toSkyesports' Instagram and Twitter handles and watch the livestream for more information aboutThe After party.

Commenting on the Skyesports SEA Championship - VALORANT, Shiva Nandy, the founderand CEO of Skyesports, said, "Our decision to fly Indian teams out to Thailand to eliminateping differences is true to our commitment to ensure top-notch and fair action for fans to enjoy.Teams from both regions will benefit immensely from the international exposure. The Afterpartyis an added glamor to this event offering a unique intersection of SEA and South Asian gamingstars as we look to host more cross-regional tournaments in the future."

Ashish Gupta, the Marketing Lead for India & South Asia at Riot Games, said, "As we headinto the OFF//SEASON, we expect to see lots of exciting new content and experimental formatsas tournament organizers take the reins and provide opportunities for new teams and stars toemerge. We are excited for the teams from South Asia and Southeast Asia to face off againstone another in the Skyesports SEA Championship. Fans will have an opportunity to spectateintense VALORANT games before the start of the VCT Pacific League in 2023."