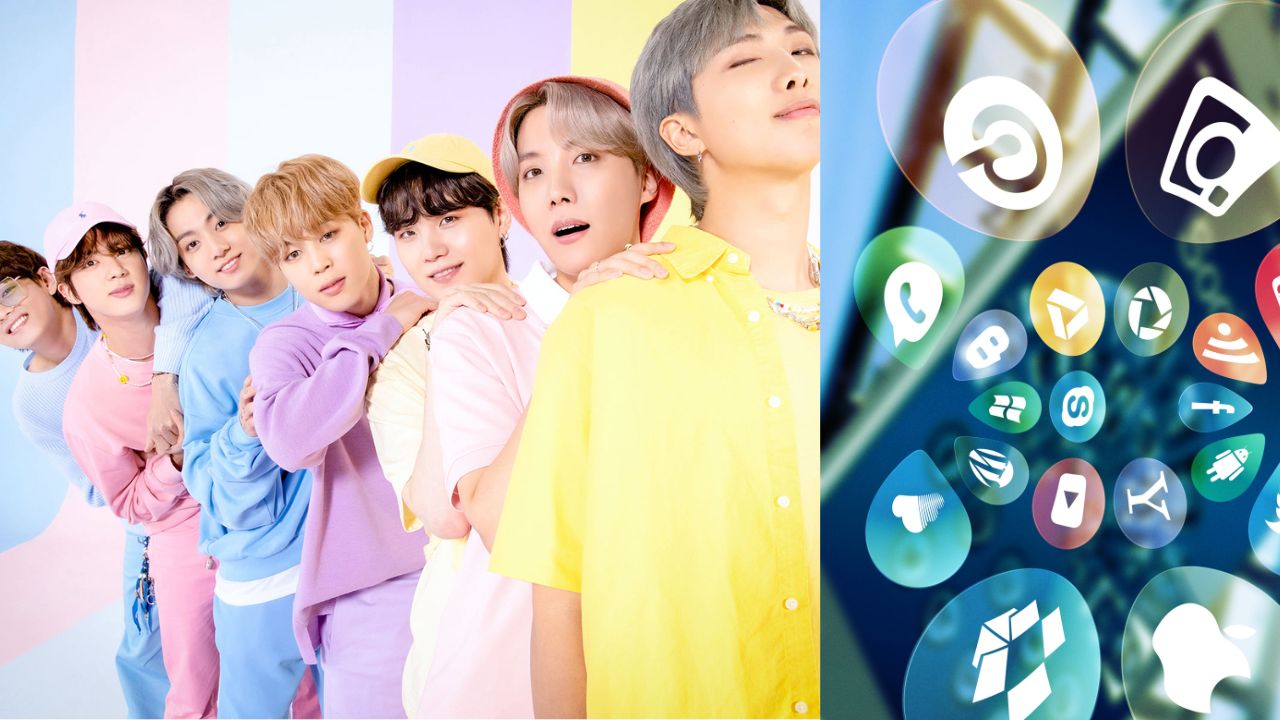 Let's take a moment to express our gratitude to all social networking sites for helping us stay in touch with our dear friends, family members, and followers. In the last ten years, the world has undergone a radical transformation that no one could have predicted. We are now surrounded by artificial intelligence. World Social Media Day is observed annually on June 30. The major goal of World Social Media Day is to educate people about how social media became a significant global communication tool.
Kings of trendsetter BTS
Talking about social media and not mentioning the trend setters would utterly be unfair. Ever since the South korean music sensation Bangtan Soneyondan rose to fame every now and then social media keeps buzzing with tonnes of contents based on them so let's find out which member would play what if they were a social media platform based on their collective personality.
If BTS members were social media platform
Whatsapp- jin, No one can match the Oldest member of BTS Kim Seokjin talking speed and Whatsapp's  typing speed. hey share the trait of acting as a pillar for everyone no matter what goes wrong. 
Twitter-  RM, who else besides the group's leader Kim Namjoon could be the best contender for Twitter. Both twitter and Namjoon has the mosts exy minds. When BTS members want to know the most recent developments, they go to RM. When we want the most recent information, we go to Twitter. 
Snapchat- Taehyung, you know why, we know why this goes unexplainable but still we would like to shed light. Only Taehyung and Snapchat have the ability to make the world fall for your beauty. The only difference is that Kim Taehyung is a whole snapchat in himself, while the actual snapchat still needs more filters to match the beauty standards of the world's most handsome man.
Instagram-Jungkook, Instagram is Gen Z, Jungkook is Gen Z. This is a heart to heart connection. Both golden Maknae and Instagram have the habit of influencing a large section of youth. Both work as the major distraction. For eg  we try to study we see Insta reel trends dancing in mind. Imagine ARMY trying to study, yes they see Jungkook flirting on Q/A 
Pinterest- Hobi, correct us if we are wrong but Jung Hoseok and pinterest both are the same. Both have set high fashion standards which everyone tries to replicate but fails because only they have the ability and of course looks.
Youtube- Jimin, Mochi and Youtube both are too dependable. We all need a friend like Jimin who can care, help and always have the solutions to our answer and since everyone cannot have such friends so god made Youtube for us.
Linkedin- Suga, silently judges all, too much dedicated and focused on career making. Both can be fun sometimes but, mostly they can be found silent.
On the work front all BTS members are currently embracing their solo career. Jungkook has already released his song with Charlie Puth 'Left and Right' and J-hope is next in the line. Members soon will  make a comeback as a group after being done with their albums to embark a new journey as new Bangtan.