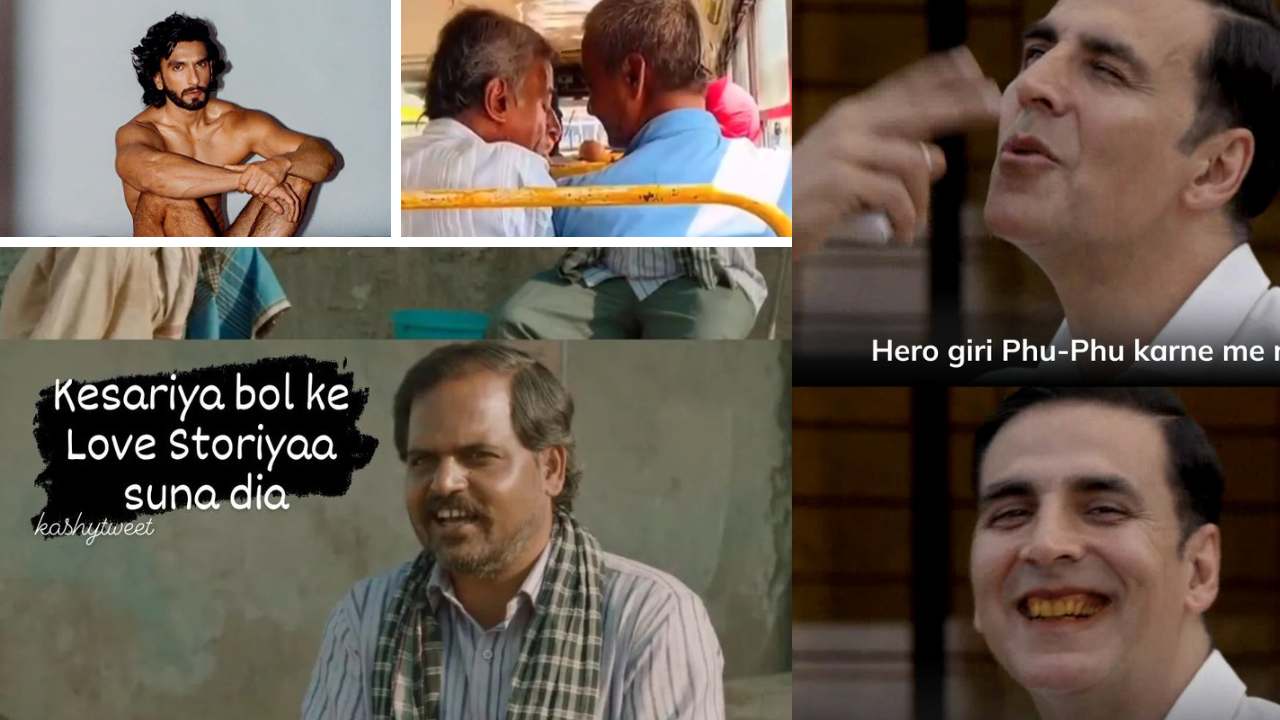 The year 2022 has come to a wrap and with this here is our 'meme stroiyaan' in your 'Are nahi jagah hai… are bahut Jagah hai' daily fun intake. Don't believe us? Here is the year 2022 rewind with your monthly trend which kept you scrolling through social media all night because ummmm!!! Online exams for rescue? Ohk sorry, now without wasting much of your time, check out the social media trend compilation of the year 2022. Here we go.
10 Social media viral trends of 2022
Social Media trends in January
Starting from What Corona, who Corona? To Dolo's brilliant marketing strategy and everyone dancing on Srivalli and Saami Saami, January went way too musical for us.
 

 

 

View this post on Instagram
February
From the debate between Online and Offline exam to Deepika Padukone raising oomph with Siddhant Chaturvedi in 'Gehraiyaan' taking over the 'Haan Doobey' trend on social media and Alia Bhatt's Gangubai recreation, February sailed smoothly for us.
March
March saw the release of the blockbuster chart shattering RRR which wowed the world with this the craze of Pan India films started hitting the Hindi belt and Bollywood??? It hurts to talk. Well, what hurts more was to see the Will Smith-Chris Rock slapping incident during the 94th Academy awards but it seemed like our memers had different plans. Meanwhile 'Lawa Chupawa Tenu Bhulava Koi Menu Na Roke'
April, May, June, July
These 4 months passed at a rocket speed spinning between 'Bolo Zubaan Kesari' Akshay Kumar invited meme frenzy on social media with his Tobacco ad, KGF 2 aka Yash Bhai took the internet by storm shaking Bollywood to it's core, well, it hurts again!!! Morevore Ranveer Singh nude photoshoot made us forget everything because too much was to be focused. Right?
Then came our Sologamy girl Kshama Bindu who took the self love to a whole different level meanwhile Lalit Modi proved, age is just a no. and while the internet still remained in shock 'Love storiyaan' entered with a bang and yes, that's when we knew it's unstoppable. 
August 
Har Ghar Tiranga storm swept India, Uravshi Rautela suddenly brought the fans of entertainment and sports to the same page. And while both Urvashi and Rishabh were busy deciding what relationship they share, Are nahi jagah hai…Are bahut jagah hai became the meme anthem of the month. 
 

 

 

View this post on Instagram
September- October
Kohli's heart winning century to Neha Kakkar- Falguni Pathak's 'Chudi hai Khankai' we were about to settle when Knock Knock!!  Shiva, Shiva, Shivaaaaaaa entered the chat. Well, Brahmastra ended on a good note and Bollywood finally took a relief. But, what's this chaos? Oh It's Elon Musk taking over Twitter making people go crazy not sure if it's ever going to settle. 
November- December 
Juggling between Crypto dip and inflation hit, we have reached the last of the year while mumbling 'Balam thanedaar, chalawe jipsy' can't help because it's so addictive. Well, Patli Kamariya partially shared the crown but it seems like Besharam Rang will show more colors in the upcoming year.