Sonakshi Sinha's viral engagement pics truth debunked; Flaunts diamond engagement ring in the posts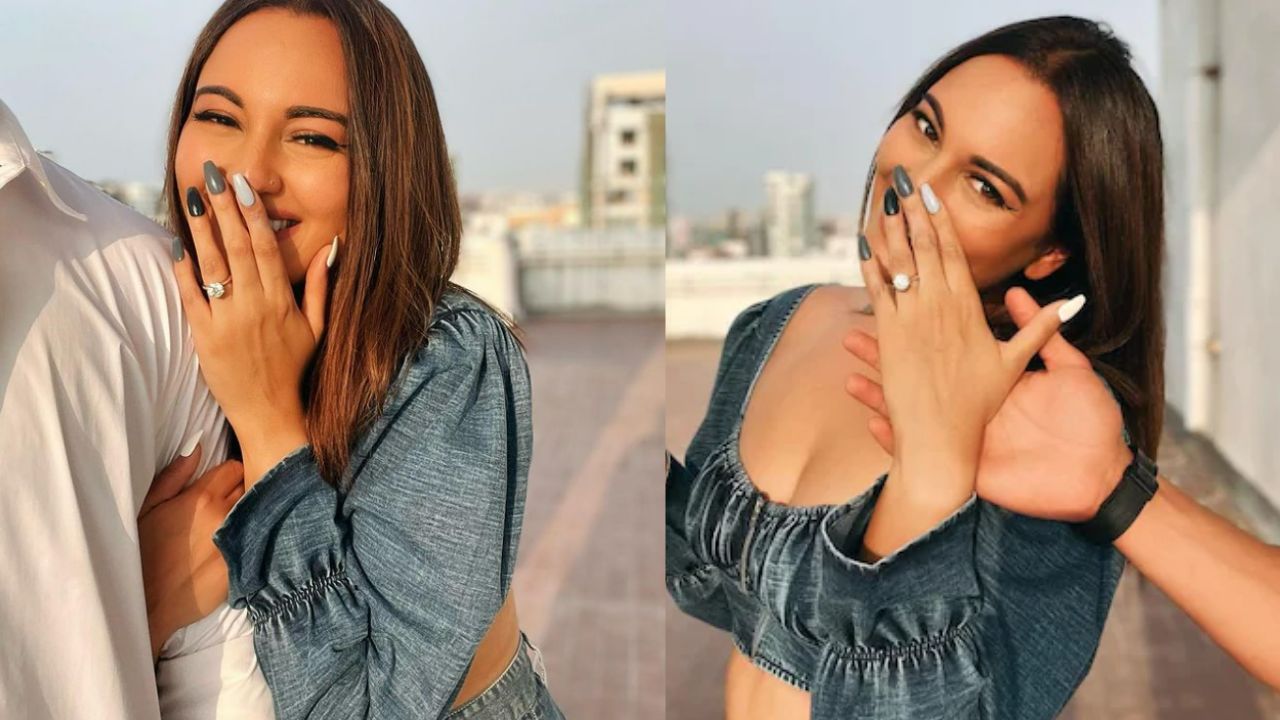 Sonakshi Sinha's engagement news has caught internet attention, moments after the Dabangg actress posted a series of her pics flaunting a diamond engagement ring on her finger fans went crazy about the sudden development and kept wondering who the guy is. From the past few days Sona has constantly been headlining the news with her rumored boyfriend Zaheer Iqbal so is he the mystery man in the pic the actress is clinging on to or what is truth behind those engagement pics.
Sonakshi Sinha got engaged?
Bollywood's superstar Shatrughan Sinha's daughter Sonakshi Sinha took to the internet with storm after posing and flaunting in a glittery expensive diamond ring dropping hints about her getting as the caption read so. While sharing the pic she wrote "BIG day for me!!! One of my biggest dreams is coming truuuue… and I can't wait to share it with YOUUUU Can't believe it was SO EZI!!!! ❤️❤️❤️

Is Sonakshi Sinha reneged to Zaheer Iqbal?
No, Sonakshi is not reneged as per the reports of India today the engagement pics dropped by the actress on her Instagram is just for promotional activities. Although there is a higher chance of an actress getting hitched in coming days but for now the sudden transformation hints towards a brand endorsement.
Sonakshi Sinha & Zaheer Iqbal
Even though Sonakshi Sinha has not revealed the name of her partner, speculation regarding her and r Zaheer Iqbal's relationship has been rampant in recent days. However, neither of them ever confirmed their relationship. In an interview Sona said "Even though Sonakshi Sinha has not revealed the name of her partner, speculation regarding her and r Zaheer Iqbal's relationship has been rampant in recent days. However, neither of them ever confirmed their relationship."