Sonu Sood Instagram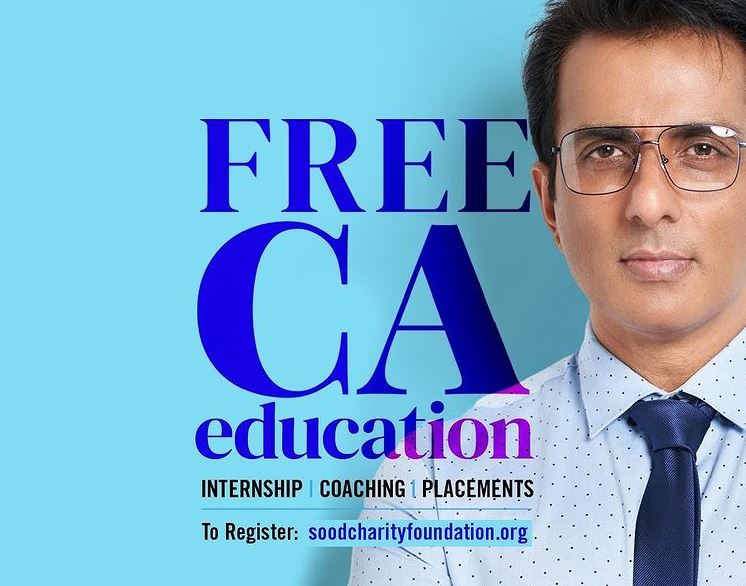 Sonu Sood Free CA Education: Seems like, Sonu Sood is determined to help the younger generation of the country for education in all possible ways. After helping people in covid time, and initiation IAS scholarship, Sonu Sood's 'SOOD CHARITY FOUNDATION' is back with a new initiative, 'Free CA Education'. 
Sonu Sood 'Free CA Education'
With this new initiative under the 'Sood Charity Foundation' Sonu Sood will be helping the CA aspiring students to get internship opportunities, coaching and placements. To register for the same, one has to go to soodcharityfoundation.org
 

 

 

View this post on Instagram
Registration for FREE CA EDUCATION
If you want to register for Sonu Sood's Free CA Education follow these steps. 
On the landing page, you'll see the highlighted CA Education banner. Click on Register or scan the given BarCode. 

Click on the Registration Form.

Fill in all the details carefully and double-check. Click submit once you are done.
Note: Due to high traffic on website, you may face problems in opening the Sood Charity Foundation website.