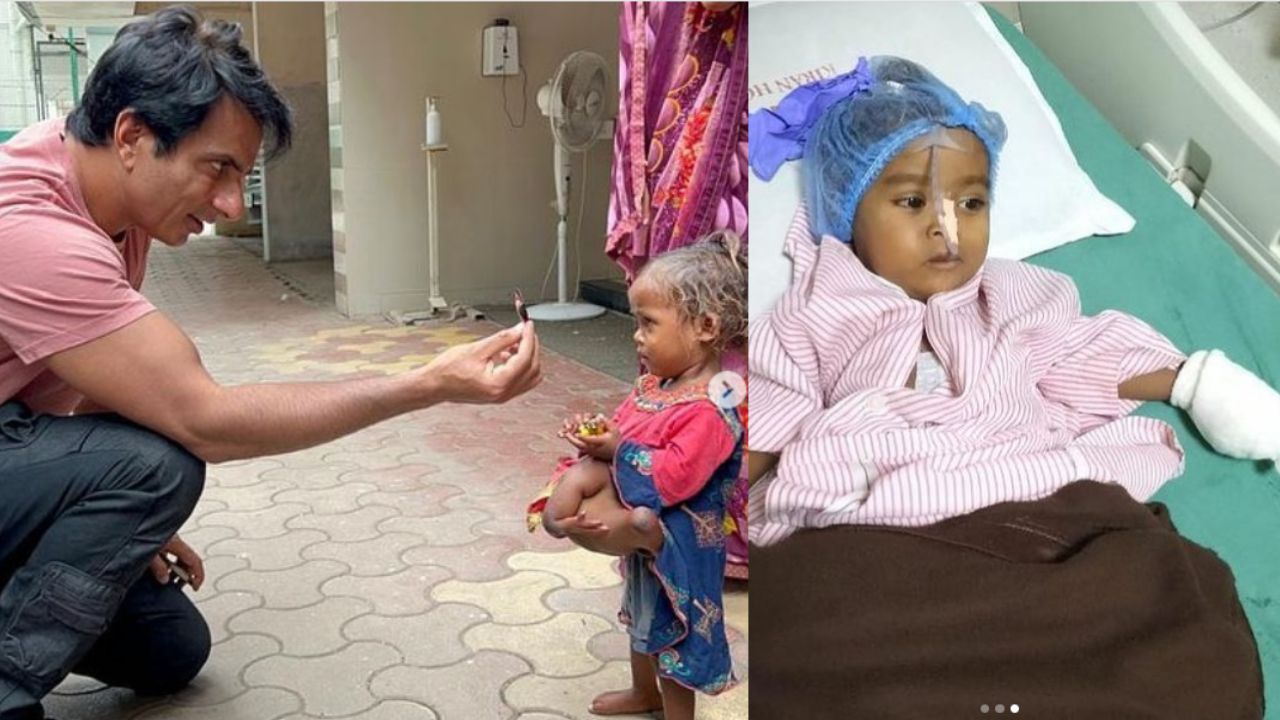 Sonu Sood may have played a lot of antagonists in Bollywood but in real life he is the actual protagonist who not only helped thousands of people during the adverse time of the pandemic but is still running various organizations and providing self services to those in need. Recently a little girl from Bihar named Chaumukhi Kumari who was born with 4 legs got a new life all thanks to Sonu for helping the family undergo the expensive surgery. On Thursday, Sonu shared photos of Chaumukhi with his fans, revealing that Chaumukhi is out of the surgery now.
Sonu Sood helps a Bihar girl born with 4 legs
Sonu has been constantly trending on Twitter after fans spotted out how the actor went all the way to save the precious life of a baby girl. Sonu Sood stated on his official Instagram account on Thursday night that a girl named Chahumukhi was born with four extra hands and legs. Mentioning that his journey with the child was successful, he dropped before and after pictures of Chaumukhi. While her parents lacked the financial means to pay for her treatment, the actor stepped in to assist them. He paid for the entire procedure of surgery and informed everyone that her surgery had gone well. Fans are now hailing him as the best human on the earth.
Sonu wrote "मेरा और चौमुखी कुमारी का सफ़र कामयाब रहा ❤️🙏Chaumukhi was born with four legs and four hands in a small village in bihar. Now she's ready to go back to her home after a successful surgery.' Check out
 

 

 

View this post on Instagram
Sonu Sood upcoming films
Sonu Sood was recently featured in the film Samrat Prithviraj. Akshay Kumar, Sanjay Dutt, and Manushi Chhillar also starred in the film. 'Fateh,' , Kisaan, and more films are among his planned releases this year. In addition, Sonu Sood established the Sood Charity Foundation. He has set a mission to help people all throughout the country, which has led him to develop a range of services to help people in any way he can. There are multiple campaigns launched under his organization. Check out details