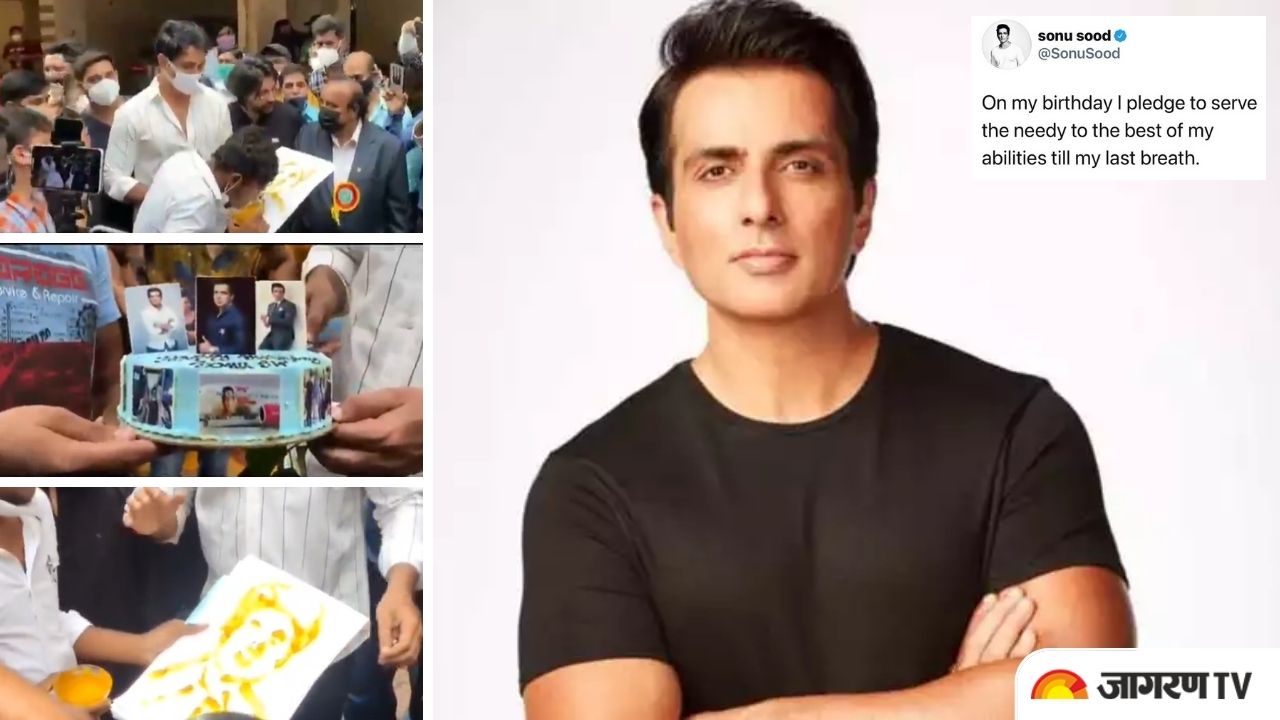 Bollywood actor Sonu Sood celebrated his 48th birthday on Friday (July 30). The on-screen villain who became the real-life hero got birthday wishes and blessings from around the country. Sood got a lot of mails and people even reached at his house in Mumbai to wish him on his birthday. Feeling 'humbled' from all the love and blessing Sonu Sood wrote on Instagram, " Humbled❤ Thank you so much to everyone who came all the way from different parts of the country to wish me on my birthday. Really grateful for all the love and blessings."
Fans gather around Sonu Sood House on Birthday
In the video posted by Sonu Sood, people are seen crowding outside his house to wish him and see a glance of the actor. People from around the different places of the country thanked Sood for his help during the pandemic and called him the messiah. From cakes to special gifts people brought everything for him. 
One fan even drew a portrait of the actor using his tongue. Sonu Sood met him in person and other fans and thanked him for their blessings. 
Sonu Sood Massih for people in Covid-19 Pandemic
Significantly, since last year, Sonu Sood has come forward to help people struggling during covid-19 pandemic. He and his foundation helped the people with medical supplies and even started the initiative to provide free education for IAS and CA aspirants. Sood has emerged as a real-life hero for many people.