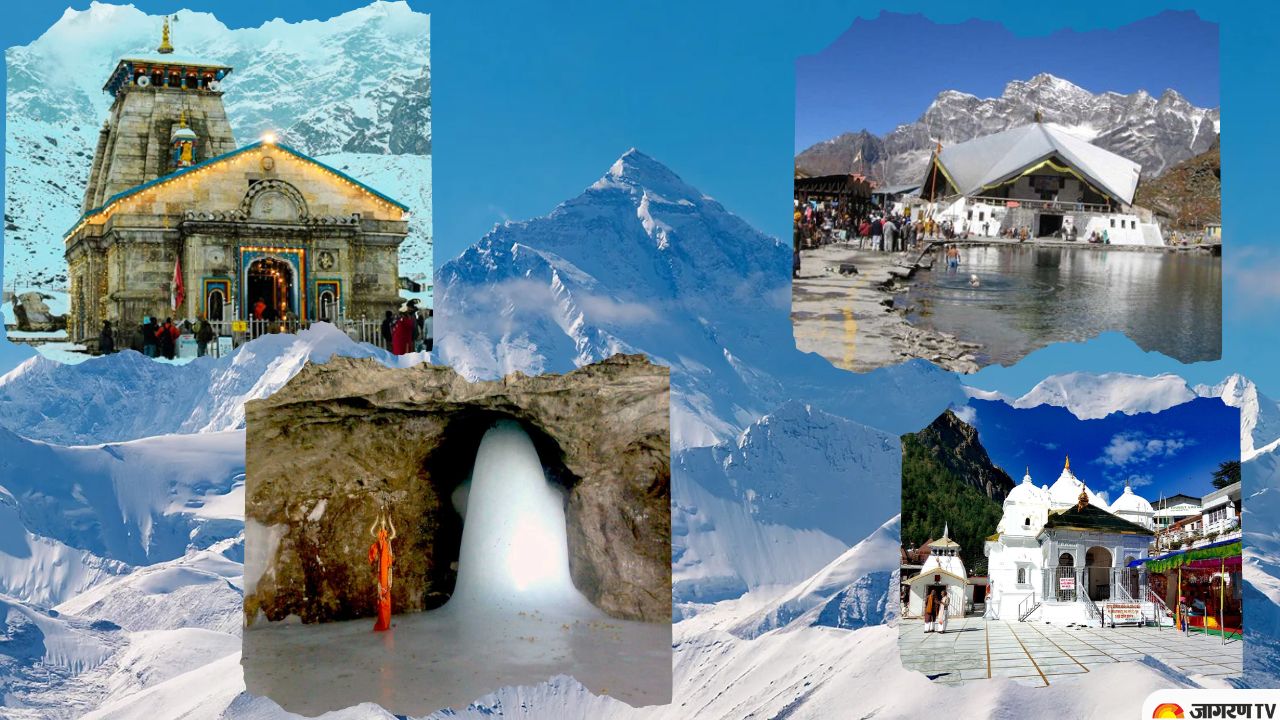 India is famous for many marvellous religious places. From Vaishno Devi to Hemkund Sahib, many splendid religious locations can be explored by tourists. As India is so rich in diverse cultures and traditions, a traveller can take a lot by visiting these places. Our mountains encompass various pilgrimage sites. Check out some of the most famous religious places in the mountains of India 

Top 10 Most Famous Spiritual Places in Mountains of India


Devprayag- Devprayag is a city in Tehri Garhwal district in the state of Uttarakhand, India . It is one of the Panch Prayag and here the Alaknanda River meets the Bhagirathi River. Beyond this confluence, this combined river is called the Ganges. It is an important Hindu pilgrimage from a religious point of view. 
Yamunotri Temple- The temple is dedicated to Goddess Yamuna and has a black marble idol of the goddess. Yamunotri Temple is situated in the western region of Garhwal Himalayas. 
Vaishno Devi Temple, Jammu Kashmir- The Vaishno Devi Temple, also known as the Shri Mata Vaishno Devi Temple and the Vaishno Devi Bhavan, is a well-known and highly esteemed Hindu temple devoted to the goddess Vaishno Devi. It is situated in the Indian union territory of Jammu & Kashmir's Katra, Reasi, on the Trikuta Hills' slopes.
Amarnath Cave, Jammu & Kashmir- Amarnath Temple is a Hindu shrine located in Anantnag district of the Jammu and Kashmir, India. The Lidder Valley cave is bordered by glaciers, snow-capped mountains, and is mostly always covered in snow, with the exception of a brief window during the summer when it is accessible to pilgrims.
Rishikesh, Uttarakhand- Hindus travel here as pilgrims, and it is a town where ancient saints and sages meditated in search of higher knowledge. It is located on the right bank of the Ganges River. It is a city close to Dehradun in the Uttarakhand state of India.
Hemkund Sahib, Uttarakhand- Known locally as Gurudwara Shri Hemkund Sahib Ji, Hemkund Sahib (sometimes written Hemkunt) is a Sikh place of worship and pilgrimage site in Chamoli district, Uttarakhand, India.
Badrinath Dham, Uttarakhand- In the Indian state of Uttarakhand's Chamoli district is the town and nagar panchayat of Badrinath. It is one of the four Hindu holy places in India's Char Dham pilgrimage and a stop on the Chota Char Dham pilgrimage route. The Badrinath Temple is where it derives its name.
Kedarnath- The Kedarnath Temple is the main attraction of the town and Nagar Panchayat of Kedarnath, which is located in the Rudraprayag district of Uttarakhand, India. The distance to Rudraprayag, the district's administrative centre, is about 86 kilometres. The fourth and farthest away of the four Chota Char Dham pilgrimage locations is Kedarnath. The Himalayas are where it is located.
Joshimath- It is home to one of the four cardinal pīthas established by Adi Shankara. It is situated in the Chamoli district of Uttarakhand. 
Gangotri- The town is 3,100 metres above sea level and situated on the Greater Himalayan Range (10,200 ft). A well-known Hindu myth states that Goddess Ganga arrived here when Lord Shiva let the great river flow from his hair.