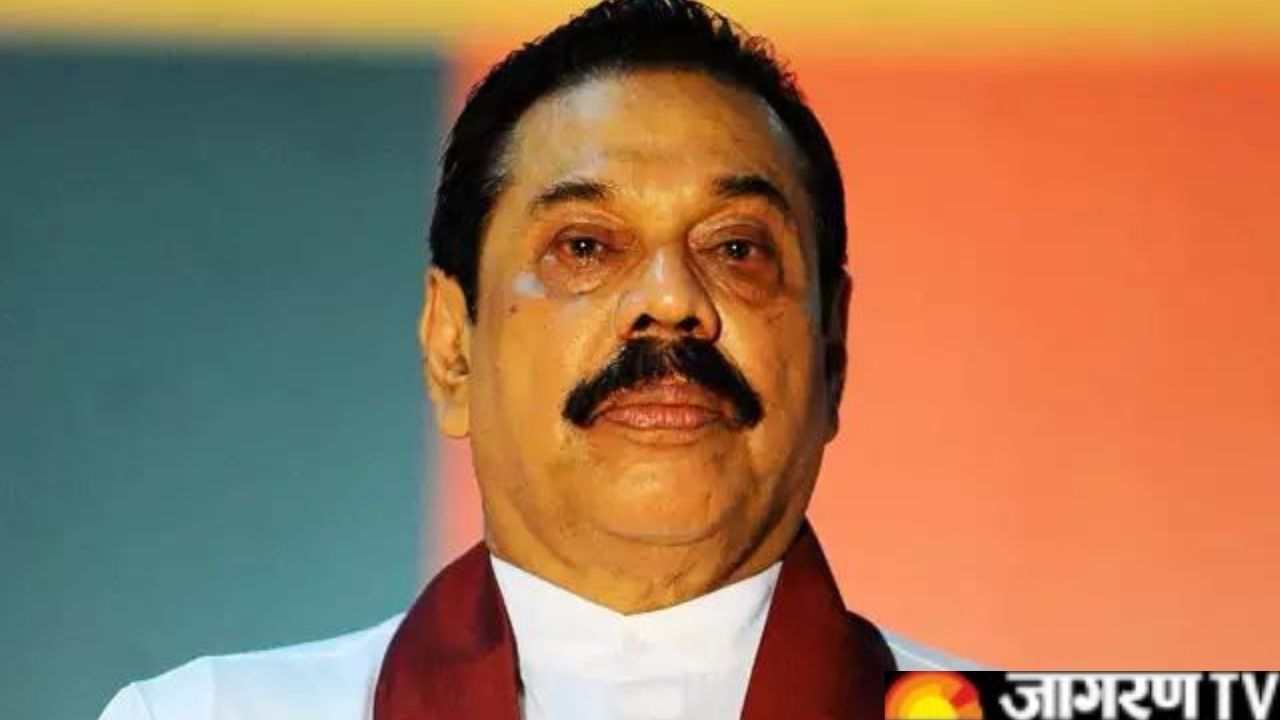 Prime Minister Mahinda Rajapaksa has resigned from his post amid the biggest economic crisis in Sri Lanka. This is the biggest economic crisis in Sri Lanka since independence. The letter of his resignation has been submitted to the President by Health Minister Professor Channa Jayasumana. He has resigned after a long struggle, despite several times his brother and President Gotabaya Rajapaksa has asked him to step down. 
President Gotabaya Rajapaksa had asked him to step down in a meeting on the economic situation in Sri Lanka. He had said that he should resign from his post amid the ongoing political crisis in the country. Now that the Prime Minister has resigned, President Rajapaksa is expected to invite all the political parties in Parliament to form an all-party Cabinet.
People on the verge of starvation
The economic situation in Sri Lanka has become so bad that people are on the verge of starvation. The prices of food items are skyrocketing. People have taken to the streets against the government. Labor and business organizations have gone on strike against the government. Last week, students tried to enter the Sri Lankan parliament against the government.
To stop them, the police had to use tear gas and water cannons. There is tremendous anger and resentment against the government among the people. People are demanding the resignation of both the Prime Minister and the President.
Reason for the crisis and Curfew
The crisis arose mainly because of the shortage of foreign exchange which means that the country is unable to pay for the imports of staple food items and fuels. Thousands of protesters have been on the streets across Sri Lanka since April 9, as the government has run out of funds for imports. The prices of essential food items are skyrocketing.
This curfew was imposed on Monday after clashes between supporters and opponents of the government. The protesters were demanding the resignation of President Gotabaya Rajapakshe. At least 20 have been injured in these clashes. AFP quoted officials as saying that Rajapaksa's supporters attacked unarmed demonstrators sitting outside the presidential palace on April 9 with sticks and sticks.
Mahindra asks people to show restraint
Mahinda said in one, "When emotions are running high in #lka, I urge our general public to exercise restraint and remember that violence only breeds violence. The economic crisis in which we need an economic solution, which this administration is committed to solving." Tweet.
Responding to Mahinda's tweet, former Sri Lankan cricketer Kumar Sangakkara said, "The violence was perpetrated only by your 'supporters' - goons and thugs, who came to your office before attacking the peaceful protesters." Sri Lanka has been plunged into weeks of economic crisis stemming from a foreign exchange crunch, which has cut essential supplies such as fuel, food and medicines.