A handful of almonds before a meal can be beneficial for prediabetes and obesity; Know what study says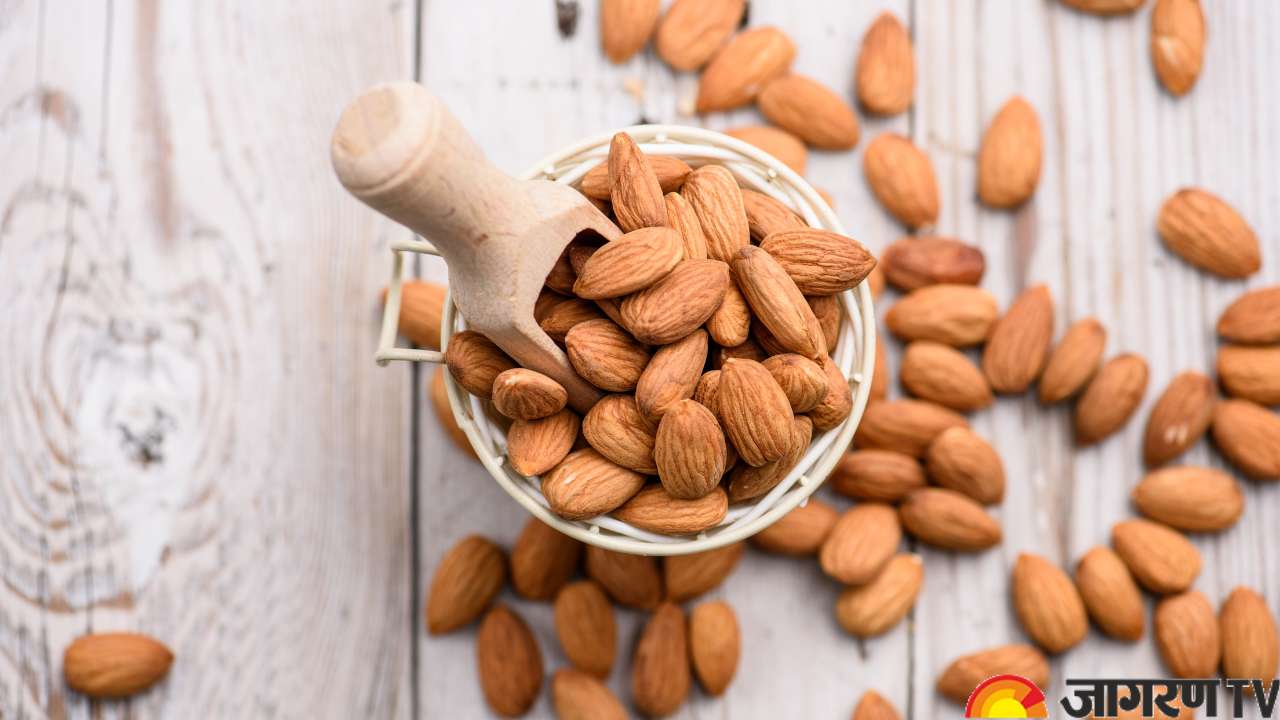 Majority of us usually begin our days with a handful of soaked almonds. Almonds are high in protein, antioxidants, and important elements like vitamin E, magnesium, calcium, and potassium. Almonds are beneficial for a variety of health conditions, including the eyes, the heart, the digestive system, and immunity. 
In addition to the advantages, two recent studies have discovered that consuming almonds before meals may help manage blood sugar levels in Indians with prediabetes and obesity.
Benefits of Almonds for prediabetes and obese Indians
The study included people who had pre-diabetes and were between the ages of 18 and 60. At the Fortis-C-DOC Centre of Excellence for Diabetes, Metabolic Disorders, and Endocrinology in New Delhi, scientists examined the data from 60 healthy adults who had 20 grams of almonds 30 minutes before breakfast, lunch, and dinner over the course of the study. It was discovered that those who consumed almonds had better glucose regulation.
The first trial, which lasted three days, was published in the European Journal of Clinical Nutrition. According to the study, almonds improved blood sugar control in Asian Indians with prediabetes and overweight/obesity. The second study, which lasted three months, was published in the journal Clinical Nutrition ESPEN, reversing prediabetes, or glucose intolerance, to normal blood sugar levels in nearly one-quarter (23.3%) of those studied.
What does the study say?
Measures used in the study included body weight, waist, hip, and arm circumference measurements, skinfold measurements at common body sites, and estimates of body fat. Insulin, blood sugar, hemoglobin A1c, C-peptide, glucagon, proinsulin, high sensitivity C-reactive protein, tumor necrosis factor-alpha, and lipids were among the biochemical indicators measured.
"In both studies, 60 people ate 20 g (0.7 oz) of almonds, around a small handful, 30 minutes before breakfast, lunch, and dinner throughout the study durations. Researchers expressed their enthusiasm for these almond studies and the first-of-its-kind statistically significant reduction in measures of prediabetes by calling the reversal of prediabetes through diet "the holy grail of medicine." Better glucose control over time through dietary strategies like including almonds could help stave off diabetes progression. Nearly 70% of individuals with prediabetes will develop diabetes within their lifetime."
Expert advice
Lead author Dr. Anoop Misra, Professor and Chairman, Fortis-C-DOC Centre of Excellence for Diabetes, Metabolic Diseases, and Endocrinology (New Delhi) said, "Results from our studies indicate almonds might be a key differentiator in helping regulate blood glucose levels as part of a dietary strategy. These results showcase that the simple addition of a small portion of almonds before each meal can quickly and drastically improve glycemic control in Asian Indians in India with prediabetes in just three days. Eating 20 g of almonds 30 minutes before an oral glucose load showed a significant decrease in blood sugar and hormones. Almonds' nutritional makeup of fiber, monounsaturated fats, zinc, and magnesium work together to help provide better glycemic control and reduce hunger."