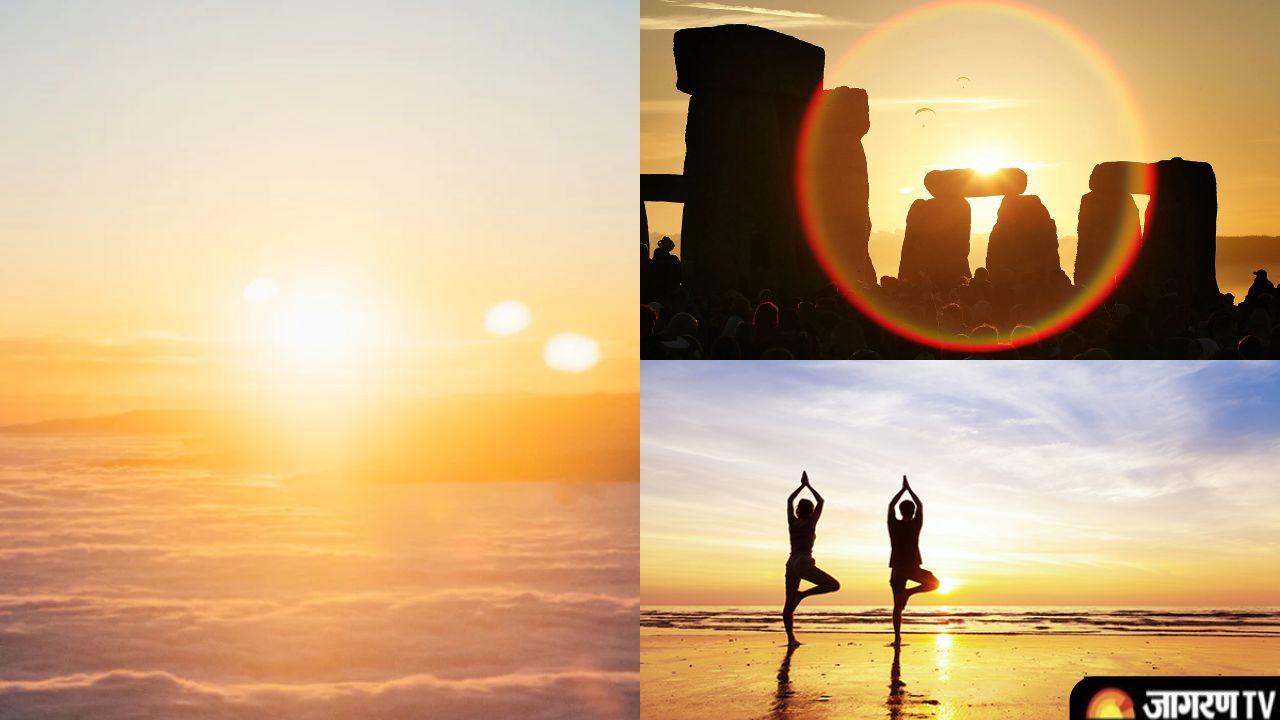 What Is Summer Solstice?
Summer Solstice Meaning: Our planet's orbit reaches the point where the North Pole is most inclined toward the Sun at this time, which is precisely over the Tropic of Cancer. The days leading up to the solstice have the longest daylight of the year since the sun is at its farthest north in the sky.
Summer Solstice 2022: Date and Occurrence in India
The summer solstice, commonly known as the longest day of the year, will occur on June 21 all over the world and will cause longer days in the northern hemisphere.
On Tuesday, the summer solstice will occur at 5:14 a.m. EDT (2.44 p.m. IST) in the Northern Hemisphere (June 21).
Why is summer solstice the longest day? 
The North Pole of the Earth will tilt closest to the Sun, making it seem at its highest point in the sky this year. This event happens when the Sun is its furthest away from the equator, which makes it the longest day of the year. 
Summer Solstice Traditions, Celebrations and Festivals
Sunrise at Stonehenge, Wiltshire, England: It is visited by Druids to commemorate Alban Hefin, the Druid name for the Summer Solstice. Druidry is a spiritual or religious belief centred on mother earth, worshipping and synchronising with nature.

International Yoga Day is celebrated all around the world. Yoga teacher Nicole Harley says, "Every solstice is about honoring the cycle of life," she explains. "The Summer Solstice often lands during the longest days of the year, it's about celebrating the power of the light before we start moving towards darkness."

Midsummer Festival, Sweden

Summer Solstice Indigenous Festival, Ottawa, Canada

Solstice Bonfires, Austria

Midnight Sun Festival, Fairbanks, Alaska

Secret Solstice, Iceland

Mayan Solstice, Guatemala

Celebrating Yin Forces, China
Difference Between The Summer And Winter Solstice
Summer Solstice
Summer solstice occurs on 21st June in the Northern hemisphere.

Northern Hemisphere faces more heat and light.

Summer season is there in the northern hemisphere.

As a result, days are longer and nights are shorter.

Reverse phenomena are seen in the Southern Hemisphere.
Winter Solstice
Winter solstice occurs on 22nd December in Northern hemisphere.

Less heat and light in the northern hemisphere.

Winter season is there in northern hemisphere.

Days are shorter and nights are longer.

Reverse phenomena are seen in the Southern Hemisphere.