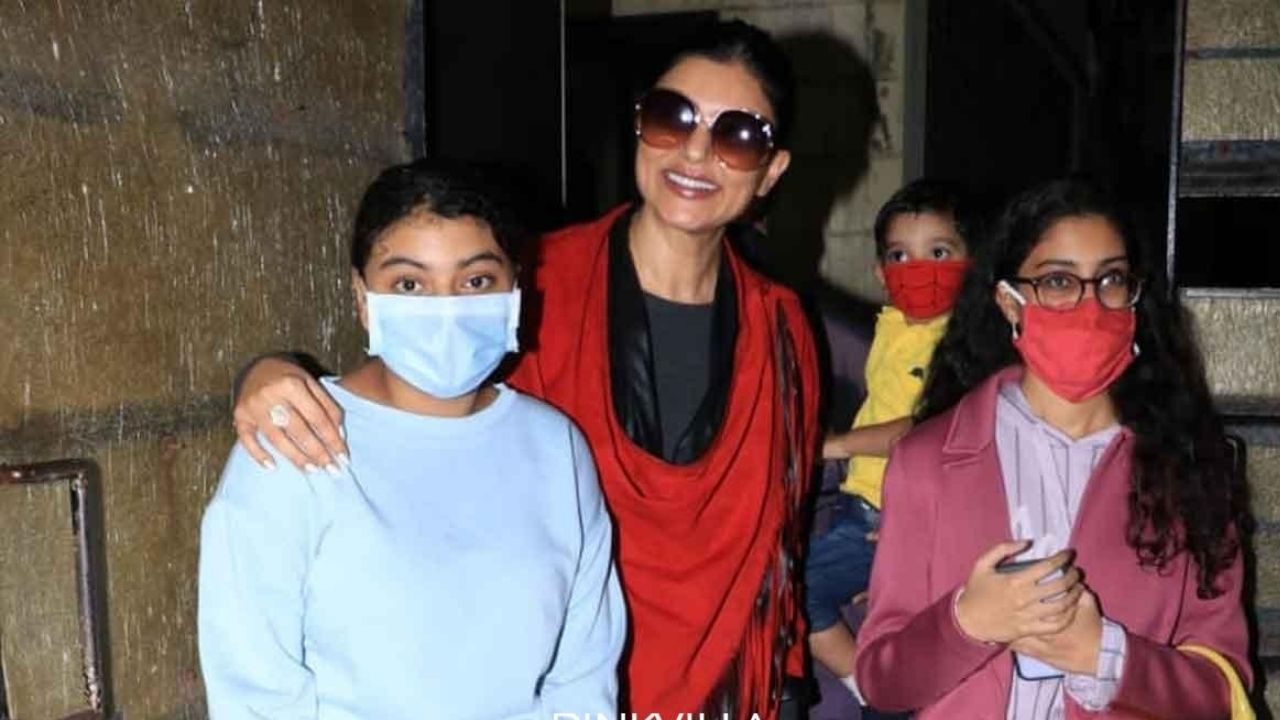 The Actor and former Miss Universe Sushmita Sen is known for her generosity, Kindheartedness and benevolence. The actress has two adopted daughters named Renee Sen (22) and Alisah Sen (17).The actress recently appeared in Bandra, Mumbai. On Wednesday, a video of Sushmita went viral where she was spotted with her daughters and Godson.
Sushmita Sen posed with her Godson
In the video that went viral, Sushmita can be heard saying, "Come, my godson also come." She later posed with her family including her son and greeted the paparazzi.Sushmita was appreciated and loved for this by her fans. Tweets and comments took an uphill road, one fan of Sush said, "Hats off to this angel in those children's lives." Another fan called convery his respect for the former Miss Universe Sushmita Sen as he wrote, "This woman is on a whole different level! So much love and respect for her. Hard to find people so down to earth like her in today's world!" Another fan sees this as an inspiration as he wrote, "Mashallah everyone should take her as inspiration and should adopt orphan children. Beautiful soul." 
Sushmita's first daughter Renee Sen
Renee, who was adopted by Sushmita in 2000, was asked by a fan on her social media, "Do you know who is your real mother? Just want to know. Sus mam is fab we all know." To this, Renee described her feelings for her mother very beautifully and wrote, "I am born to my mother's heart. This is as real as it gets." 
Sushmita Sen's Romantic Life
Sushmita recently broke up with her last boyfriend Rohman Shawl. It was a peaceful breakup and she announced it on her instagram in December. This is her instagram post: