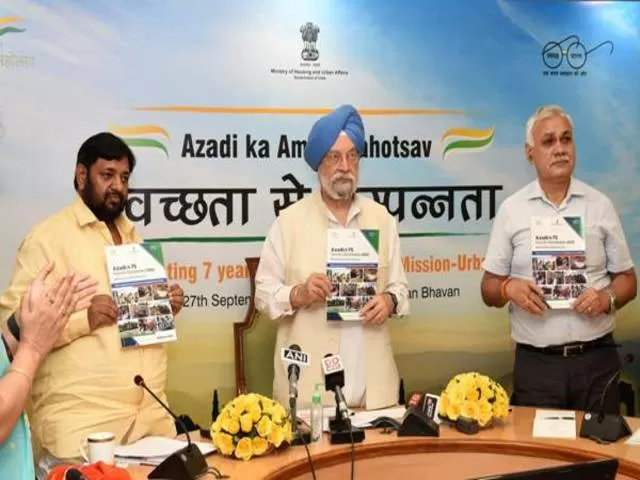 Swachh Survekshan 2022:
Union Housing and Urban Affairs Minister Hardeep Singh Puri on Monday launched the seventh edition of the annual cleanliness survey 'Swachh Survekshan-2022'.
What is Swachh Survekshan 2022?
Swachh Survekshan 2002 is the 7th consecutive annual edition of the world's largest urban cleanliness survey Swachh Bharat Mission -Urban (SBM-U).
Under this survey, for the first time, the ranking of districts will be done. At the event, Puri said that the Swachh Bharat Mission is an important and transformational program of the country, which has achieved success due to the participation of all the stakeholders at the grassroots level. 
"Prime Minister Narendra Modi, through his leadership, has made Mahatma Gandhi's vision a reality by converting it into a mass movement. The road to success was not easy but today we have not only achieved the goal of Open Defecation Free (ODF) but also achieved success in solid waste management, " the minister said. 
Hardeep Singh Puri said that crores of Indian citizens are associated with the movement and it is getting stronger. The Prime Minister will launch Swachh Bharat Mission (SBM) 2.0 and Atal Mission for Renewal and Urban Transformation (AMRUT) 2.0 on 1st October. The ministry said that to carry out this ambitious campaign smoothly, the number of analysts deployed for evaluation in 'Swachh Survekshan 2022' will more than double last year.
Swachh Survekshan 2022 motive:
In a statement, the ministry said this year's survey will create a level playing field for smaller cities by introducing two categories of the population under 15,000 and 15,000-25,000. According to the ministry, the scope of the survey has now been increased to include 100% of the wards for sampling, as against 40% in previous years.