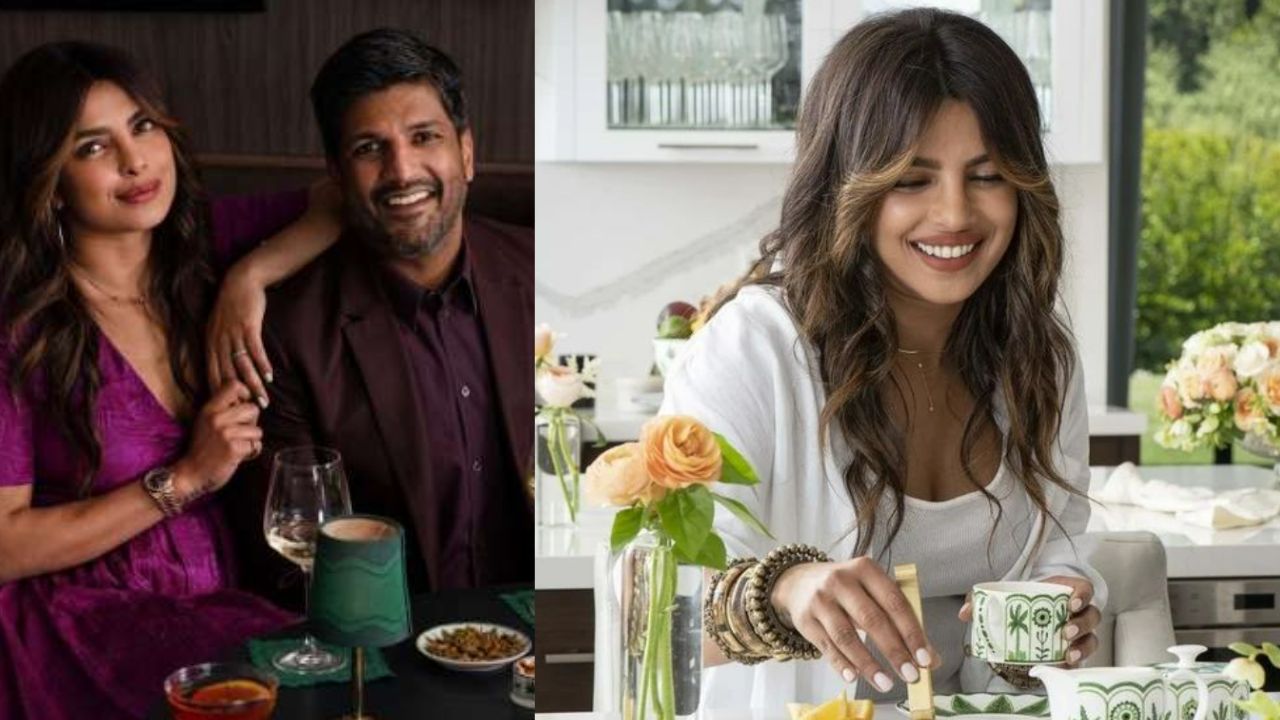 With her films, businesses, volunteering for Unicef, etc. Priyanka Chopra has done everything in her power to uphold India's honour.  Priyanka has always highlighted the rich culture and tradition of India in the majority of her initiatives. Following the introduction of the Indian restaurant chain SONA in the United States, Sona Home, a brand of home décor, was introduced in New York City by the Desi girl, who wanted to display the essence of Indian flavor in America.
Priyanka Chopra homeware brand slammed for being ridiculously expensive 
The actress posted an update to her Instagram account informing her followers of the news a few days back.  The Citadel actress  spoke about her efforts to incorporate some elements of her Indian heritage into American families. In the video, she and Sona Home co-founder Maneesh Goyal displayed the items from their introductory line. There are reportedly two groups of items: the Panna Collection and the Sultan's Garden.
Priyanka Chopra homeware brand stuffs price
The pricey and exorbitantly priced basic items in SONA homeware have come under criticism from many desi Reddit users who rushed to Pecee's new website because it promised so many of the perfections and hues of India. For eg. a Panna circular tablecloth costs $398, which is equivalent to about 30.5K Indian rupees. One dinner plate, one service bowl, and one teacup from the Sultan's Garden collection each cost Rs 4,733, Rs 7,732, and Rs 5,365, respectively.
Priyanka Chopra introduces new homeware line Sona Homes
Priyanka while introducing Sona Homes said "Indian culture is known for its hospitality, it's all about community and bringing people together...and for me that is the ethos of SONA HOME. From our table to yours, we hope that you experience our same love for hosting, community, family, and culture in your home. 🤍"
 

 

 

View this post on Instagram
Priyanka Chopra upcoming films
Priyanka Chopra just finished filming her Russo brothers' Citadel, which will premiere on Amazon Prime later this year. Alongside Alia Bhatt and Katrina Kaif, Priyanka will soon appear in Farhan Akhtar's excel entertainment drama Jee Le Jara.