Tanishq Mother's day viral ad is winning over the internet; Repositions motherhood in relation to leadership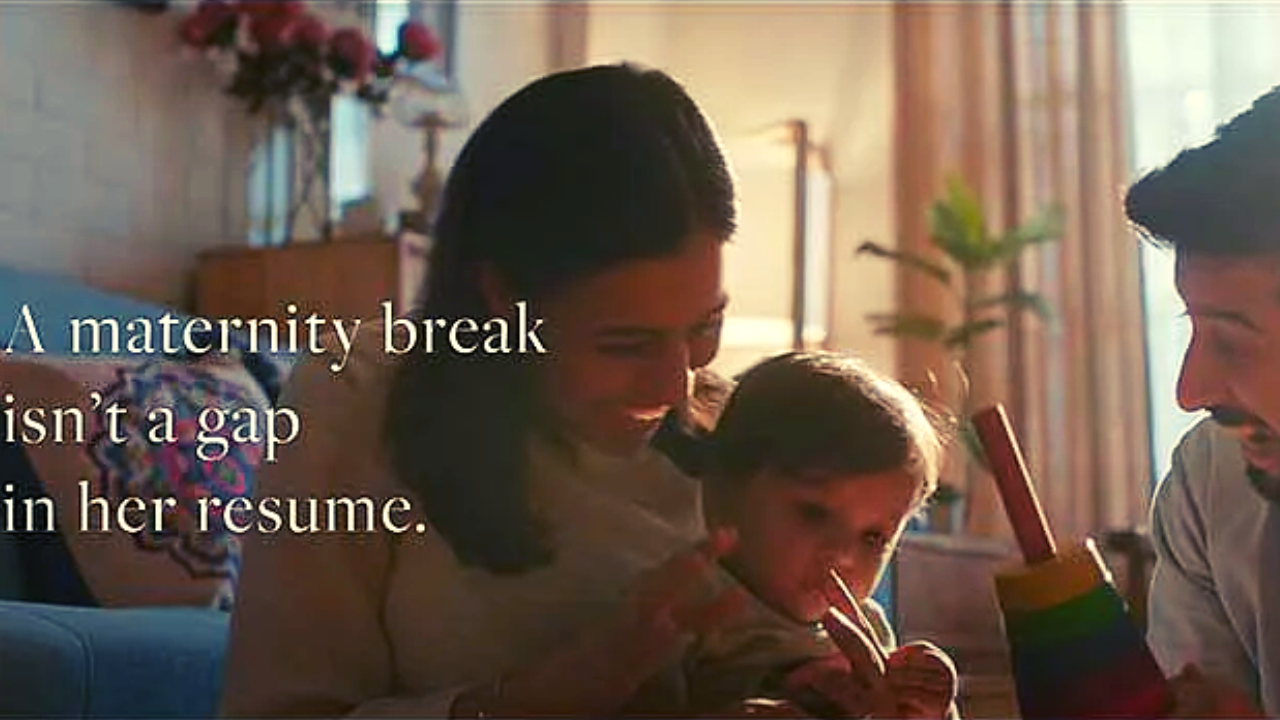 Tanishq is on it's level best advertisement and we cannot agree enough. This happened on Mother's Day 2022, when the entire world took a moment to appreciate the love, care, and role of a mother, the popular jewellery brand Tanishq, under the parent brand of Tata, rolled out its most overwhelming yet emotional ad, realigning the role of a mother to that of a leader and someone who can make decisions while celebrating maternity phase, This was a fitting tribute to all working and nonworking women who took time off to bring new life into the world.
Tanishq mother's day ad 2022 celebrates Maternity period
The core message of the ad was to highlight that a maternity break in any woman's life doesn't mean it's a gap on her resume which should be questioned in future once she takes the decision to grow on in her career. The two-minute commercial honors every mother's natural leadership ability. Its goal is to debunk myths about maternity leave by portraying it as "life's boot camp."
Tanishq mother's day ad 2022
Tanishq shared a story of a young mother who is back to take incharge of her office roles and while sharing the ad it wrote "Meet Radhika!She's surely a promising candidate with charisma and a whole lot of rich experience.However, the interviewer's decision was a little divided!Watch now to see how it unfolds and tag a Radhika you know in the comments below! ✨
 

 

 

View this post on Instagram
Internet reacts on Tanishq mother's day ad 
Just when I am mentally preping myself to restart work after maternity break, came across the Tanishq Mother's Day ad ❤️@TanishqJewelry take a bow 😊

— Janu Shah (@janushahdotcom) May 6, 2022
A maternity break isn't a gap in her resume. Beautiful! https://t.co/I70oFzy3x7#Tanishq #maternity #TheInterview #mothersday #Campaign

— Nihal Babu (@nihalbabu89) May 6, 2022
Tanishq Jewellery has launched its latest digital film 'The Interview'.A heart warming & thought provoking advertisement putting spotlight on Mothers joining wrk force after maternity https://t.co/2YiF4MnEaT is brand's attempt to change d narrative arnd maternity break. pic.twitter.com/83u1oVWr7q

— rashibrockstar (@Bhargava_rashi) May 9, 2022
What an ad by #tanishq ....a refreshing take, you truly know what women want

— Vishwasree (@vishwasree) May 5, 2022
Love the new Tanishq ad. Or is it new?

— Moon (@moonsez) May 7, 2022
I remember I was not being promoted bcoz i had a gap and i told my then MD bringing up a child i can handle a team much better now.
This line is from a tanishq ad :)

— pinch of salt (@prachinopinions) May 7, 2022
Tanishq mother's day ad 2022 concept
Radhika, comes in for an interview and has a lot of experience in her work. When the interviewer inquires about her 'life boot camp' experience, she casually describes her duties  as a leader at the boot camp. Only at the end do we realize that the entire time she was talking about was actually her experience during her maternity phase.