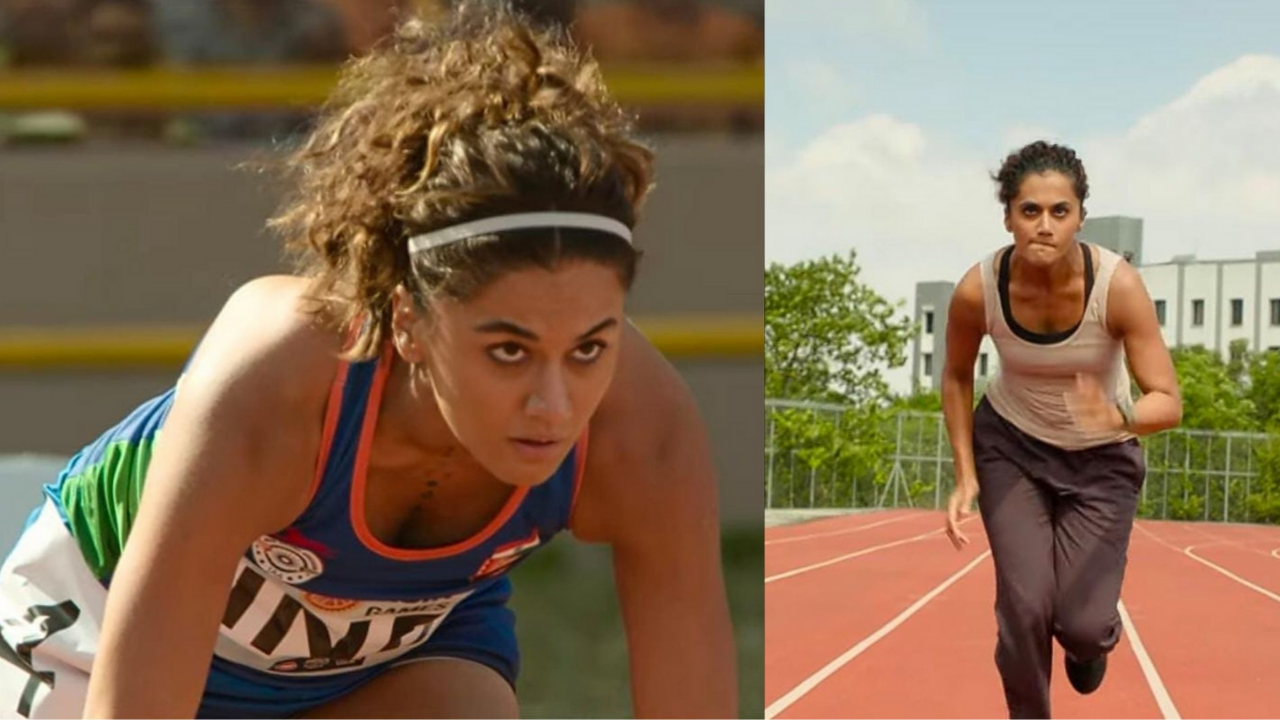 Tapsee Pannu's 'Rashmi Rocekt' released its trailer tomorrow, the film is one of the much awaited film of this year which is inspired by the character of India's star athlete Dutee Chand and heema Das. In the movie, Tapsee plays the role of a Gujarati athlete who faces many roadblocks and hurdles and still is passionate about fulfilling her dreams and bringing pride to the village. The film questions about the archaic gender testing system in female athlete, which is a unique topic as most of us never heard of this term since it is a major part in sports. The trailer of the film where at one side is receiving so much of appreciation and praises for Tapsee's hardwork at the other side the actress is also being critized for gaining a manly body.
Tapsee Pannu replies on Yeh Mard wali Body comment
Tapsee Pannu who is also known as Bollywood Savage queen and often tends to give a befitting reply to those who tries to troll her after posting a picture on her social media from the sets of Rashmi Rocekt got called manly. A Twitter fan recently described Pannu's figure as "manly" after she shared a photo from the film, to which the actress said that well, I will take this as a complement since I have worked so hard for this massive transformation.
Tapsee Speech at Rashmi Rocket press conference 
Recently the virtual press conference of the film was held after the trailer launch in which the actress said :Who decides what is and isn't feminine? Is it solely based on your muscular build that you will be considered as a female or not? Are you aware that some hormonal imbalances exist in certain females by default, and it's not their fault? It could be as a result of it that they have the body that they do.
It is their (athletes') responsibility to develop such a physique... That's what they're meant to do, strengthen their bodies... Are we really asking these ladies to alter their genetics in order to fit the mould of what a woman should be? "Who gave you that authority?" she continued
Rashmi Rocket Cast, Release Date and timings
Tapsee Pannu starred Rashmi Rocket is all geared up to get an OTT release on ZEE5, the film will premiere on 15th October 2021. Helmed by Akash Khurana the film, which is produced by Ronnie Screwvala and released under the brand of RSVP Movies, stars Taapsee Pannu as Rashmi and Shweta Tripathi. Important parts are played by Priyanshu Painyuli, Abhishek Banerjee, and Supriya Pathak.