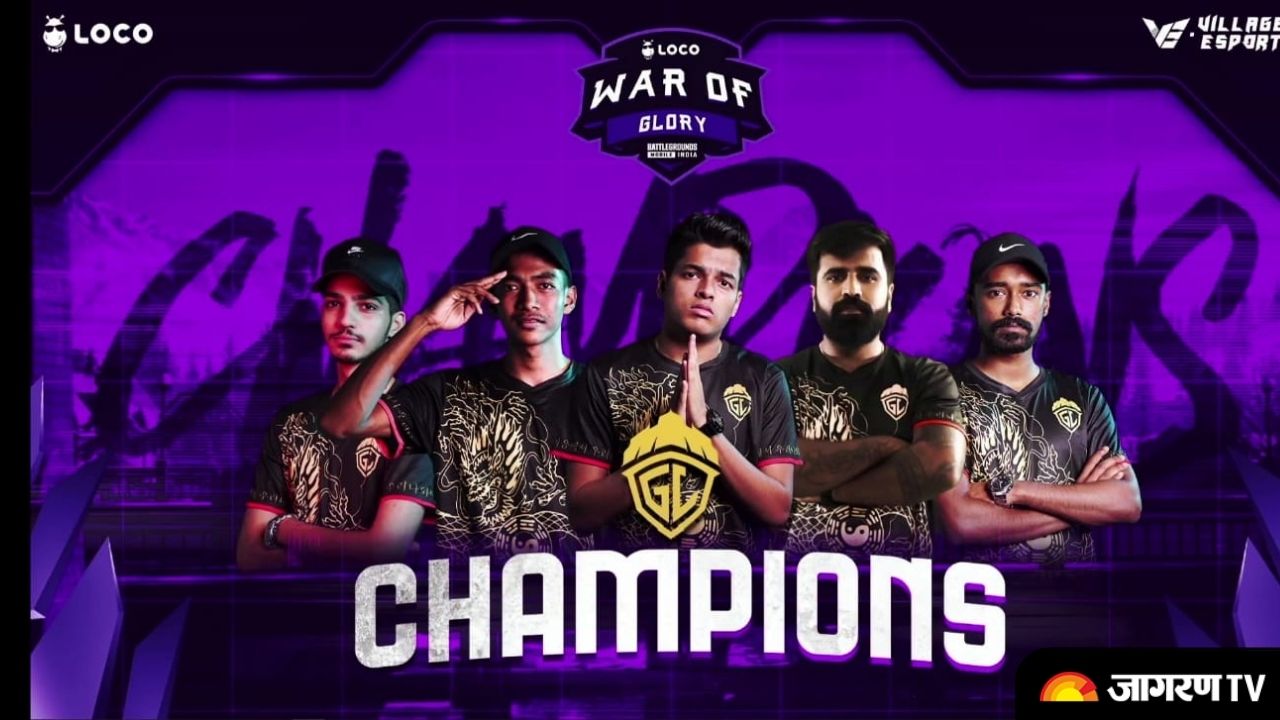 LOCO x Villager Esports War of Glory: LOCO in association with Villager Esports hosted the biggest third-party BGMI event till date with a total prize pool of INR 55 Lakh. The event consisted of 3 Weeks of league stages with INR 5 Lakh up for grab per week and a week long Grand Finale with 5 games per week worth INR 40Lakhs.
Team GodLike wins LOCO x Villager Esports War of Glory Grand Finals
Team GodLike won the tournament with one of the best comebacks after jumping back on the last two days and covering up the difference of 120 points between them and #1 position on the points table. Team GodLike with 395 points won the prize money of INR 20 Lakhs followed by Team Insane Esports with 357 points and INR 10 Lakhs, Team SkyLightz with 349 points and INR 4 Lakhs, Team Revenant Esports with 348 points and INR 2 Lakhs and Team XO Esports with 338 points and INR 1 Lakh. Here's the complete list of teams position and prize money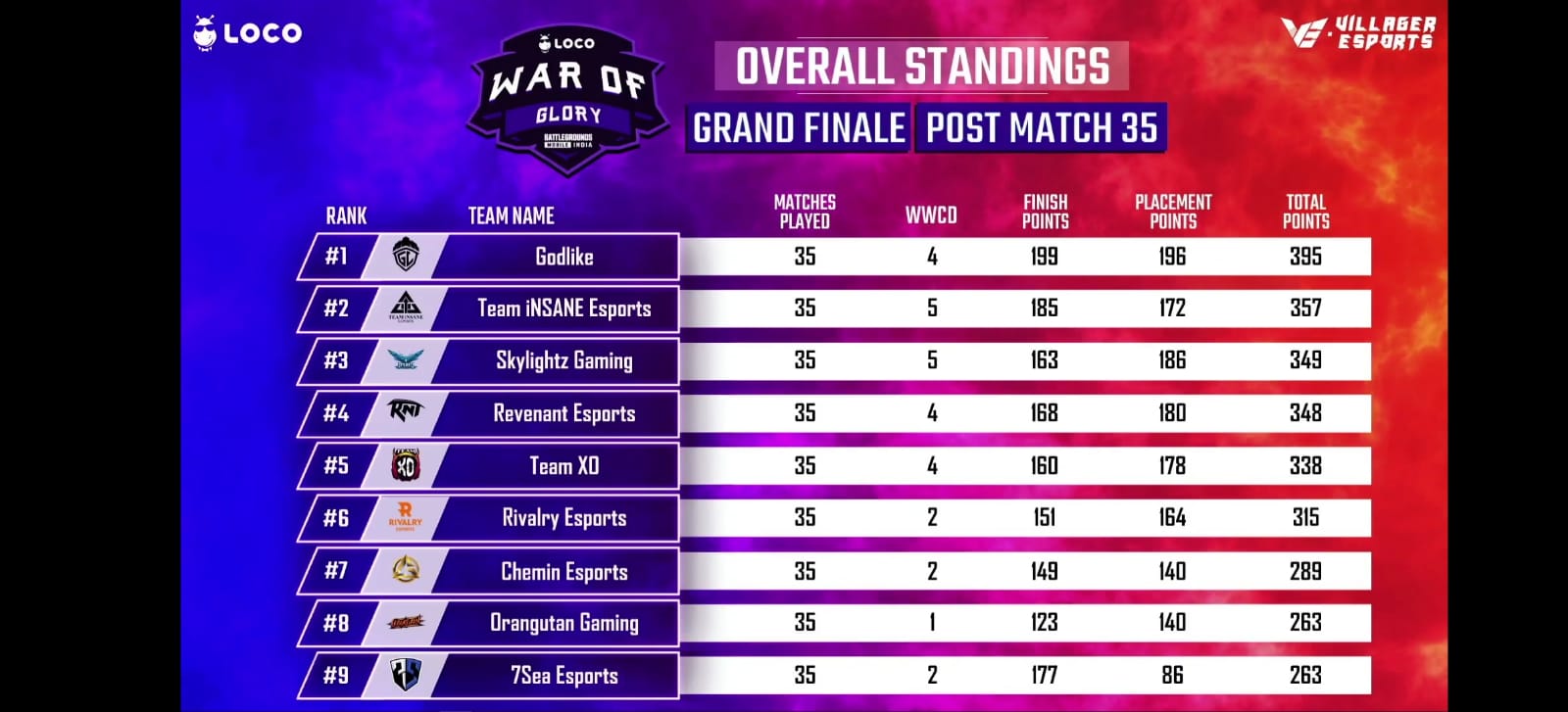 Jonathan wins LOCO x Villager Esports War of Glory Grand Finals
There were prize pools for top 3 MVP positions in War of Glory Grand Finals with 1st place getting INR 1 Lakh, followed by INR 40K and INR 20K for 2nd and 3rd position. Team GodLike's Jonathan won the MVP #1 with a massive amount of 73 finishes at an average of 2.09 finishes per match and bagged INR 1 Lakhs. Team Insane's Goblin gave a tough competition and ended up as MVP #2 with INR 40K followed by Team GodLike's Neyoo who became MVP#3 and won INR 20K.