google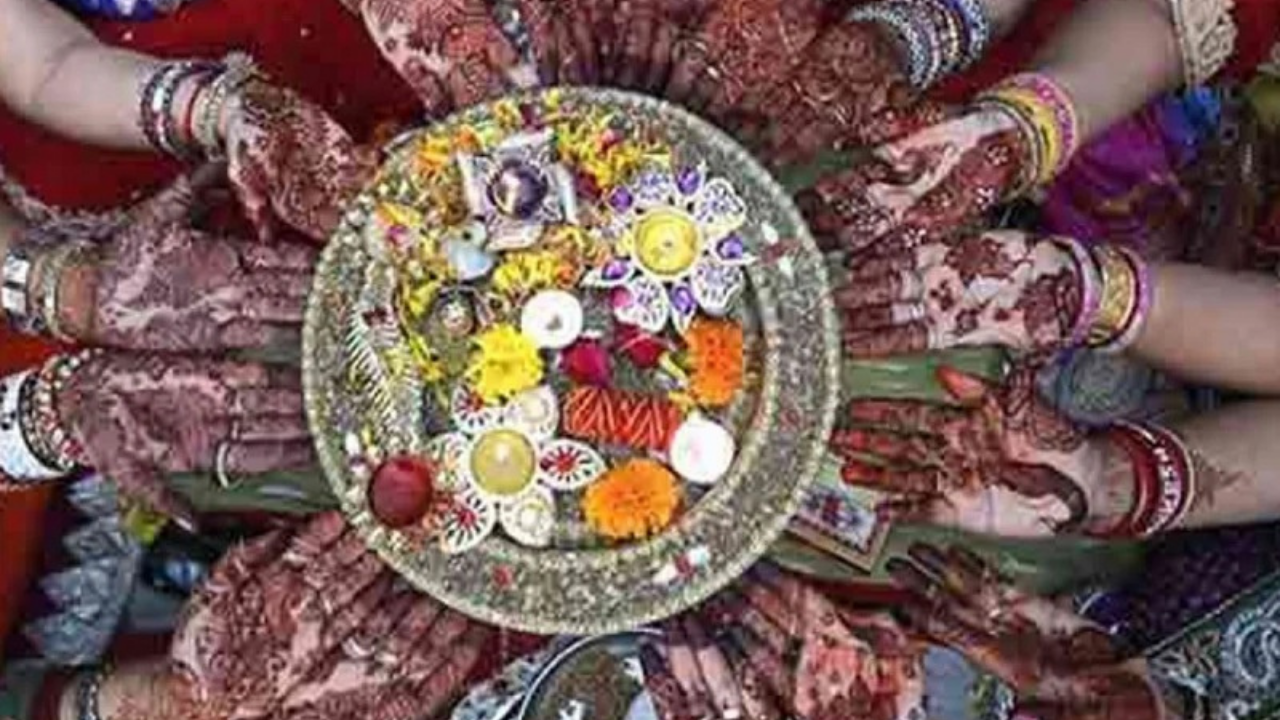 Teej 2021: The majority of Teej's monsoon festivals are dedicated to Lord Shiva and Goddess Parvati. Every year, the three Teej festivals of Hariyali, Kajari, and Hartalika take place. All three Teejs are commemorated with a wish for the husband to live a long and happy life. While there are numerous similarities between these Teej fasts, there are also significant distinctions.
The word 'Teej' means 'third,' and it refers to the third day after a full moon or new moon night. As a result, the monsoon season begins on the third day following the full moon or on the new moon night.
Let's find out the major differences between Hariyali Teej and Hartalika Teej
Hariyali Teej Date and Significane 
The third day of Shukla Paksha in the Sawan month is recognized as Hariyali Teej. On this day, women undertake a Nirjala fast in honour of Lord Shiva and Goddess Gauri. Shiva is reported to have accepted Goddess Parvati as his wife on this day. As a result, for married women, the Hariyali Teej fast is seen as a boon of unbroken good fortune.
Significance:Hariyali Teej is also known as Sindhara Teej. Hariyali means "greenery," as it is believed that the ground is enveloped in greenery after summer in this month, and ladies often wear green bangles and sarees, or other green clothing.
On this day married women visit their parental home at Hariyali Teej, wearing new apparel, especially green Sari and bangles, and prepare swings  while singing Teej songs.
Chhoti Teej and Shravana Teej are other names for Hariyali Teej. Kajari Teej, on the other hand, occurs fifteen days following Hariyali Teej and is referred to as Badi Teej.
According to Hindu traditions, Goddess Parvati fasted and mediated for decades. Lord Shiva accepted her as his wife in her 108th birth. As a result, it is the occasion of Lord Shiva's marriage to Goddess Parvati.
Hartalika Teej Histroy and Significance 
 History:Unmarried girls practise a strict Hartalika Teej fast in order to find the spouse of their dreams, whereas married ladies do so in order to sustain their marriages and keep the relationship strong and unbroken. Mother Parvati is believed to have spent decades performing penance in a horrible jungle in order to see Lord Shiva as a bridegroom, whom she loved by creating a sand Shivling, which caused Shiva to appear to her after when he was pleased. Mata Parvati then broke her fast by taking all of her worship materials into the river.
Since that day, women while observing the fast make the idols of Shiv and Parvati from sand and later worship them after decorating beautiful mandaps.
Significance: 
Hartalika is a mixture of the words 'Harat' and 'Aalika,' implying a 'woman friend kidnapping.' Parvati encouraged her friends to kidnap her after her father, Himalaya, gave her hand in marriage to Lord Vishnu.
Hartalika Teej Vrat is observed during the Shukla Paksha Tritiya of the Bhadrapada month. Haritalika Teej usually occurs a month after Hariyali Teej and one day before Ganesh Chaturthi in most cases. On this day, women follow the 'Nirjala Vrat,' or fasting without food or water; as a result, this Vrat is widely regarded as one of the most difficult and difficult to sustain. They pray to Goddess Parvati for a long and happy married life for their spouses.
Women fast throughout the nirjala vrat, and then congregate in the evening to perform bhajans and songs to worship Lord Shiva and Goddess Parvati all night. At night, sleeping is severely prohibited.