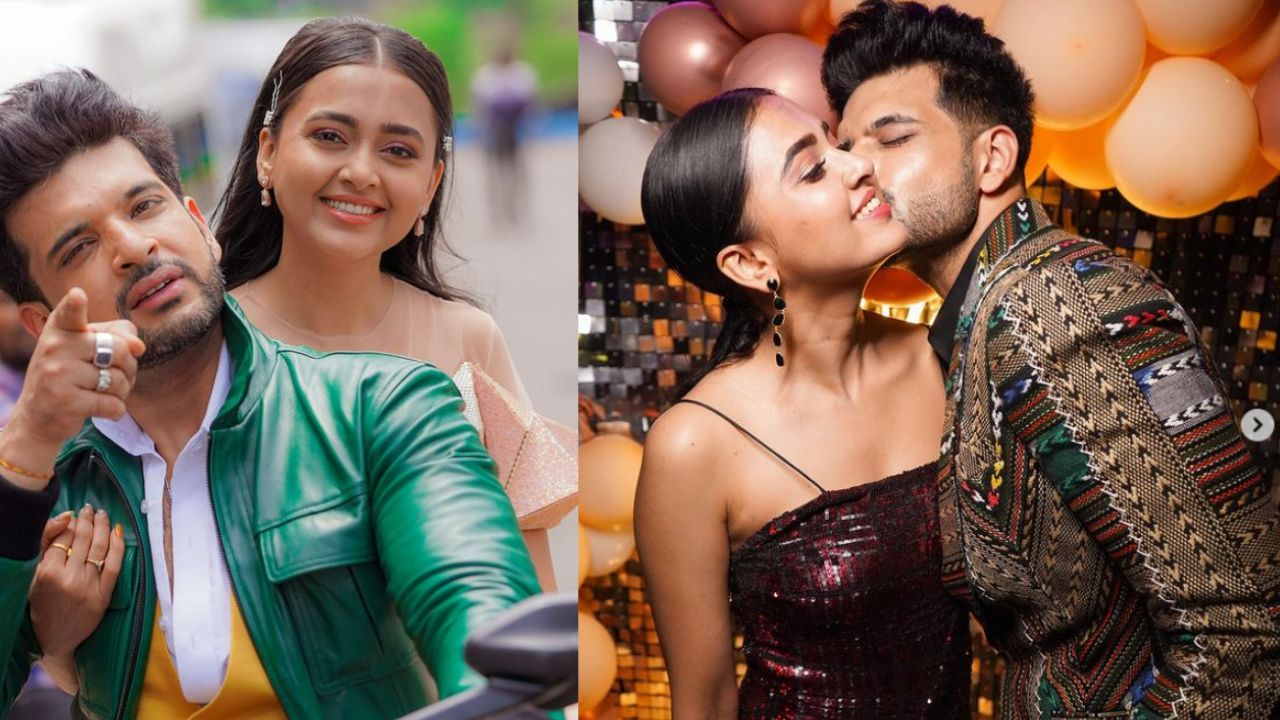 Tejasswi Prakash and Karan Kundrra are at the pinnacle of their careers, and the best thing is that they did so with the support of one another. Karan was busy hosting his reality shows before Bigg Boss, and Tejasswi was engaged doing roles in daily soap operas. Surprisingly, they are both still doing the same post Big Boss, but with a higher brand value and TRP.
For Tejran fans nothing brings a smile rather than watching their one true pairing getting stronger outside the house too.  Every time they step out, they elicit a frenzy from their followers and provide major couple goals. However, all wonderful things come with a certain amount of negativity.
Tejasswi-Karan Vs Haters
Tejasswi Prakash and Karan Kundrra aka TejaRan (Affectionately called by their fans) have been the target of trolling and criticism since they made their relationship official, labeling them as Fake. Karan recently gave a statement where he slammed the haters by saying "There is some frustrated soul who's facing issues in their life or feeling jealous about others' happiness and wants to vent out.' But, apart from that the couple always have their own way of handling the trolls and here is how.
How Tejasswi Karan savagely handels the trolls.
The reverse mechanism
Reportedly what irks the haters of Tejasswi Prakash and Karan Kundrra the most are them being so vocal and public about their relationship, doing PDA,waiting for each other on the sets and of course, the paparazzi's undivided attention. Very few times we see Paps impressed by a certain individual or couple but when it comes to Teja it seems like she made a special place. They even went to Goa to celebrate Teja's birthday. To the contrary Tejran always does the same. as Karan said "If you see how I've had my career, how opinionated I am about what I say or do, do you think I'm worried about a backlash? Do you think we would be bothered about somebody sitting in some corner of the planet with a smartphone and Twitter account?". The couple can be seen doing the same thing again and again without caring for trolls, because they know how fans enjoy watching them being real with one another. 
The social butterflies
What's more fun rather than to make jealous trollers more jealous? Well, Tejasswi Prakash's Instagram page is currently one of the highest engagement generator pages in India surpassing some Bollywood divas such as Katrina Kaif, Deepika Padukone and even Anushka Sharma. Fans are always on the lookout for Tejasswi and Karan's intense chemistry in their reels or posts. Many times, the two can be seen sending a message to their trollers  through their behavior on social media rather than engaging in verbal sparring, which they are well aware is pointless.
Tejran Fandom
The biggest blessing in Tejasswi-Karan's life ever since they started their journey together was probably them acquiring a dedicated fandom of Tejran, who always seems to be ready to shower their support for the duo. In the very same interview with Indian express Karan also mentioned concluding his conversation 'people who are watching our shows are making us the top people whatever we are touching.`` That means the pair is well aware of Tejran fam's love, which aids them in fighting negativity. People are in love with what they see and want to keep watching it, which is why the couple is making TRP climb for the shows they are touching in present date.