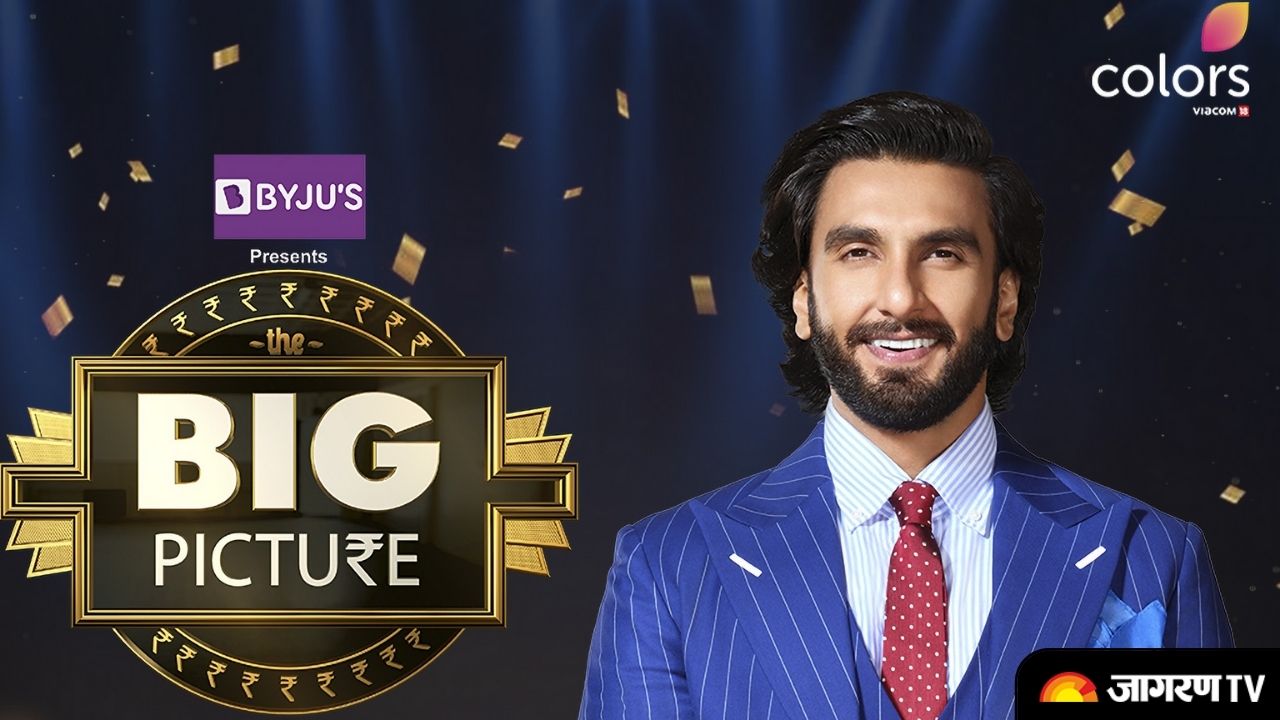 The Big Picture: Bollywood actor Ranveer Singh has made his TV debut with Colors TV hosting a new quiz show, The Big Picture. The show aired its first episode on 16th October and is telecasted on Colors TV every Sat-Sun at 8:00 PM. With tagline "Tasveeron mein milenge sawaal aur jawaab mein milenge karodon! Aa rahe hai Ranveer Singh, tasveer se aapki taqdeer badalne", the show is similar to Sony TV's show KBC but with an entertaining twist.
Ranveer Singh The Big Picture Game Format & Prize Pool
The game is a unique visual (images/videos) based, where an image or video is displayed and questions are then asked about or in relation to the visuals shown. The contestants will be asked a total of 12 questions for a total prize pool of INR 5 Crore. The contestants are also allowed to have 3 lifelines among which if lifeline Indiawale is opted for then the contestant will have to share the 25% of their winning amount with them.
The Big Picture First Episode Reviews
While the fans were excited to watch Ranveer Singh's television debut as a host, the first episode of The Big Picture got some mixed reactions. Fans found Ranveer Singh full of entertainment but the format of the game show gave a deja vu of Sony Tv's show KBC hosted by Amitabh Bachchan. 
Here is what netizens wants to say about the show- 
How to Participate
The show is giving audiences a chance to win a huge amount of money by participating and also win by participating from the home. The registrations of the show, The Big Picture were started from 17th July'21. In order to register for the show, interested people will have to do it using MyJio App, Voot App or Voot website. After registering, the contestants are supposed to answer the questions through the app/website they have registered on.