google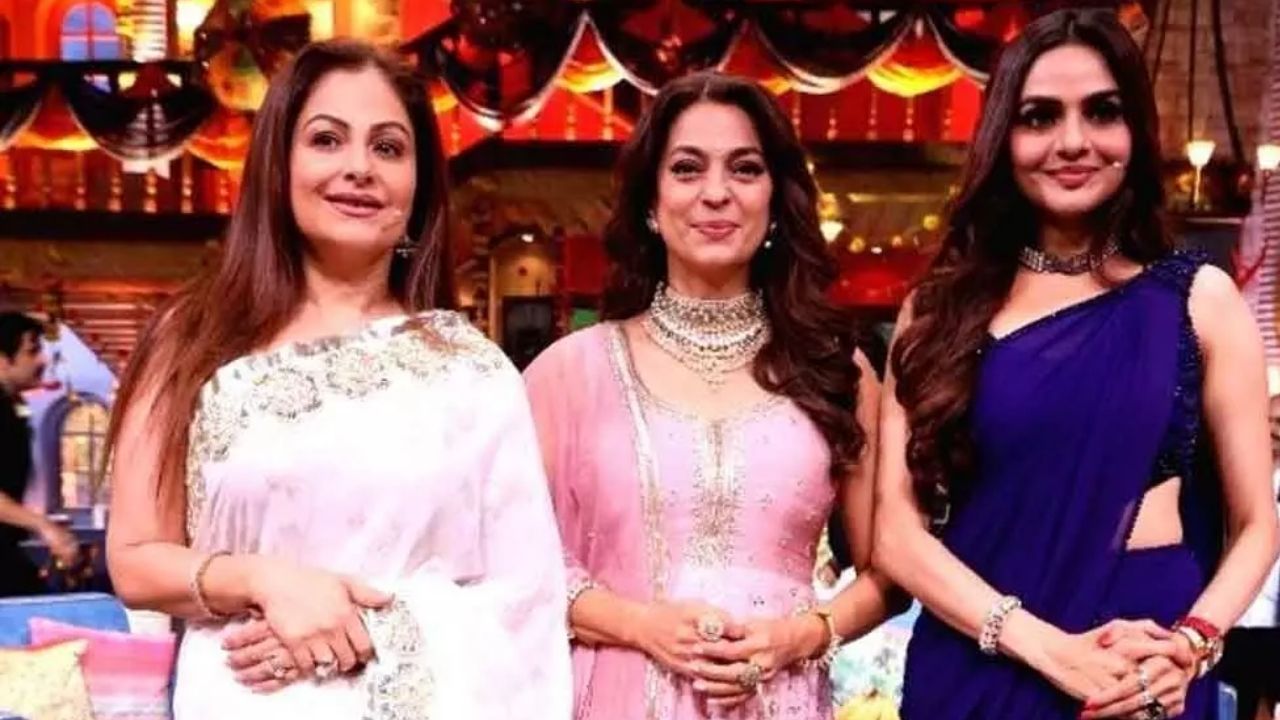 The Kapil Sharma show is incomplete without the guest getting some unexpected surprises and twist. No doubt why the show is popularly enjoyed and liked by every age group. The upcoming episode of the famous comedy show the Kapil Sharma show will feature Juhi Chawla, Ayesha Jhulka and Madhoo who will be seen reminiscing their Bollywood Journey. The episode will give a lot of chuckles and will take you on a memory ride as Kapil and other artist on the show will interact with them about their filmy careers. Where at one side actresses were surprised with the background research the members have done about them, on the other side the members called it love for the heroines which made them remember every detail about their career.
Sudesh lehri shocks Juhi Chawla as he mimics iconic Shahrukh Khan's line
This all started when comedian Sudhesh Lehri started mimicking the famous line of Shahrukh Khan for ACtress Juhi Chawla 'Tu hai meri kirran, tu hai meri kirran' that's  when Juhi infomed him that originally the film was supposed to cast late actor Dara Singh istead of Shahrukh Khan listening to which Sudhesh again mimicked the lines from the film 'Darr' "Tu hai meri kirran, meri kirran….Jay Mehta". Yes you heard that right Sudhesh actually ended up taking Juhi Chawla's husband Jay Mehta's name in the dialogue. Juhi was instantly taken aback and audience busted out in laughter. 
Ayesha Jhulka shared experience of working for straight 8 days:
On the show Juhi was accompanied by Ayesha Jhulka and Madhoo who also shared their part pf Journey in the Bollywood. While recalling her days Ayesha mentioned how at one point of her carrer she worked straight for 8 days without taking rest and was surprised by the fact that Kapil already know this fact. The actress said ""I recall working on two films, as I had stated that we would work three shifts, four shifts, and two shifts. So, during the day, I was filming for the film 'Khiladi' in Natraj Studio, and during the night, I was shooting for the film 'Balma' in Chandivali, and the choreographers on both sides were terrifying."
The Kapil Sharma show airs on Sony Entertainment television and hosts celebrity guest, who often make their appearance for their film's promotion or for a talk show.