The Kapil Sharma show: Zeenat Aman's hilarious revelation on her rain dance sequence in movies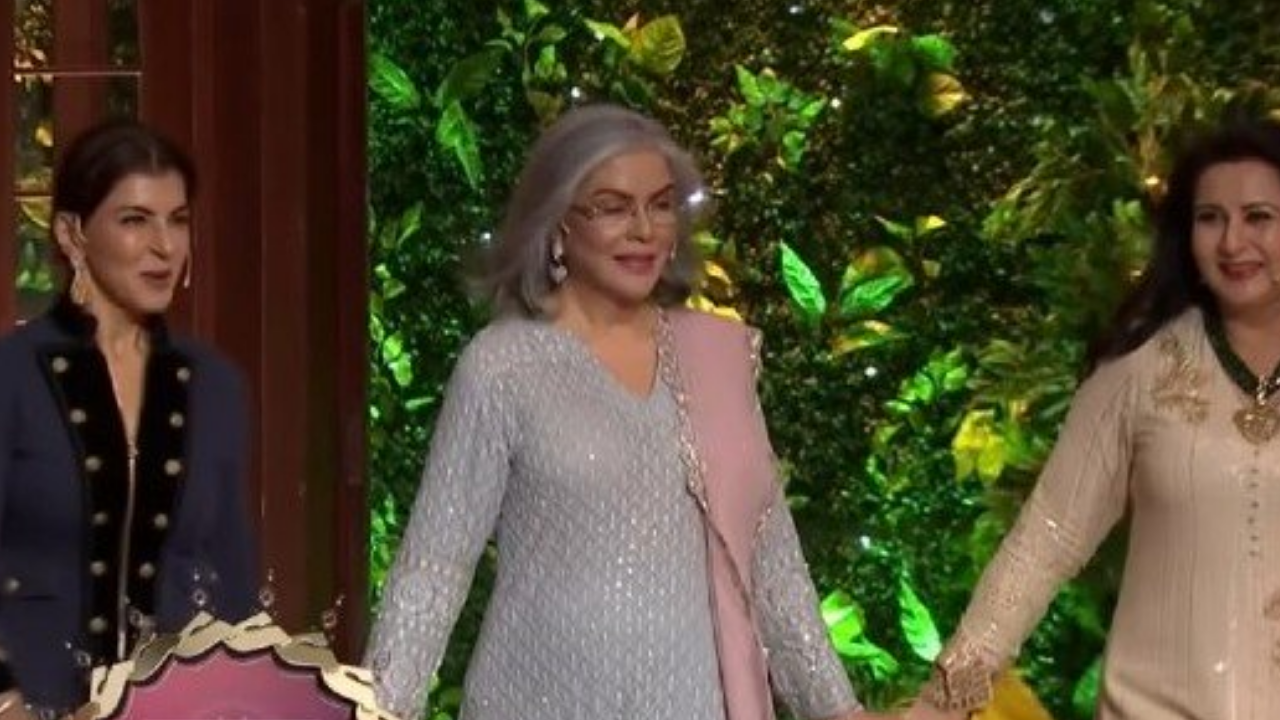 The Kapil Sharma show:
Kapil Sharma is famous for asking Kind weird and interesting questions to his guest during his comedy show. Most of the time either he leaves his guest dumbstruck with his hilarious remark or shocking revelation and sometimes his guest outsmart him by their hilarious and quirky comeback. Something similar happened on the sets of The Kapil Sharma show when Veteran actress Zeenat Aman, Anita Raj and Poonam Dhillon graced the stage.
Zeenat Aman's reply to Kapil's rain dance query
It all started when Kapil out of curiosity asked about Zeenat's never ending rain dancing saga in her movies and inquired if the filmmakers believed the actor did not bathe on a regular basis."Apne bahut saare gaane dekhe honge Jaise 'Bhege Bhege Ranton Mein', kabi jharne ke neeche shower le rahi hai, kabi baarish mein. Aapne kabi director se pucha nai ki apko kya lagta hai, ki mein ghar se naha ke nai aati" To which Zeenat replied in her own unique style and said "Meri zehen mein kisine daala ki jab aapko baarish mein nehalwate hai toh producer ke yahaan baarish hoti hai paiso ki (Someone ince told me that whenever I bath on screen it rains money at producer's house) listening to this hilarious reply everyone burst out laughing hard.
Krushna Abhishek imitates Mithun Chakraborty signature step on TKSS
Later we saw Kapil appreciating Poonam Dhillon's beauty, following which Krushna Abhishek started imitating Mithun Da's signature style in front of the guest and in return got a big wow from Anita Raj. The upcoming episode will feature Anu Malik, Sadhna Sargam and Amit Kumar as guests.