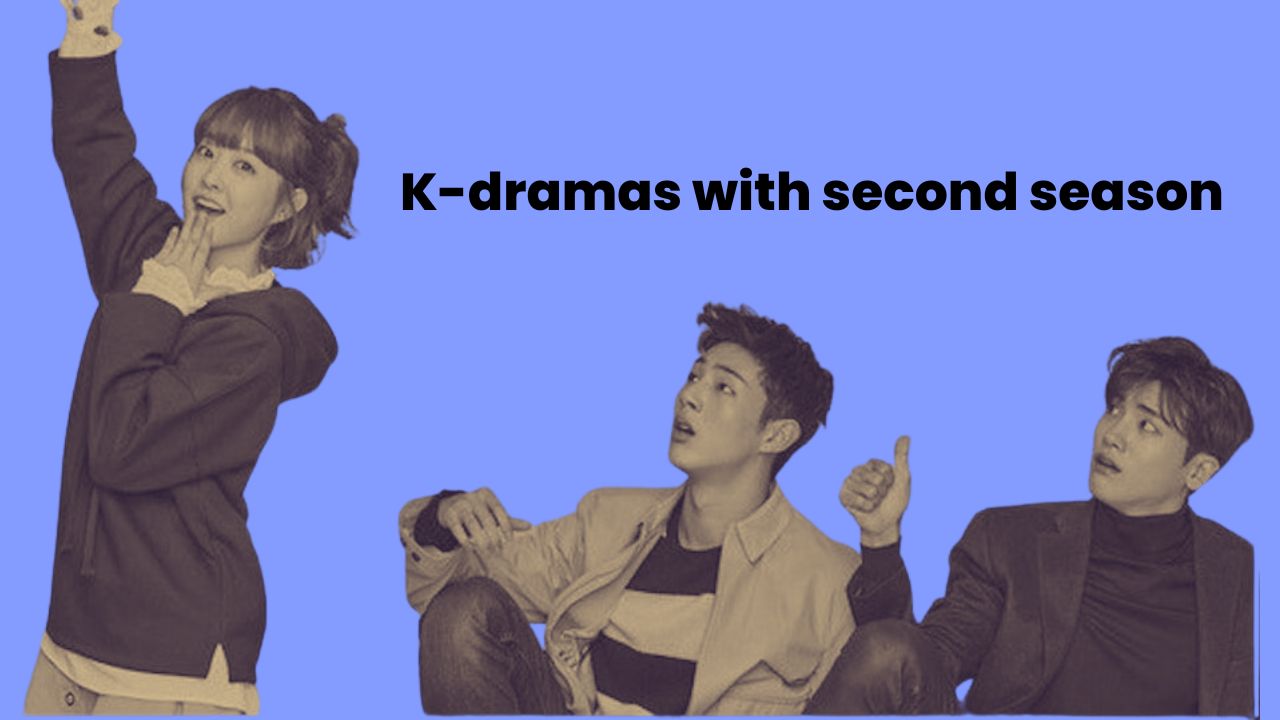 K-dramas returning with second season:The popularity of Asian television programmes has recently risen to a legendary new level, with everything from K-dramas to Chinese and Thai dramas. People worldwide are completely enamoured with our Boys over flower handsome hunks and glass skin beauties. As a response, there has been a significant rise in demand for the sequels to famous dramas, which has forced the producers to make fresh announcements. On the other side, K-dramas are incredibly popular across all genres, and given the huge popularity of K-dramas like The Squid Game, Crash Landing on You, and It's Okay to Not Be Okay on Netflix, it's quite probable that we will see more of these dramas in the future.
K-dramas renewed for second season
Very often we see K-dramas getting a successful second season while some made it, others are still in a queue to get one. In today's article we will discuss the top 3 K-dramas which have got the nod from it's makers and are signing up shortly on your Netflix and OTT screens.
3 K-dramas getting second season
Extraordinary Attorney woo 2
The show which dominated the Netflix top 10 chart globally with double digit Extraordinary Attorney Woo is returning with it's second season. The show which portrayed an Autistic attorney in the character of Attorney Woo played by Park Eun Bin is one of the highly anticipated K-drama with it's sequel. Due to the lack of romantic connection between attorney woo and her colleague and the abruptness of the closure, fans of Extraordinary Attorney woo were eagerly expecting word from the producers as the show's end date came near. And just when it happened The CEO of Astory, Lee Sang-baek, stated in an interview "We will create season 2 of 'Extraordinary Attorney Woo' thanks to the support of so many people. We will have to have lots of discussions as coordinating the schedules of the cast and production staff is difficult. The objective is to have more than 90% of the drama's original cast members present, barring any irregularities".
Kang Tae Oh on the other hand is soon off for his military service which means that fans have to wait a little longer to watch the K-drama which is expected to be released in 2024.
Squid Game 2
K-drama lovers, in fact most of the normal binge watchers might be waiting for the second season of Squid Game as it probably became the first K-drama to surpass all levels of craziness and went highly popular among both the section of viewers. Those who like K-dramas and those who don't, boys or girls, it stood out as the breakthrough era of K-dramas. According to reports, the immensely popular K-drama on Netflix will make its debut in the second half of 2024. The second season of the show is expected to debut in late 2023 or early 2024, according to Hwang Dong-hyuk, the show's creator. This means that the premiere date of the show has been delayed by a few months. Squid Game director and inventor Hwang Dong-hyuk recently revealed in an interview that Squid Game Season 2 is under development. The show will start production in the early months of the next year, 2023.
Strong Girl Do Bong Soon
One of the most popular K-dramas of all time, Strong Girl Do Bong Soon, is finally making a comeback with a second season after all those years, which may come as a great surprise to you. The news is certainly welcome, but there's a twist: if you think that the second season will continue the story of Bong-soon and Min-hyuk, you may be mistaken. According to Soompi and other Korean media outlets, the new season will be called Strong Women Kang Naam Soon and will focus on Nam-soon, Bong soon's cousin who shares the same superhuman strength. The release date of the K-drama will be announced shortly.
Other K-dramas getting second season includes Sweet Home, All of us are dead 2, The Uncanny counter season 2, D.P, Money Heist 2 & more