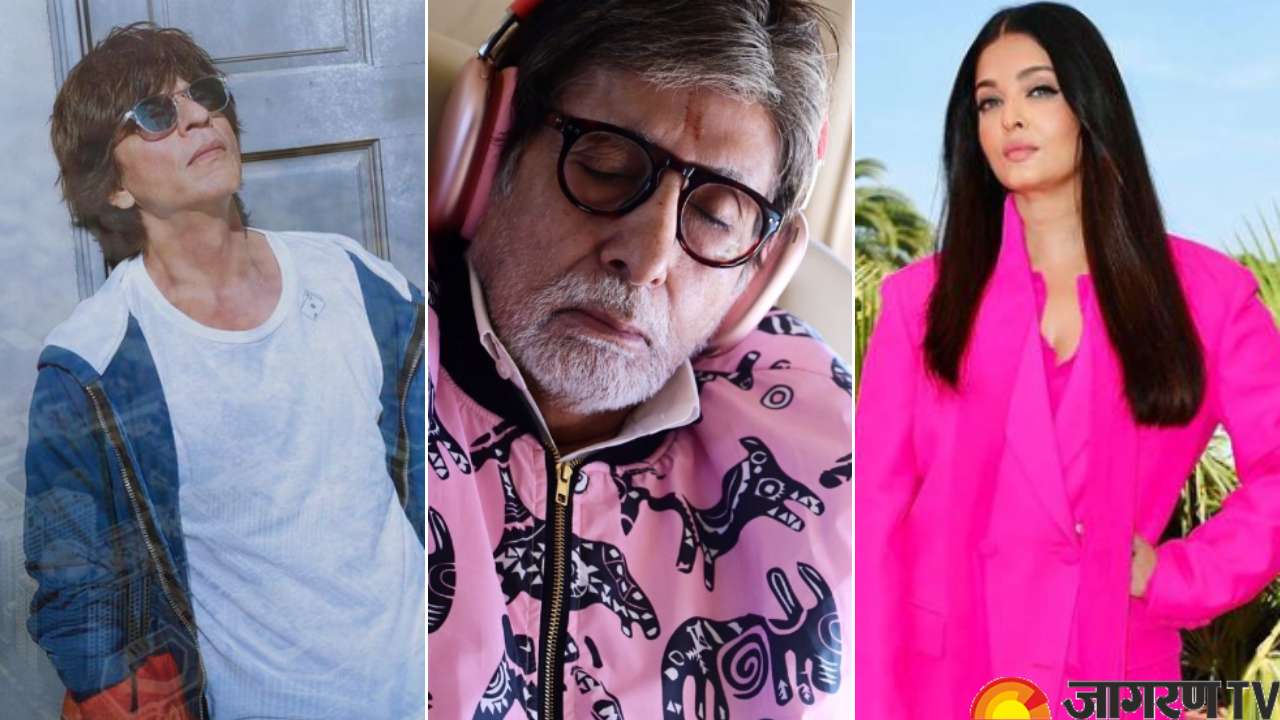 Bollywood produces films in a variety of genres such as romantic, musical, period drama, action, and many others. Some people review the movies as positive, while others become critics, but only few people realize about the hard work that goes into making a single film. Every person has a crucial part to play in making sure the movie shoot goes as smoothly and according to plan. However, even with all the safety precautions, accidents happen inevitably. There have been instances when actors have fallen prey to accidents on the sets. It can be a minor injury, but it can also land the actors in the hospital fighting for their lives.
With the recent accident of bollywood's legendary actor Amitabh Bachchan on the sets of Project K, there are many celebs that have already received serious injuries while shooting for their films. Let's take a look at it.
Amitabh Bachchan
Amitabh Bachchan's spleen was ruptured after his on-set accident in 1983 during the shooting of Coolie, and was rushed to a Bangalore hospital. Amitabh Bachchan was filming Coolie with Puneet Issar in 1983 when he mistimed a jump and was severely injured. He was rushed to St. Philomena's Hospital unconscious, with his life in serious jeopardy. He was soon rushed to Mumbai and admitted to Breach Candy Hospital. 
Alia Bhatt
The Highway actress was hurt while filming Humpty Sharma Ki Dulhania. While filming a stunt sequence in Bulgaria, Alia injured her right shoulder and arm. She also sustained a leg injury while filming Brahmastra and was advised by doctors to rest.
Akshay Kumar
Akshay Kumar, known for his daring stunts, was hurt while filming an action sequence for Singh Is Bling. The actor injured himself while attempting to jump through a ring of fire during a song sequence. During rehearsals, Kumar injured himself when he mistimed the jump in the final take. He also suffered a crack in his ribs during the filming of Kesari. 
John Abraham
On the sets of the film Shootout at Wadala, Anil Kapoor happened to shoot an empty bullet shell at John Abraham from close range that came very close to John's neck. Luckily the actor only had a burn mark around his neck.
Aishwarya Rai
While filming for her movie Khakee, Miss World 1994 Aishwarya Rai suffered an injury, when a jeep hit the actress, causing a fractured leg as well as other injuries.
Shah Rukh Khan
During the shooting of Happy New Year, a massive wooden door fell on SRK's arm and head at a five-star, after which he was rushed to Lilavati Hospital. The injury was said to be minor. Shah Rukh had a minor muscle pull and bruises, which required some physiotherapy. In 2013, while filming his blockbuster movie Chennai Express, Shah Rukh underwent a major surgery on his shoulder at Lilavati Hospital. Additionally, he had also been in a minor accident on the set. SRK has had up to seven surgeries over the years.