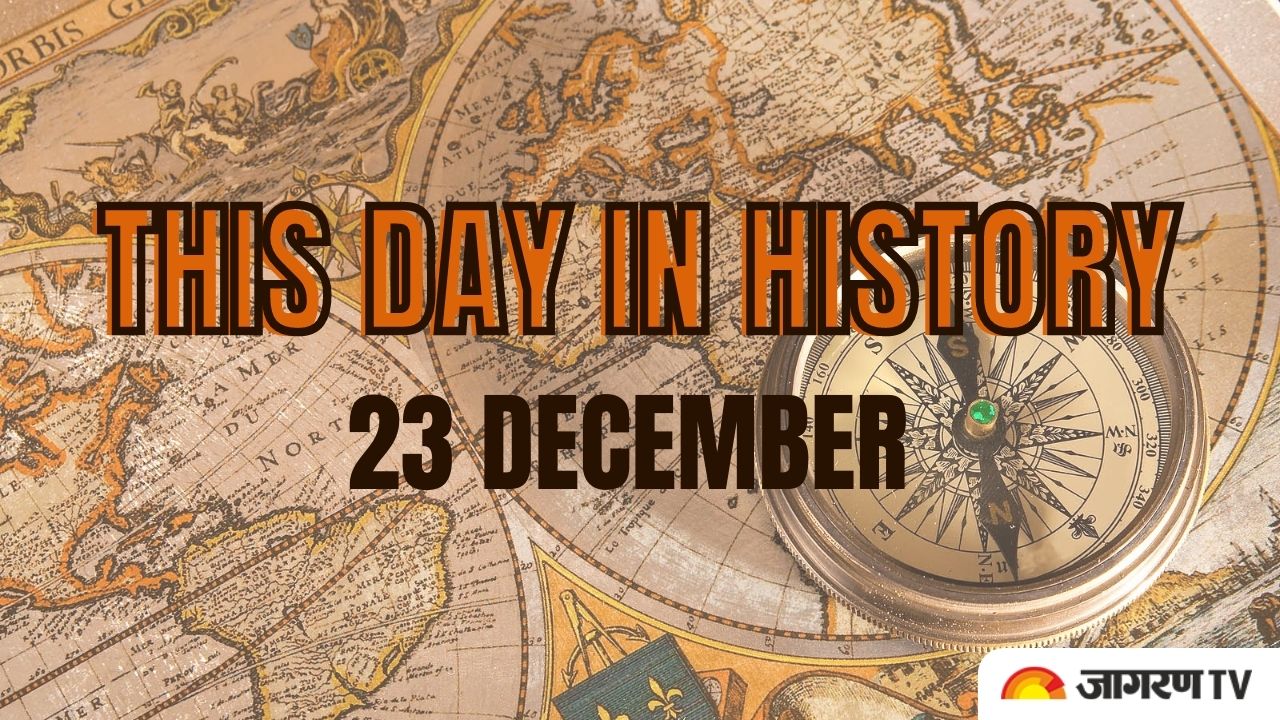 This Day in History: According to the Gregorian calendar, December 23 is the 357th day of the year and 358th in a leap year. From today only 8 nine days remain to celebrate the new year. 
On this day let's see some important events and anniversaries. We have compiled a list of some monumental events that happened all around the world on 23 December as well as birthdays of famous people.
10 Major events happened on 22 December
 Kisan Diwas: It an annual observance in various countries like India, Pakistan, Ghana, South Korea etc. to celebrate the national contributions of farmers and agriculturers. In India, it is observed on December 23
 Emma publication- The novel Emma by Jane Austen is first published in 1815. It was the fourth novel by Jane Austen, published in three volumes. The novel is set in Highbury, England, in the early 19th century. 

Birthday of Charan Singh: Charan Singh (23 December 1902 – 29 May 1987) was the 5th Prime Minister of India from 1979 to 1980. He is fondly called 'champion of India's peasants. Kisan Day is observed on his birthday in India.

 The Battle of Wake Island: Japanese forces defeated U.S. troops at the Battle of Wake Island.

Birthday of Akihito, emperor of Japan: Akihito is a member of the Imperial House of Japan. He reigned as the 125th emperor of Japan, according to the traditional order of succession, from 1989 to 2019.

Birthday of Kamalakanta Bhattacharya: He was a prominent Assamese essayist and poet. Bhattacharya is popularly known as 'Agnikobi'. He was appointed as the president of the 1929′s Jorhat session of Asam Sahitya Sabha.

Government of Ireland Act: In 1920, the Government of Ireland Act /Home Rule Act was passed partitioning Ireland was passed by the Parliament of the United Kingdom.
The first human kidney transplant: In 1954, the first human kidney transplant is performed by Dr Joseph E. Murray at Peter Bent Brigham Hospital in Boston, Massachusetts(USA)

British Troops Withdraw From Suez Canal: In 1956,  the UN evacuated British and French troops, and Israeli forces withdrew in March 1957 from the Suez Canal.

First Transistor Radio: In 1947 in USA Bell Labs demonstrates the worlds first Transistor Radio.