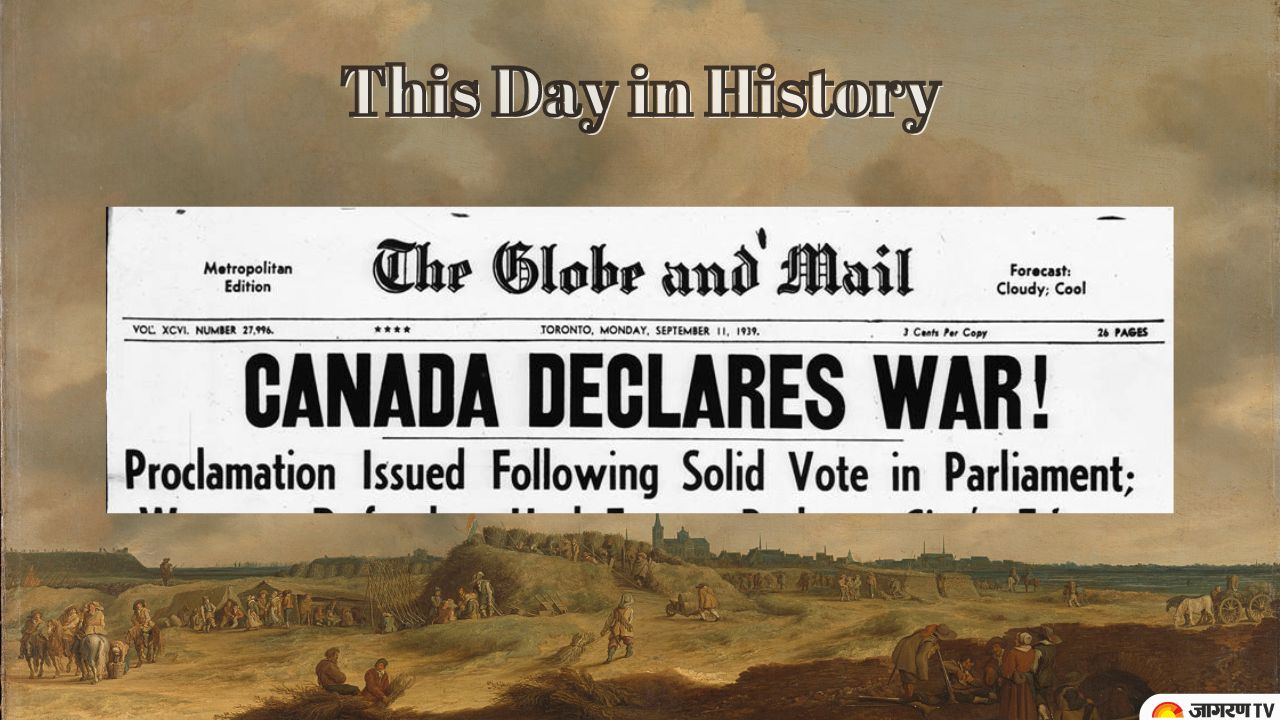 This Day in History: According to the Gregorian calendar, 10 September is the 253rd day of the year and the 254th day of a leap year.
On this day let's see some important events and anniversaries. We have compiled a list of some monumental events that happened worldwide on 10 September as well as the birthdays of famous people.
Major Events Happened on this Day
M. Mukundan Birthday
Born on this day in 1942, M. Mukundan is an Indian writer of Malayalam literature. He commonly known as M. Mukundan is an Indian writer of Malayalam literature. He is known to be one of the pioneers of modernity in Malayalam literature and Mayyazhippuzhayude Theerangalil, Daivathinte Vikrithikal, Kesavante Vilapangal and Pravasam are some of his notable works. 
World Suicide Prevention Day
Since 2003, there have been numerous events taking place all around the world in support of World Suicide Prevention Day (WSPD), a day of awareness recognised on this day each year. World Suicide Prevention Day is sponsored by the International Association for Suicide Prevention (IASP), the World Federation for Mental Health (WFMH), and the World Health Organization (WHO). Around 40 countries reportedly held awareness-raising activities in 2011 to celebrate the occasion. No low-income country reported having a national suicide prevention strategy, compared to less than 10% of lower-middle income nations and about a third of upper-middle and high-income countries, according to the WHO's Mental Health Atlas published in 2014.
Space Shuttle Atlantis Launched
On this day in 2000, The Space Shuttle Atlantis blasted off on with 5 US astronauts and 2 Soviet cosmonauts docked with the International Space Station for preparations for its first long-stay inhabitants, due to arrive at the beginning of November.
Actor of the Century Awarded to Amitabh Bachchan
On this day in 2001, Indian actor Amitabh Bachchan was awarded Actor of the Century at the Alexandria Film Festival.
Canada Declared War on Germany
On this day in 1939, Canada declared war on Germany. On September 3, 1939, Canadian Prime Minister William Lyon Mackenzie King made a speech in which he recommended that Canada declare war on Nazi Germany. Despite the fact that Mackenzie King delivered his address while in Ottawa, it was radio broadcast. The declaration of war was announced on September 10, 1939, barely seven days after the declarations of war by the United Kingdom and France. A Canadian proclamation was also published in the Canadian daily, the Canada Gazette.