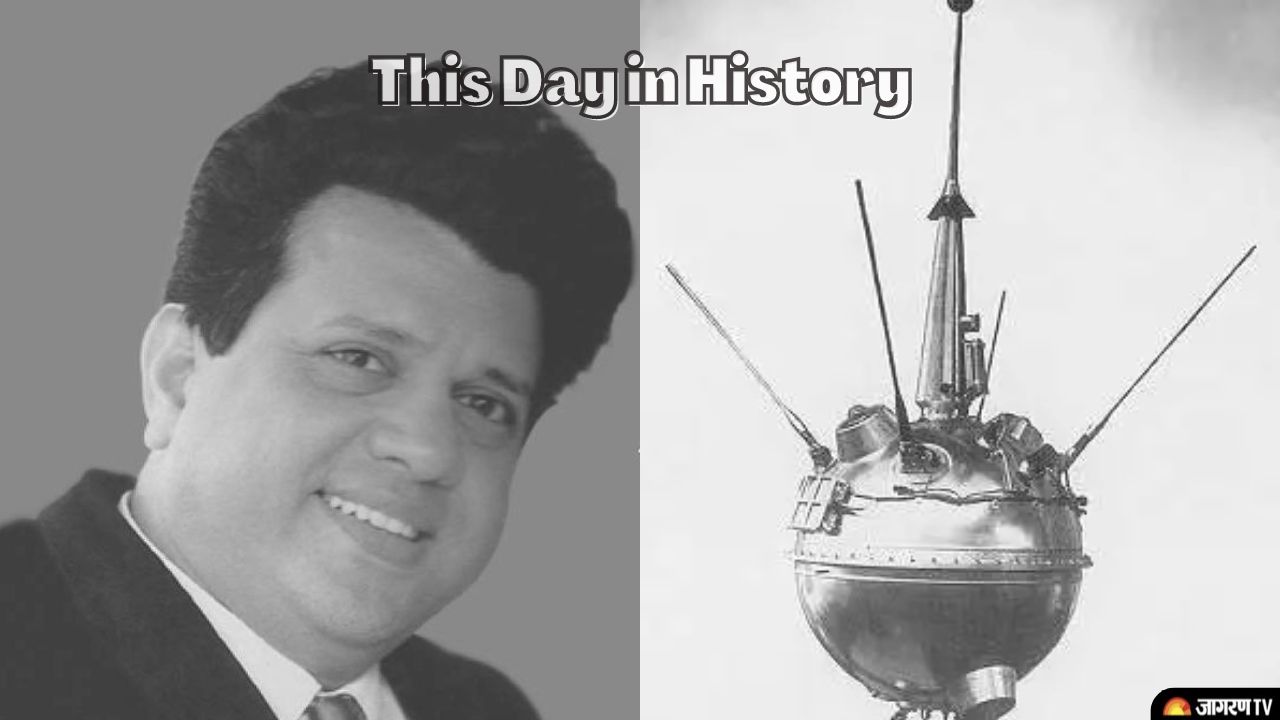 This Day in History: According to the Gregorian calendar, 12 September is the 255th day of the year and the 256th day of a leap year.
On this day let's see some important events and anniversaries. We have compiled a list of some monumental events that happened worldwide on 12 September as well as the birthdays of famous people.
Major Events Happened on this Day
Bibhutibhushan Bandyopadhyay Birthday 
Born on this day in 1894, Bibhutibhushan Bandyopadhyay was an Indian writer in the Bengali language. His best-known works are the autobiographical novel, Pather Panchali (The Song of the Road), Chader Pahar, and Aranyak. Some of his other famous works are Aranyak, Adarsha Hindu Hotel, Debjan, and Hire Manik Jale. Bandyopadhyay got Rabindra Puraskar in 1951.
Jaikishan Dahyabhai Panchal Death Anniversary
Jaikishan Dahyabhai Panchal paased away on this day in 1971. From 1949 through 1971, Shankar-Jaikishan (commonly known as S-J) collaborated as a composer team for the Hindi film business. They are frequently recognised as the greatest Hindi film music composers of all time.
Ibrahim Adil Shah II Death Anniversary 
On this day in 1627, Ibrahim Adil Shah II died. He was a member of the Adil Shahi dynasty and king of the Sultanate of Bijapur. He expanded the dynasty's boundary all the way to Mysore, ushering in its finest era. He was an accomplished administrator, poet, artist, and generous supporter of the arts.
Luna-2 Reached Moon
On this day in 1959, The rocket 'Luna 2' of the then Soviet Union reached the moon. The sixth spacecraft of the Soviet Union's Luna programme to be launched to the Moon was called Luna 2, also known as Second Soviet Cosmic Rocket or Lunik 2 in media at the time. As the first artificially created object to make contact with another celestial body, it was the first spacecraft to reach the Moon's surface.
First African American Woman goes into Space
On this day in 1992, Mae C. Jemison, a physician, was a Mission Specialist on STS-47 which was the 50th space flight of NASA's Space Shuttle Program. It was the space shuttle Endeavour's second flight. During over 190 hours she spent in space, she conducted experiments on weightlessness and motion sickness.