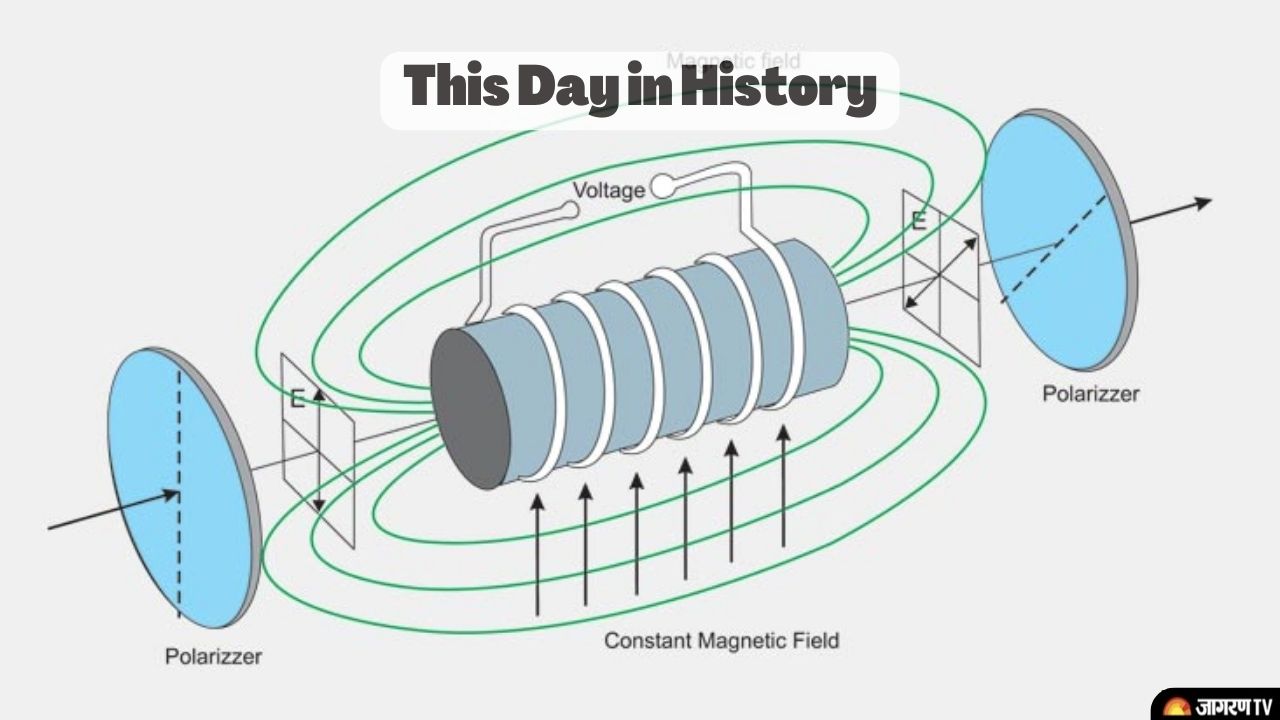 This Day in History: According to the Gregorian calendar, 13 September is the 256th day of the year and the 257th day of a leap year.
On this day let's see some important events and anniversaries. We have compiled a list of some monumental events that happened worldwide on 13 September as well as the birthdays of famous people.
Major Events Happened on this Day
Discovery of 'Faraday Effect'
On this dayin 1845 , Michael Faraday discovered the 'Faraday Effect' which dealt with the influence of a magnetic field on polarised light. 
Roald Dahl Birthday
Born on this day in 1960 , Roald Dahl was a British novelist. Screenwriter and a wartime fighter. He was renowned as a children's books author.
First European Factory Opened in India
On this day in 1500, Pedro Alvarez Cabral, a Portuguese explorer and navigator arrived in Calicut and opened the first European factory in India.
The Battle of Quebec is fought between the British and the French
On this day in 1759, The Battle of Quebec was fought. A key event in the Seven Years' War that involved the great European powers at the time, the battle took place on the farm of Abraham Martin. Because of this, the battle is also often called the Battle of the Plains of Abraham. British troops under the command of General James Wolfe defeated the French in the very short, 15-minute-long battle and took over Quebec. The Battle resulted in the French giving up their control over areas in present-day Canada and most of North America coming under the control of the British.
Shane Warne Birthday
Born on this day in 1969, Shane Keith Warne was an Australian international cricketer, whose career ran from 1991 to 2007. Warne played as a right-arm leg spin bowler and a right-handed batsman for Victoria, Hampshire and Australia. He is widely acknowledged to have been one of the sport's greatest-ever bowlers; he made 145 Test appearances, taking 708 wickets, and set the record for the most wickets taken by any bowler in Test cricket, a record he held until 2007.