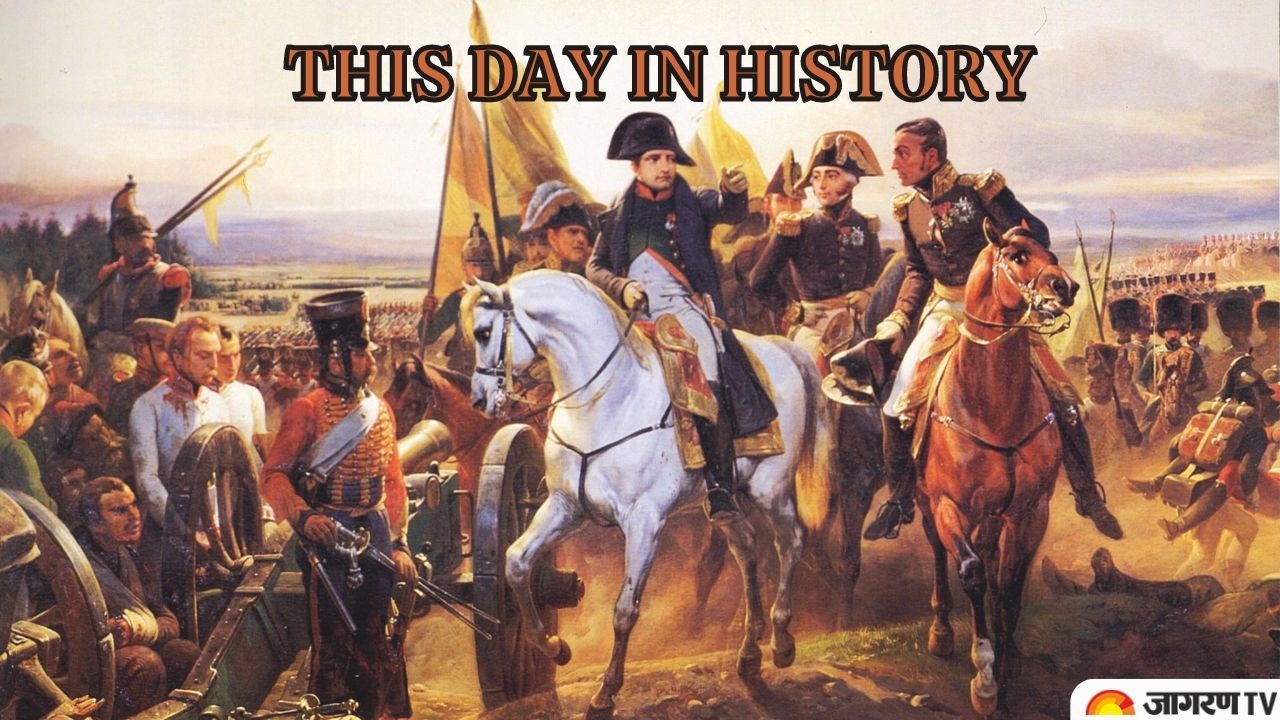 This Day in History: According to the Gregorian calendar, June 14 is the 165st day of the year and the 166nd day of a leap year.
On this day let's see some important events and anniversaries. We have compiled a list of some monumental events that happened all around the world on 14 June as well as the birthdays of famous people.
Major Events Happened on this Day
Kirron Kher Birthday
Born on this day in 1955, Kirron Kher is an Indian theatre, film and television actress, singer, entertainment producer and politician. Kirron Kher made her film debut in 1983 in the Punjabi feature film Aasra Pyar Da. Some of her famous movies are Veer-Zaara, Main Hoon Na, Devdas, Om Shanti Om, Apne and more. In 1999, she won National Film Award for Best Actress for Bariwali. 
Raj Thackeray Birthday
Born on this day in 1968, Raj Thackeray is an Indian politician and chairperson of the Maharashtra Navnirman Sena (MNS), the regional political party. He is a cousin of Shiv Sena chief and the 19th and current Chief Minister of Maharashtra Uddhav Thackeray.
Bharat Bhushan Birthday
Born on this day in 1920, Bharat Bhushan was an Indian actor in Hindi language films, scriptwriter and producer. He  is best remembered for playing Baiju Bawra in the 1952 film of the same name. 
Donald Trump Birthday
Born on this day in 1946, Donald Trump is an American politician, media personality, and businessman who served as the 45th president of the United States from 2017 to 2021. His political positions have been described as populist, protectionist, isolationist, and nationalist.
First Non-Stop Transatlantic Flight
On this day in 1919, Alcock and Brown take off for the First Non-Stop Transatlantic Flight
The British aviators began their journey in St. John's, Newfoundland and reached Galway in Ireland less than 16 hours later. One month earlier, Albert Cushing Read flew across the Atlantic, but his flight included a stop in the Azores Islands.
China Tests 1st Hydrogen Bomb
On this day in 1967, China tests its first hydrogen bomb. The explosion took place in the atmosphere over the Lop Nor Test Site, in the northwest of the country, with a yield of 3.3 megatons. 
World Blood Donor Day
World Blood Donor Day is observed on this day in every year for spreading awareness about the significance of blood donations and donors. World Blood Donor Day is celebrated every year on the birth anniversary (14 June 1868) of Karl Landsteiner. 
Battle of Friedland Won by Napoleon
On this day in 1807, Napoleon won the Battle of Friedland, leading to a treaty with Alexander I of Russia. The Battle of Friedland was a major engagement of the Napoleonic Wars between the armies of the French Empire commanded by Napoleon I and the armies of the Russian Empire led by Count von Bennigsen.