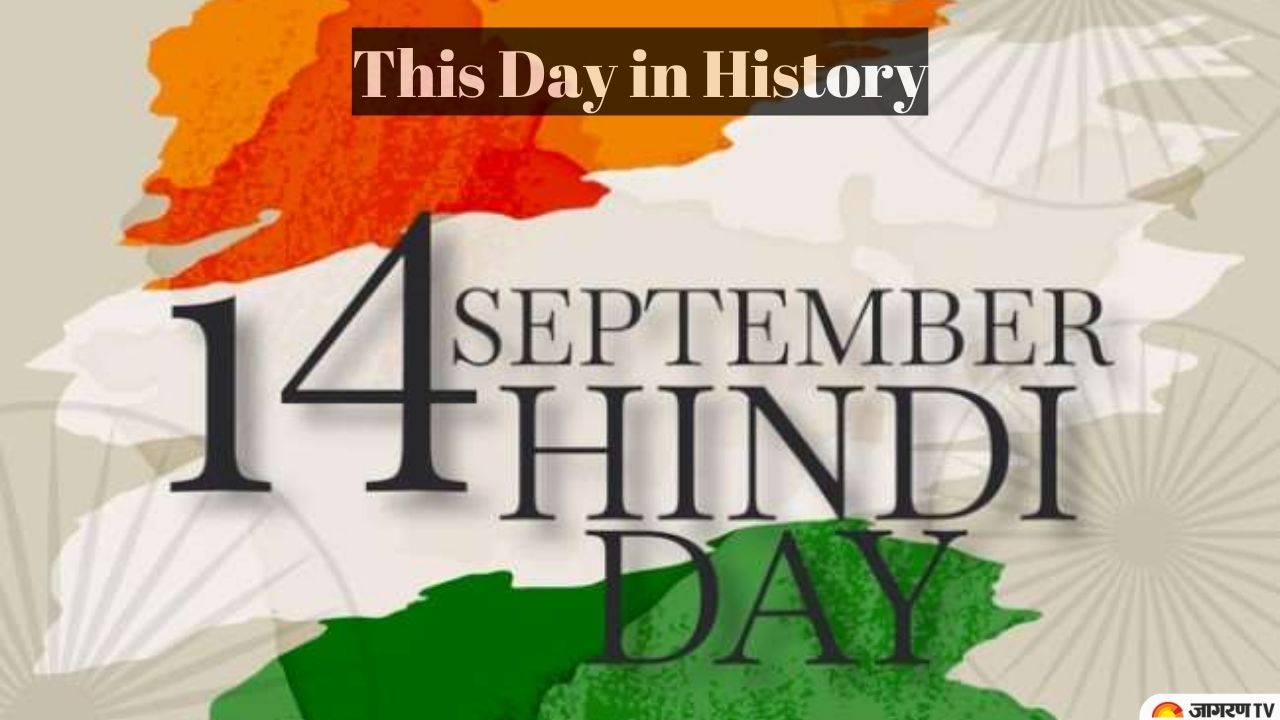 This Day in History: According to the Gregorian calendar, 14 September is the 257th day of the year and the 258th day of a leap year.
On this day let's see some important events and anniversaries. We have compiled a list of some monumental events that happened worldwide on 14 September as well as the birthdays of famous people.
Major Events Happened on this Day
G. P. Sippy's Birthday
Born on this day in 1914, Gopaldas Parmanand Sipahimalani better known as G. P. Sippy, was an Indian film producer and director who worked in the Bollywood industry. Some of his famous movies as a producer and director are Sholay (1975), Seeta Aur Geeta (1972), Andaz (1971), Mr. India (1961), Marine Drive (1955) and more. 
Mexico City Captured by the US
On this day in 1847, when he reached Mexico City and put an end to the military phase of the Mexican-American War, U.S. General Winfield Scott's drive on Mexico City was marked by an unbroken series of victories.
First Man-Made Object Successfully Lands on the Moon
On this day in 1959,Soviet space probe Luna 2 was also the first man-made spacecraft to land on any celestial object. It was launched on September 12, 1959, and lost communications with Earth as it impacted the Moon's surface east of Mare Serenitatis near the Aristides, Archimedes, and Autolycus craters.
Aurangabad Captured by the Indian Army
On this day in 1948, The Indian Army captured the city of Aurangabad as part of its 'Operation Polo'. The "police action" against Hyderabad State in September 1948 by the then-recently independent Dominion of India was known as Operation Polo. The Nizam-ruled princely state was invaded by the Indian Armed Forces during a military campaign, and it was later incorporated into the Indian Union.
Hindi Diwas- Hindi Adopted As Official Language of India
On this day in 1949, Hindi was adopted as the official language of India by the Constituent Assembly. Every year this day is celebrated as Hindi Diwas to commemorate the 3rd most spoken language in the world. 
Dante Death Anniversary
On this day in 1321, Dante Alighieri passed away. He was a philosopher, writer, and poet. His Divine Comedy, initially known as Comeda (modern Italian: Commedia), was subsequently renamed Divina by Giovanni Boccaccio and is regarded as the finest literary work ever written in the Italian language and one of the most significant works of the Middle Ages.