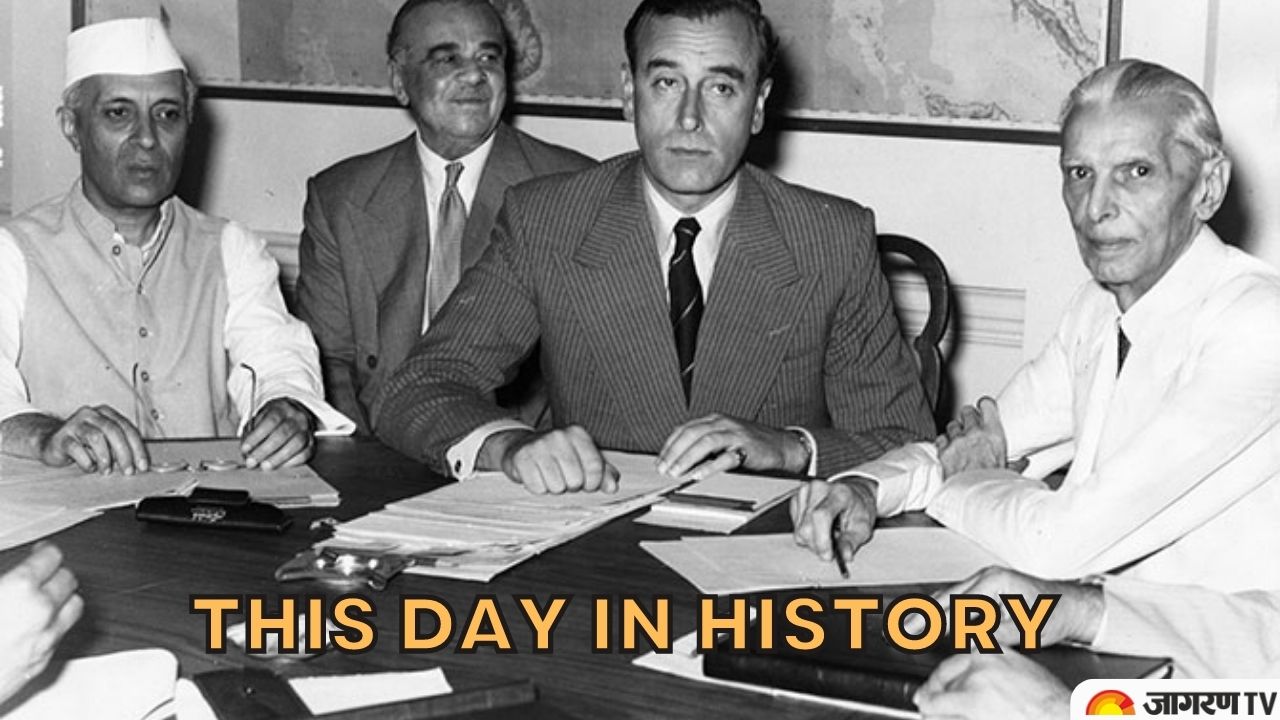 This Day in History: According to the Gregorian calendar, June 15 is the 165st day of the year and the 166nd day of a leap year.
On this day let's see some important events and anniversaries. We have compiled a list of some monumental events that happened all around the world on 14 June as well as the birthdays of famous people.
Major Events Happened on this Day
Lakshmi Mittal Birthday
Born on this day in 1950, Lakshmi Niwas Mittal is an Indian steel magnate. He is the Executive Chairman of ArcelorMittal, the world's largest steelmaking company, also the Chairman of stainless steel manufacturer Aperam.  Mittal owns 38% of ArcelorMittal and holds a 20% stake in EFL Championship side Queens Park Rangers. 
Manika Batra Birthday
Born on this day in 1995, Manika Batra is an Indian table tennis player. She is the top-ranked female table tennis player in India and 47th in the world, as of January 2019. She was awarded the Major Dhyan Chand Khel Ratna in 2020. 
All India Congress Accepted Partition of India
On this day in 1947, the All India Congress accepted the British plan for partition of India in New Delhi. All India Congress accepted Mountbatten's plan for partition.
Magna Carta Sealed By King John
Magna Carta—a charter of English liberties that occupies a unique place in the popular imagination as a symbol and a battle cry against oppression. It was sealed on this day, under threat of civil war, by King John in 1215.
Calcutta Stock Exchange Established
On this day in 1908, The Calcutta Stock Exchange Association was established.  It is the oldest government owned stock exchange in Asia. 
Rights To Information Act Enacted
The Rights to Information Act was enacted on this day in 2005. The Central Act was passed by the Indian Parliament on 12 May 2005 and received Presidential assent on June 15, 2005. It came into force on 12 October 2005.
Xi Jinping Birthday
Born on this day in 1953, the General Secretary of the Communist Party of China and President of the People's Republic of China was born in Beijing.
Global Wind Day
The day was initiated by the European Wind Energy Association (EWEA) and the Global Wind Energy Council (GWEC). People observe this day by visiting wind farms, attending seminars, organising events and taking action to support wind energy on this day. The day is observed annually on 15 June. Global Wind Day spread awareness about wind, its power, and the possibilities it holds to reshape our energy systems and boost employment and growth.