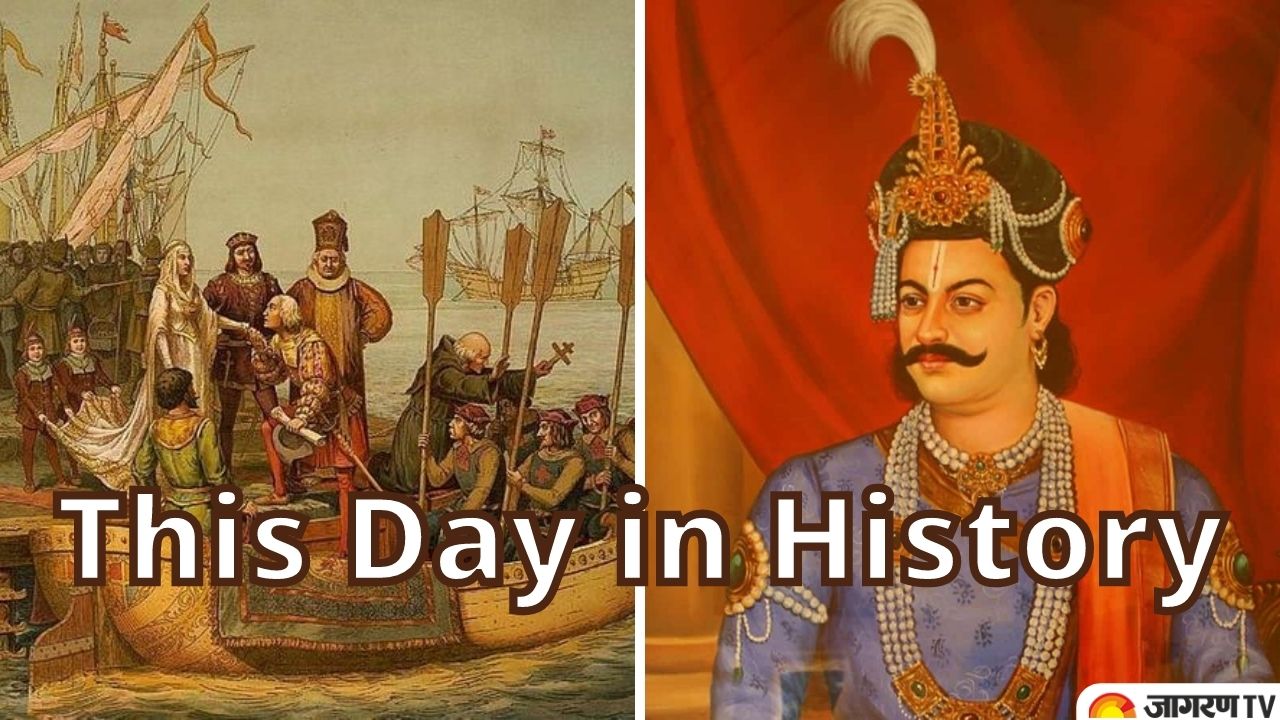 This Day in History: According to the Gregorian calendar, January 17 is the 17th day of the year and the 17th day in a leap year.


On this day let's see some important events and anniversaries. We have compiled a list of some monumental events that happened all around the world on 17 January as well as birthdays of famous people.
10 Major Events Happened Today in History
Javed Akhtar Birthday


Born in 1945 in Gwalior, Madhya Pradesh, Javed Akhtar is a famous and talented poet, lyricist, and screenwriter. He is also an Indian political activist. Akhtar has won five National Film Awards. He has been a part of movies like  Dil Chahta Hai, Lakshya, Rock On!!, Zindagi Na Milegi Dobara, Refugee and more.


The emperor of the Vijayanagara Empire, Krishnadevaraya Birth Anniversary


Krishnadevaraya was an emperor of the Vijayanagara Empire. He reigned from 1509 to 1529. Krishnadevaraya was the 3rd ruler of the Tuluva Dynasty. He has given immense contribution to Telegu, Tamil, Kannada and Sanskrit Literature. Krishnadevaraya became the dominant ruler of the peninsula by defeating the sultans of Bijapur, Golconda, the Bahmani Sultanate and the Gajapatis of Odisha. He was one of the most powerful Hindu rulers in India.



Hindi author Babu Gulabrai Birth Anniversary
Babu Gulabrai was a significant and eminent figure in modern Hindi literature. Some of his works are शांति धर्म – 1913, मैत्री धर्म – 1913, कर्तव्य शास्त्र – 1915, तर्क शाास्त्र – 1916, पाश्चात्य दर्शनों का इतिहास – 1917, फिर, निराशा क्यों – 1918, नवरस – 1933 and more.
Benjamin Franklin Birthday
Benjamin Franklin was an American publisher, author, inventor and scientist, and diplomat.  Franklin helped draft the Declaration of Independence, therefore one of the foremost founding fathers of the United States of America. 
Heisnam Kanhailal Birthday


Born in 1941 in Manipur, Heisnam Kanhailal was an Indian art theatre personality. For his remarkable work, he was awarded Padma Shri and Padma Bhushan in 2004 and 2016 respectively. Kanhailal was the founder-director of Kalakshetra Manipur, a theatre laboratory.



NASA launches Fltsatcom-3.


FLTSATCOM-3 was used by the United States Navy for communications between aircraft, ships, submarines and ground stations. Fltsatcom 3 provided 28 5-kHz and 11 20-kHz communications channels simultaneously in the UHF band. On this day in 1980, it was launched by NASA. 
Voyage of Discovery


In 1524, Italian explorer, Giovanni da Verrazzano began his voyage to find a passage to China. 
Captain James Cook becomes 1st to cross Antarctic Circle


In 1773, the second voyage of James Cook began. The aim of this voyage was designed to circumnavigate the globe as far south as possible to finally determine whether there was any great southern landmass or Terra Australis.  
Boxer Muhammad Ali Birthday


Boxer Muhammad Ali was born in Louisville, Kentucky in 1942. He was also an activist, entertainer, poet and philanthropist. Muhammad Ali was nicknamed The Greatest and widely regarded as one of the most significant and acclaimed sports figures in history. 


 Cartoon character Popeye made debut


The famous cartoon character Popeye, a sailor known for his love of spinach, made his debut, appearing in the newspaper comic strip Thimble Theatre. In 1929. 


Above are the 10 most important events that happened in the history of India and the whole world. It includes major birthdays, death anniversaries, fun facts and important historical events that occurred in India as well as globally.  For more such interesting content, daily check out this day in history. CLICK HERE