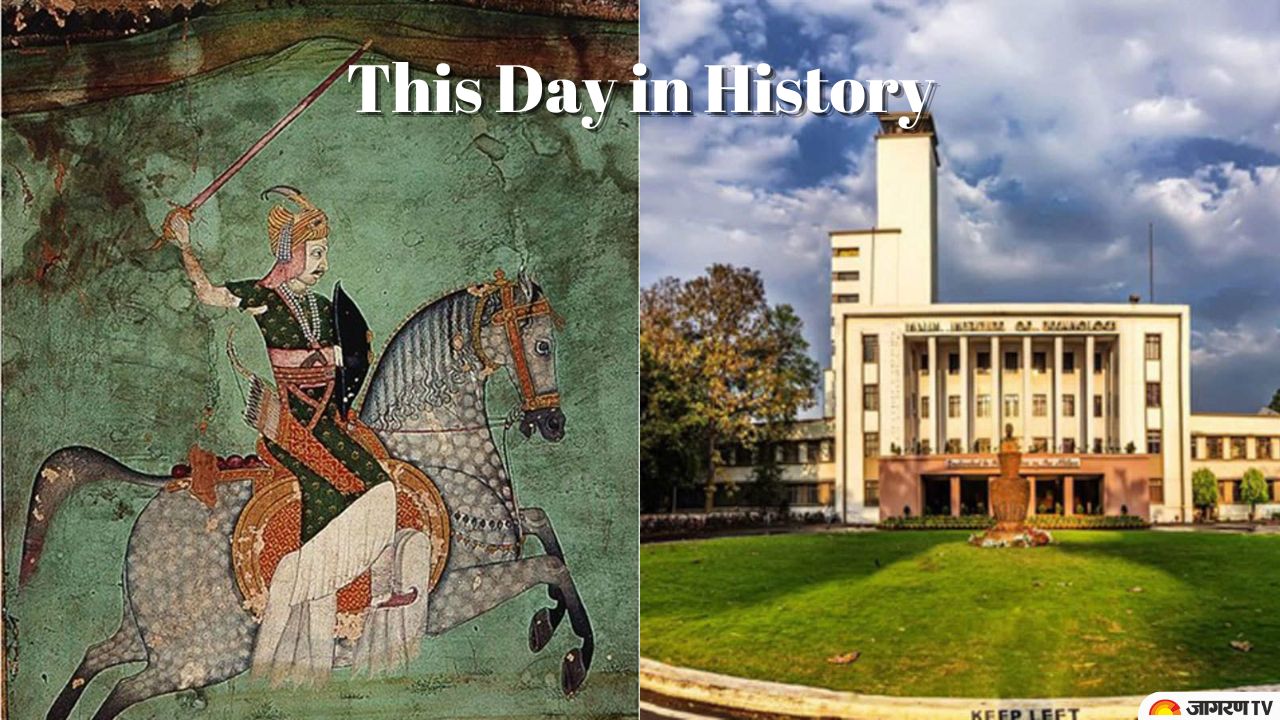 This Day in History: According to the Gregorian calendar, 18 August is the 230th day of the year and the 231st day of a leap year.
On this day let's see some important events and anniversaries. We have compiled a list of some monumental events that happened all around the world on 18 August as well as the birthdays of famous people.
Major Events Happened on this Day
Nirmala Sitharaman Birthday
Born on this day in 1959, Nirmala Sitharaman is an Indian politician serving as the current Minister of Finance and Corporate Affairs of India. Since 2014, she has been a member of the Rajya Sabha, the upper house of the Indian Parliament. Sitharaman was once India's defence minister, making her the country's second female defence minister after Indira Gandhi and its second and first full-time female finance minister. She formerly held the positions of Minister of State for Commerce and Industry with independent charge and Minister of State for Finance and Corporate Affairs under the Ministry of Finance. She was the Bharatiya Janata Party's national spokesman before that.
Baji Rao I Birthday
Born on this day in 1700, Baji Rao I was a general and a statesman of the Maratha Empire in India. He defeated the Mughals and their vassal Nizam-ul-Mulk throughout his 20-year Peshwa reign in a number of engagements, including the Battle of Delhi and the Battle of Bhopal. The establishment of Maratha dominance in southern India and political predominance in northern India are among Baji Rao's accomplishments. Thus, he was in charge of strengthening Maratha authority in Gujarat, Malwa, Rajputana, and Bundelkhand all the way up to Bengal and freeing the Konkan (western coast of India) from Portuguese and Siddi domination.
IIT Kharagpur Established
On this day in 1951, The Indian Institute of Technology was opened in Kharagpur. In Kharagpur, West Bengal, India, the Indian Institute of Technology Kharagpur (IIT Kharagpur) is a public research university that was founded by the Indian government. The institute was the first IIT to open its doors in 1951 and is recognised as an Institute of National Importance. The Government of India granted it the title of Institute of Eminence in 2019.
Netaji Subhas Chandra Bose Injured
On this day in 1945,According to reports, Netaji Subhas Chandra Bose suffered major injuries and severe burns in a plane crash in Taiwan's Taihoku airport.
Vijaya Lakshmi Pandit's Birthday
As the first woman to hold either position, Vijaya Lakshmi Pandi was an Indian diplomat and politician who served as the sixth governor of Maharashtra from 1962 to 1964 and the eighth president of the UN General Assembly from 1953 to 1954. She was born on this day in 1900.
Genghis Khan Death Anniversary
Genghis Khan was a warrior and ruler of genius who, starting from obscure and insignificant beginnings, brought all the nomadic tribes of Mongolia into a rigidly disciplined military state—died at age 65. He initiated the Mongol invasions, which ultimately saw the conquering of most of Eurasia, including incursions by Mongol raiding bands as far west as Legnica in western Poland and as far south as Gaza while mainly in control of the tribes of Northeast Asia. During his lifetime, he waged war against the Western Xia, Jin, Qara Khitai, Khwarezmia, and Xia dynasties. His generals also conducted raids into mediaeval Circassia, Georgia, the Kievan Rus, and Volga Bulgaria.