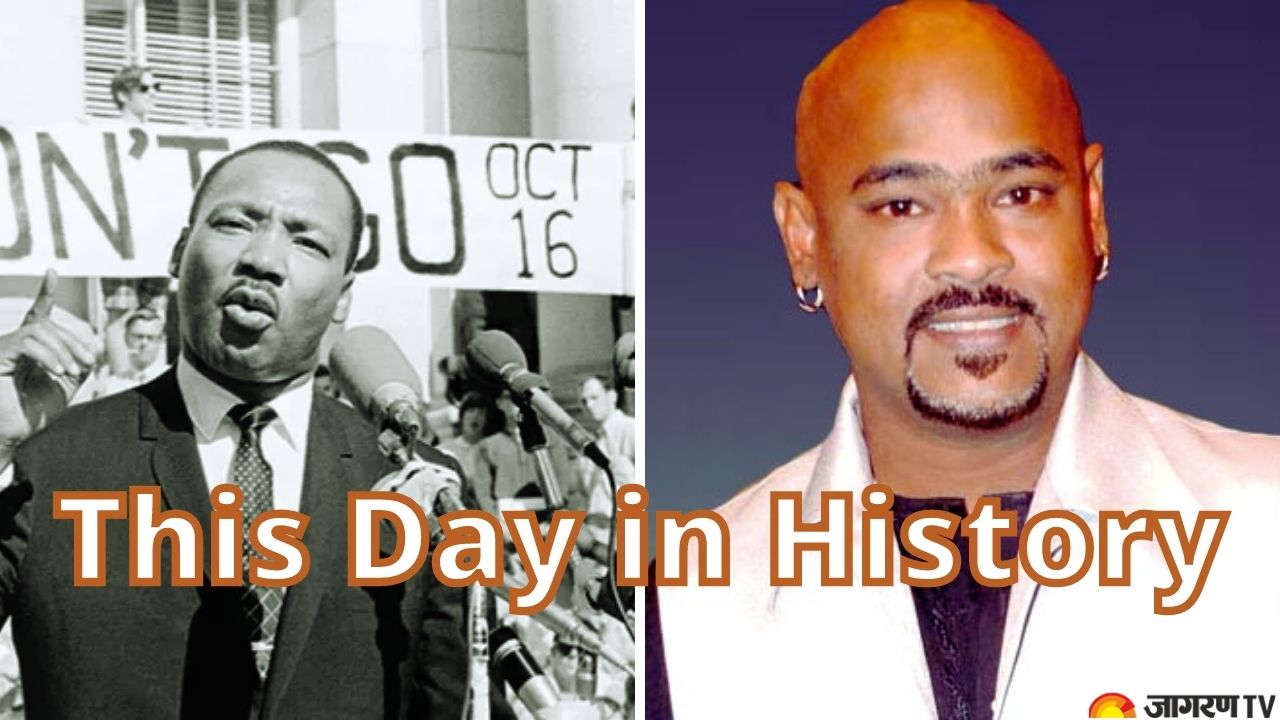 This Day in History:
According to the Gregorian calendar, January 18 is the 18th day of the year and the 18th day in a leap year.
On this day let's see some important events and anniversaries. We have compiled a list of some monumental events that happened all around the world on 18 January as well as birthdays of famous people.
10 Major Events Happened Today in History
Birthdays of Famous Personalities
Vinod Kambli


Born in 1972, Vinod Kambli s a former Indian cricketer. He played for India as a left-handed middle-order batsman. Also, he presented Mumbai and Boland, South Africa. Kambli became the first cricketer in the history of cricket to score a century in a One-day International on the occasion of his birthday. 


Najeeb Jung


Jung is a retired Indian Administrative Service officer who served as the 20th Lieutenant Governor of Delhi from July 2013 to December 2016. He also served as the 13th Vice-Chancellor of the Jamia Millia Islamia University from 2009 to 2013. 
Mahadev Govind Ranade


Also, popularly referred to as Justice Ranade, he was an Indian scholar, social reformer, author and judge. Ranade was one of the founding members of the Indian National Congress(INC) party and owned several positions as a member of the Bombay legislative council, member of the finance committee at the centre, and judge of the Bombay High Court, Maharashtra.


Sundaram Balachander


Balachander was an Indian Veena player and filmmaker. He directed, produced, and also composed music for his films. Balachander was awarded the highest civilian award Padma Bhushan in 1982. 






Death Anniversaries of Famous Personalities
Joseph Rudyard Kipling
Rudyard Kipling is one of the well-known late Victorian poets and storytellers. He was awarded the Nobel Prize for literature in 1907. He was a short story writer, poet and novelist. He is best known for his book "The Jungle Book", The Man Who Would Be King" and many more.
Saadat Hasan Manto
Manto was a writer, playwright and author born in Ludhiana active in British India. He is known for writing about the tragedy of partition and the colonial rule of the British in India. His stories and narratives are realistic portrayals of society. Some of his notable works are Toba Tek Singh, Thanda Gosht, Bu, Khol Do, Kaali Shalwar, Hattak etc.
Harivansh Rai Bachchan 



Harivansh Rai Bachchan was an Indian poet and writer of the Nayi Kavita literary movement (romantic upsurge) of early 20th century Hindi literature. He was also a poet of the Hindi Kavi Sammelan. best known works of his are Madhushala. He is also the husband of social activist, Teji Bachchan, father of actor Amitabh Bachchan and Ajitabh Bachchan, and grandfather of actor Abhishek Bachchan. In 1976, he received the Padma Bhushan for his service to Hindi literature.
Kundan Lal Saigal
K.L Saigal was an Indian singer and actor who is considered the first superstar of the Hindi film industry. Mohabbat Ke Ansu was his debut movie. Some of his famous songs are "Babul Mora", "Do Naina Matware", "Duniya Mein Hoon", "Ek Bangla Bane Nyara", "Jab Dil Hi Toot Gaya" and more.
Major events on this day
Martin Luther King, Jr Day
Martin Luther King, Jr., Day, is observed in the United States as a holiday (third Monday in January) honouring the achievements of Martin Luther King, Jr. He was a Baptist minister who advocated the use of nonviolent means to end racial segregation, in 1955 he first came to national prominence during a bus boycott by African Americans in Montgomery, Alabama.
2007 Australia Bush Fire


One of the most extensive bushfire seasons in Australia's history. Victoria experienced the longest continuously burning bushfire complex in Australia's history, with fires in the Victorian Alps and Gippsland burning over 1 million hectares of land over the course of 69 days.



Above are the 10 most important events that happened in the history of India and the whole world. It includes major birthdays, death anniversaries, fun facts and important historical events that occurred in India as well as globally. 
For more such interesting content, daily check out This Day in History. CLICK HERE