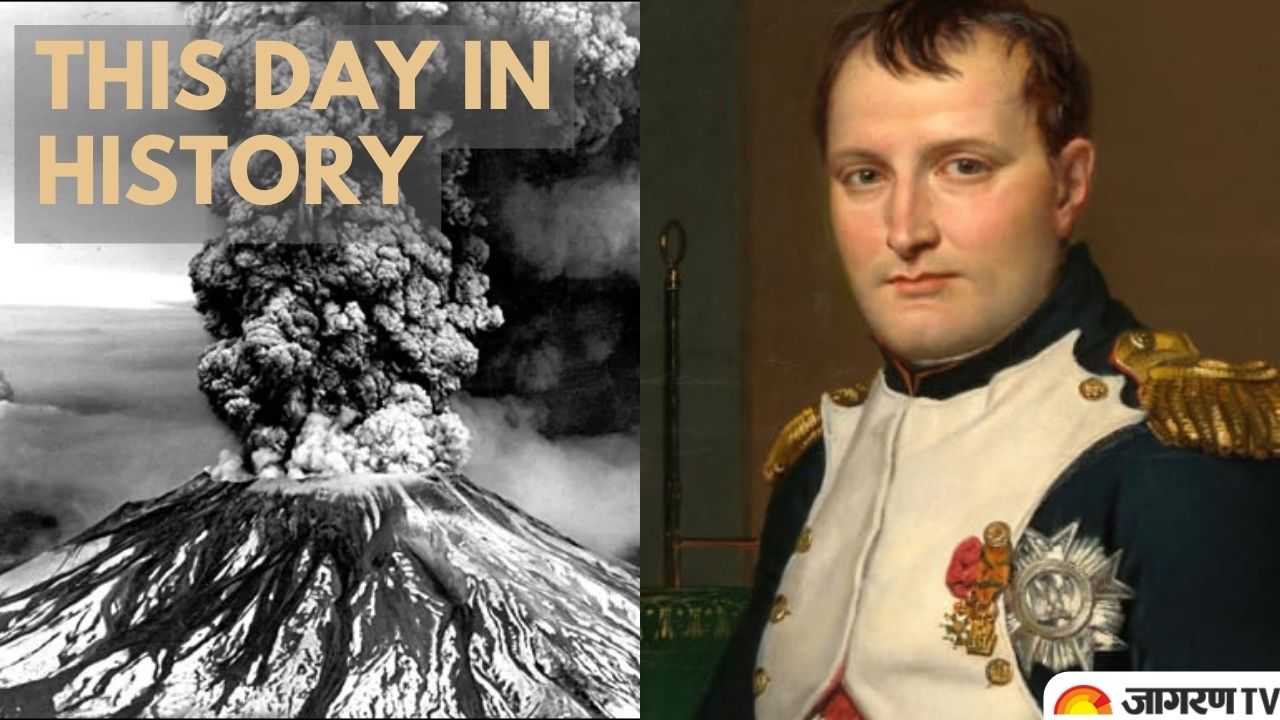 This Day in History: According to the Gregorian calendar, May 18 is the 148th day of the year and the 148th day of a leap year.
On this day let's see some important events and anniversaries. We have compiled a list of some monumental events that happened all around the world on May 18 as well as the birthdays of famous people.
10 Major Events Happened on this Day
Panchanan Maheswari Death Anniversary
Born on this day in 1966, Panchanan Maheswari was a prominent Indian botanist. He is remembered for his invention of the technique of test-tube fertilization of angiosperms. The invention allowed the creation of new hybrid plants that could not previously be crossbred naturally.
Reema Lagoo Death Anniversary
On this day in 2017, famous Indian actress Reema Lagoo who was known to work in Hindi and Marathi cinema died. She began her acting career in Marathi theatre, after which she became popular for playing motherly roles in the 1990s and early 2000s. Some of her famous movies are Kuch Kuch Hota Hai, Hum Apke Hain Kaun, Hum Saath Saath Hain and more. 
First Feature-Length Indian Film By A Minority Released
On this day in 1912, Shree Pundalik, India's first feature-length Indian film was released at the Coronation Cinematograph in Girgaum, Mumbai. This movie was produced and directed by Dadasaheb Torne alias Rama Chandra Gopal. It was a silent film without any dialogue. 
Operation Smiling Buddha
On this day in 1974, India's first nuclear bomb test was detonated on the Pokhran Test Range in Rajasthan. The assigned code name of this test was 'Smiling Buddha'. India became the 6th Nuclear Power after this operation. 
The International Museum Day
On this day in1977 the first International Museum Day was celebrated. This day highlights and promotes the role of museums around the world.
World Aids Vaccine Day
 Every year on May 18 World AIDS Vaccine Day or HIV Vaccine Awareness Day is observed globally. World AIDS Vaccine Day or HIV Virus Awareness Day is celebrated by the National Institute of Allergy and Infectious Disease (NIAID). This day observed on May 18 is rooted in a speech given by then US President Bill Clinton.
Napoleon Bonaparte Became the Emperor of France
On this day in 1804, Napoleon Bonaparte was proclaimed Emperor of France by the French Senate.
City of Montreal Founded
On this day in 1642, Montreal was founded by Paul de Chomedey, sieur (lord) de Maisonneuve.
Eruption of Mount St. Helens
On this day in 1980, Mount St. Helens in Washington state erupted in one of the greatest volcanic explosions ever recorded in North America following an earthquake with a magnitude of 5.1 on the Richter scale.
 Sri Lankan Civil War Ended
On this day in 2009, the 25-year conflict between the government and the separatist Tamil Tigers had claimed up to 100,000 lives. It ended with the Tigers' losing. 
Above are the 10 important events that happened in the history of India and the whole world. It includes major birthdays, death anniversaries, fun facts and important historical events that occurred in India as well as globally. 
For more such interesting content, daily check out This Day in History. CLICK HERE.